Wildboy: To the Edge and Back
Highly Recommended
Reviewed by Charlie Kaval-Wilding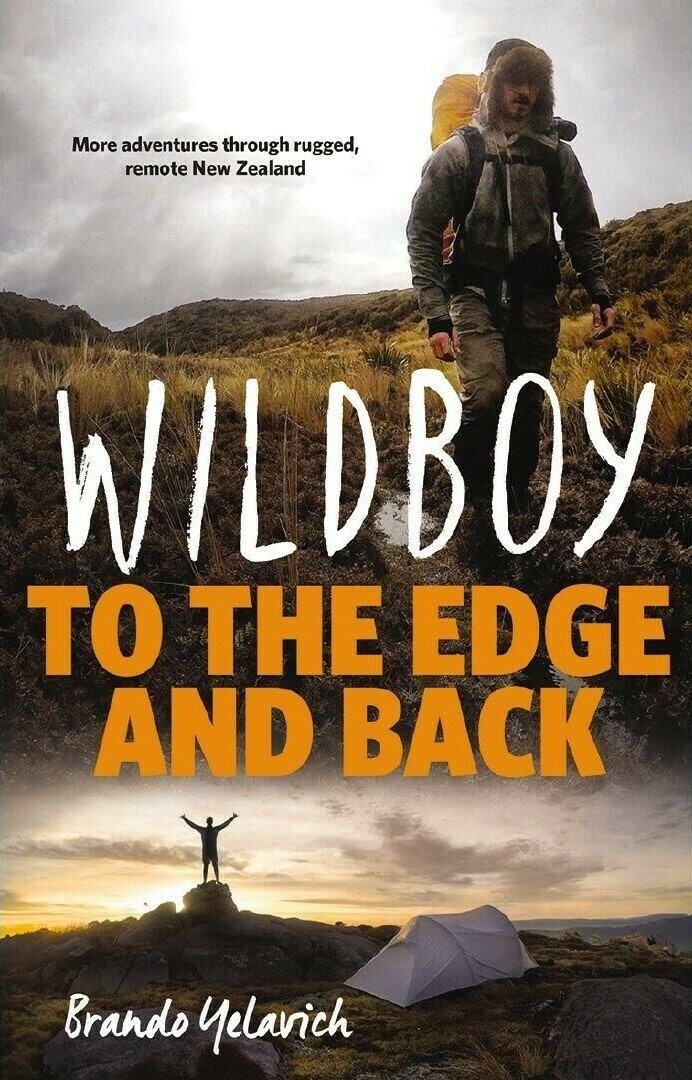 | | |
| --- | --- |
| Author & Illustrator: | Brando Yelavich |
| Publisher: | Penguin NZ |
| ISBN: | 9780143771333 |
| Format: | Paperback |
| Publication: | 2017 |
| | |
| --- | --- |
| Ages: | 12+ |
| Themes: | Adventure, exploration, New Zealand |
Highly Recommended
Reviewed by Charlie Kaval-Wilding
An exciting adventure story about a man braving the wilds of Stewart Island for 31 days
In Wildboy to the Edge and Back, by Brando Yelavich, the author tells his own story about his solo trip walking around Stewart Island for 31 days with only the things he brought with him in his backpack. The journey began when Brando took a plane to get to the island. He started off in a small town where there is only one school and everyone in the town knows each other. It is a real community. He headed off into the wilderness from this town.

I enjoyed reading about the challenges he came across and how he got through them. It is interesting to see what it is like to do a walk like this by yourself and the physical and mental abuse you go through to achieve your goals. I enjoyed learning about what it is like to be out there and what you have to eat and many of the survival tips that were included in the book.

While I was reading it, I learned that there was more mental challenges than physical challenges, which really surprised me. It would be hard to be so isolated on an island with nothing but what you brought with you. There was no electricity or internet. He was truly alone in the wilderness for 31 days. You put yourself through abuse daily walking 10 kilometers every day.

It was quite cool to hear about some of the scary things that can happen, like when he almost died from hypothermia and how quick he reacted to save himself. When he was getting hypothermia, he immediately realized what was happening to his body, wrapped himself up and went inside his tent. Now, if something like that ever happens to me, I know what to do. There's a lot of survival tips like that in this book.

It was also really cool to learn about the things he saw on his trip, like kiwis and seals. I was surprised to learn about the extremely large number of rats on the island. I now want to visit Stewart Island because of this book. It sounds like a really cool place.

I like how he decided that he would do this for himself because it was what he wanted to do for fun. He didn't do it for a title of a being a person who walked around the coast. So, this book taught me that sometimes you should do things that make yourself happy and not do things just to make others happy.

This book has inspired me to venture out into the world and explore places like Stewart Island.

I enjoyed Brando's writing style. When you read this book, it's like you are the person that is on Stewart Island experiencing and doing everything that he is. I can't wait to read Brando Yelavich's other book about how he walked around New Zealand. It's called Wildboy: An Epic Trek around the Coast of New Zealand.

I recommend this book to people that want to see what it is like to go on an adventure on your own through the wilderness and only have what you brought in your backpack with you. This book is good for people 12 or older.

- Charlie is 14 and lives in Hamilton.
| | |
| --- | --- |
| Author & Illustrator: | Brando Yelavich |
| Publisher: | Penguin NZ |
| ISBN: | 9780143771333 |
| Format: | Paperback |
| Publication: | 2017 |
| | |
| --- | --- |
| Ages: | 12+ |
| Themes: | Adventure, exploration, New Zealand |