22 March 2023
After-burn: Poetry Aotearoa Yearbook 2023 - Q&A with Dr Tracey Slaughter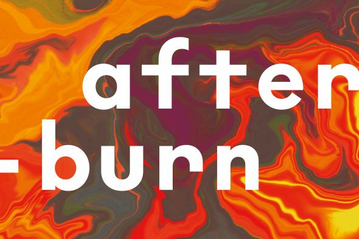 Poetry Aotearoa Yearbook 2023, published by Massey University Press, showcases a thrilling crop of important new poetry. Over 150 new poems from 110 talented poets feature, including new work by Rebecca Hawkes, Erik Kennedy, essa may ranapiri, Vaughan Rapatahana, Elizabeth Smither and Michael Steven, as well as featured poet Tyla Harry Bidois. Learn more about the collection below with a quick Q&A from editor Dr Tracey Slaughter.

Q1: Another bumper edition of Poetry New Zealand Yearbook, this time for 2023. How many poems were submitted?

Once again, well over a thousand. Often in editing I felt like a very small craft adrift in a vast sea of poetry. But what a sea to be lost in, full of living currents and sounding depths. In the final Yearbook I could only afford to offer one small cup from that first wide ocean, so navigating the selection process was quite the journey! But I'm so grateful to every contributor who sent in work to share.

Q2: There's a name change! Can you explain?

Listening with openness to the true name of experience and using words that honour it: that's a practice crucial to the art of poetry. This feels like the name that embodies our journal, the voices that fill it, the land that it travels, the past and the people it needs to honour, and the love of connecting through language that lies at its core.

Q3: What's the tone and mood in this year's batch?

Fierce. Reflective. Pandemic-worn. Radically tender. Rage-laced. Future-sensitive. Climate-lyrical. Ardent. Bleak comic. Lamenting. Experimental. Diverse. On fire.

Q4: The featured poet for the 2023 edition is Tyla Harry Bidois. Why should readers sit up and take notice when they hear that name?

Poetry as full-bodied and hot-blooded as Tyla's demands a response with every syllable! It's beat-driven, sound-rich, and sense-electrified, and if you've ever had the experience of hearing Tyla read her work live, you'll know how powerfully her voice claims the listener's body, taking you by the root of heart, the back of your neck. Tyla, for me, is testament to the many real-deal poets out there, who live and breathe and stretch their craft from their bloodstream, writing from a burning vital place.

Q5: The review section of this year's edition is comprehensive and generous. What are you aiming for here, as editor?

Attention is everything in poetry – and there is such a wellspring of fresh exciting worthy work that needs more attention. A culture of quick online spotlight or prize-culture soundbite throws only a handful of poets into centre-frame: what's infinitely more rewarding, I think, is a space where a whole spectrum of poets can deeply connect with each other's work, offering intense, wide-ranging concentration to all the sounds, skins, sources that sustain our collective song. That's what our review section is striving for. In the hands of a poet a review can become translated into poetry itself.

Q6: That section shows that, once again, 2022 was a very busy year for poetry publishers. What's going on?

Wonderfully, poetry continues to leap into life in an array of small indie houses whose offerings more than match the exciting content stemming from established fronts, so we get to celebrate work from both big names and new ones. Long may that mix bloom!

Q7: Once again the winner and two runners-up in the schools' competition are included in the mix. Some great new poets have emerged from this award over the years haven't they?

Stars keep bursting from our secondary schools with such scorching talent it's outright astonishing! What never fails to excite me is the raw passion and political fight that these young voices are unashamed of harnessing. Our youngest poets are writing work that registers the urgency of speaking now, and they're enlisting a dazzling array of poetic gifts to answer that call. Page after page blazed into full-presence as I was reading through this year's entries, announcing name after name that I know we'll see in ascendancy in our poetry to come.

Q8: If there was an award for the most bewitchingly titled poem in this collection, to which poet would it go?

I'm especially bewitched this issue by titles with tonal electricity or bite, that pack the maximum saucy attitude or performative sneer: Eliana Gray's 'sucking the entire forest into my stupid fucking mouth' for instance, or Evie Howell's 'six sounds like sex in a kiwi accent.' Mark Prisco's 'put that in your pipe and smoke it' has irresistible moxie too.

Q9: And for the most fiendishly complex?

The winding channels of Hana Pera Aoake's 'Invasive weeds, or I wish I could give you the world but I was only given mud, rot, and the bones of a half-eaten fish.'

Q10: We couldn't launch this book in person in 2022 so you must be looking forward to being able to do in 2023

Poetry delivered live and kicking reconnects you with the physicality that makes this form of language such a profound space of encounter. We can't wait to share a live sampling from this year's exhilarating issue at the launch – and it will be especially exciting to have Tyla, who is such a stunning performance poet, featured at the heart of this year's lineup.