05 December 2022
Juliet Blyth: the joys of reading slowly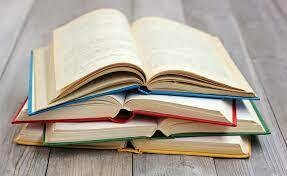 Reflections on my reading life in 2022, and my hopes for 2023
Like many people, I struggle to make time for reading. When I don't read as much my 'reading muscles' get flabby and reading becomes harder.
Castigating myself for what I haven't read this year is unhelpful. Reminding myself why I read is helpful, as is thinking about how I want my reading life to be.
I'm a child of the '70s and I loved the Follyfoot books by Monica Dickens, My Friend Flicka by Mary O'Hara, the Nancy Drew books, When Hitler Stole Pink Rabbit by Judith Kerr, The Silver Sword by Ian Serralier and anything but especially Ballet Shoes by Noel Streatfield.
The latter could loosely be termed 'domestic fiction' (for more on this see Catherine Robertson's great article on Newsroom) and this is what I have returned to this year: oh lucky me to have discovered there are five volumes of Elizabeth Jane Howard's The Cazalet Chronicles.
Throughout the course of the year, I've also been reminded of all the books I haven't read; so many classics that have passed me by or for which it's been so long since I read them they may as well be new.
In 2023 I might just try something new by injecting a bit of 'reading backwards' into my reading life. I want to be less concerned about the books I think I should read, or how many I read – it's not a competition after all.
I read recently in The Guardian about the joy of reading slowly, savouring each word. Sometimes I can be in such a rush to finish something (because I have the next book in my sights) that I don't read deeply and I miss things. Already, I wish I had read Catherine Chidgey's The Axeman's Carnival more slowly. That is a book to savour.
So, here's to reading slowly in 2023. One thing I know for sure is that I'm a happier person when I'm reading.
- Juliet Blyth is the CEO of Read NZ Te Pou Muramura