02 June 2023
NZ Book Awards Q&A: Philippa Werry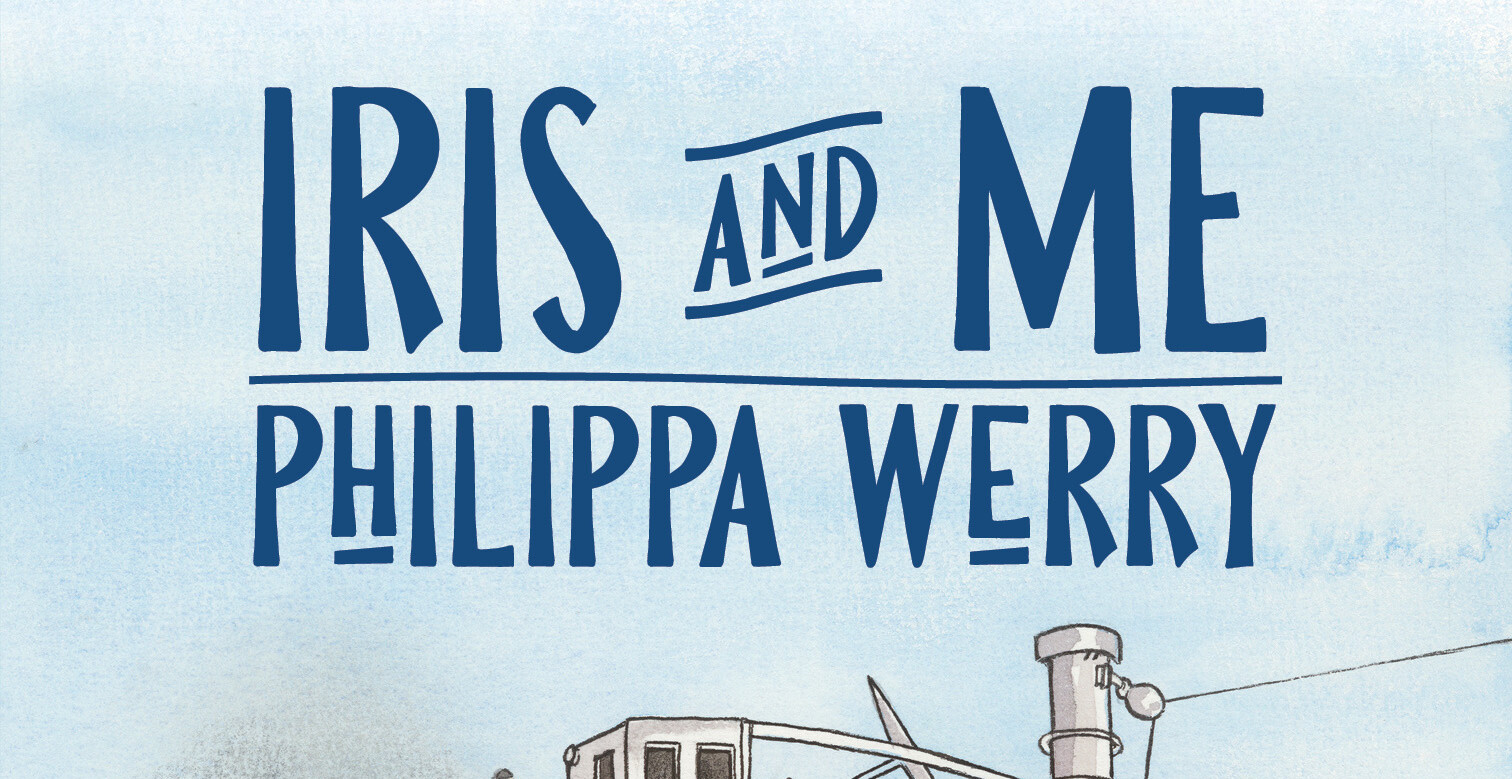 School librarian Kimberley Nielsen chats all things Iris & Me with author Philippa Werry. Iris and Me (The Cuba Press) is a finalist for the Young Adult Fiction Award at the 2023 New Zealand Book Awards for Children and Young Adults.
Kimberley: Choosing to tell Iris' story from the perspective that you do was a clever idea – Why did you choose this narrator? Did you consider telling her story from any other perspectives, if so which ones?
Philippa: I thought a lot about point of view. From the start, I didn't feel I could use Iris' own first-person voice, because that belongs to her. But I wanted the story to stay close to her, and third person point of view felt too distant. The tricky thing was that on her trip to China, which is the heart of the book, she set off on her own, although she met people and made friends along the way. After a lot of pondering and thinking, I came up with the idea of this particular narrator. I really liked the idea, but I had to do a lot more thinking to make sure the point of view would work.
Tell us about writing a novel in verse – what made you decide on this format? How did this compare to writing a standard novel?
I went on a Storylines South Island schools tour in 2019 with a group of wonderful NZ writers, including Paula Green, and watching Paula talk about poetry with school groups revitalised my interest in it too. I did a couple of poetry workshops and started writing more poetry and using it on my own school visits. In 2020, I did another schools tour, this one with Read NZ, and that was when I came across the idea of verse novels. Gillian Ross, the librarian at Timaru's Bluestone School, said her students loved them, and I decided I'd love to have a go at writing one. It felt like an exciting challenge to learn a whole new way of telling a story. Verse novels are usually shorter in word count, but full of story and emotion, and they often play with language in interesting and unusual ways.
How did you initially hear about Iris? What made you decide to tell her story?
I first came across the writings of Iris/Robin Hyde at university; she was one of the few NZ writers we studied. In the years after that I read more of her work, and I always felt I identified with some parts of her story, especially growing up in Wellington, her sense of always wanting to be a writer, and her trip to China (where we went in the mid-1980s when it had only just opened up to foreign tourists). I think she's an amazing writer and such a fascinating person who deserves to be better known, and it was a privilege to be able to write about her.
"I think [Robyn Hyde] is an amazing writer and such a fascinating person who deserves to be better known, and it was a privilege to be able to write about her."
You obviously spent a lot of time researching Iris' life and reading her writings. How long did it take you to write the book from your initial idea to submitting your final draft?
The initial idea was sown on that 2020 schools tour. Back home, I borrowed lots of verse novels from the library and tried to figure out what made them work. The ones I liked best were historical biographies, so that was what I was aiming for. Once I'd settled on writing about Iris Wilkinson/Robin Hyde, I read or reread her books and everything I could find out about her, as well as her other work like poems, articles and journals. At the same time I started to draft out the story. The last date for submission to the Laura Solomon Prize (which it was later shortlisted, and runner-up for) was in January 2022, so that was my deadline.
I liked the way you incorporated lines from Iris' own writings into the book. How did you choose which lines to use? Were there any lines you wanted to use, but were unable to find a way to fit them in?
I think this was just a result of being immersed in her writing and in her life story and trying to find a way to portray it. But one technique I did use was to describe episodes from her life as if my narrator was witnessing or hearing about them, which allowed me to re-tell them in a way that still felt vivid and personal.
You repeat the names of some of the children Iris meets in China (Little Horse, Field, Plough, Spade, Miss-Flower-That-We-Eat, Small Moon) three times in the book (pgs 87, 99, and 160). What is the significance of this? (i.e. is this a writing device used for effect, or do these names repeat in Iris' own writings?)
There are several "list poems" in the text – another one is the list of modes of transport on pg 12, but this list of names feels especially significant, and that's why I repeat it. Maybe it's because Iris came across so many crowds of nameless refugees, but she did find out the names of these children. It's easy to imagine the scene, Iris in a small hut in a small village, the children peeping around the door, her interpreter, Paul, telling her their names – poetic names, which would have appealed to her. When she and Paul returned from the frontlines, the village was deserted and the villagers had become part of the sea of refugees fleeing from the Japanese. All she had left to remember the children by were their names, and names were always important to her.
Are there any parts of Iris' story you wish you knew more about?
It would be very special to find out where her first stillborn baby, Robin, was buried. It was somewhere in a cemetery in Sydney but afterwards, Iris couldn't remember where.
Is there any part of Iris' story that has remained with you now that you have finished telling it?
I often think about how she went to Picton to have her second baby, Derek, in secrecy, and when he was two weeks old, she got onto the ferry, carrying him hidden in a basket, put him into a nursing home in Wellington and went back to her own family home, without a word to anyone of what had just happened, and without knowing how she was going to support him or where they would live.
Which of Iris' works would you recommend for students who, as a result of your book, would like to begin reading her work?
Robin Hyde's books cover such a range of genres that it just depends which you prefer! I really like The godwits fly which is semi-autobiographical and tells the story of Iris (Eliza in the book) growing up in Wellington. Passport to Hell is a gripping World War One story, and Wednesday's Children is a genre-mix of realism and fantasy with a hint of mystery that will stay in your head for a long time afterwards. I also like her travel articles published in the Railways Magazine; there are about 19 of them between April 1935 and September 1937, often under the title "On the road to anywhere": https://nzetc.victoria.ac.nz/tm/scholarly/tei-corpus-railways.html
---
About the interviewer
Kimberley Nielsen is a school librarian based in Whangārei. She is a collector of knowledge, and lover of storytelling in all its forms, from books and podcasts, to musicals and live theatre. When she's not reading or listening to podcasts, she's playing board games or collecting Kiwi Guardians medals with her family.
About the author
Philippa Werry is an award-winning librarian and children's author based in Pōneke. Read more about Philippa in her Writers File.