01 August 2023
Reading Doctor: Poems on Femininity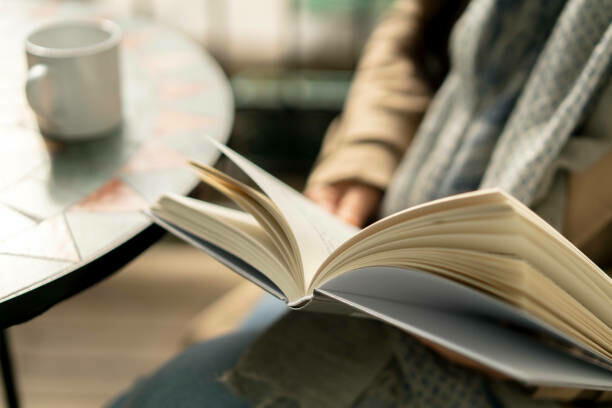 Kia ora and welcome to the Reading Doctor! Each week, literary critic and devoted reader Dr Louise recommends books to us on a particular theme, or responds to reader questions. Send us your questions for her by emailing: communications@read-nz.org
This week, our Reading Doctor responds to a reader request:
I'm keen to read (NZ or otherwise) a poetry collection that revolves around the female body, or femininity.
As women, our bodies function in diverse ways; they move and act, they change and develop, they create and nurture, they are object and subject. I've interpreted femininity widely, offering a range of works which highlight the diversity of the female experience and the myriad possibilities of the feminine.
· Amy Brown's verse journal, Neon Daze, charts the first four months after the birth of her child, when her identity is dramatically reconfigured from woman to mother.
· Nikita Gill, a British-Indian poet and writer living in England, wrote her empowering 2022 collection especially for a YA audience; These Are The Words: Fearless Verse To Find Your Voice includes poems titled "An Ode To Body Hair" and "A Song For Dark Skin".
· In celebration of women, Maya Angelou's Phenomenal Woman: Four Poems Celebrating Women brings together her most beloved and empowering verse.
· Instapoet Rupi Kaur is a young Indian-Canadian poet with a staggeringly large social media following; her first and self-published collection, Milk and Honey, explores the female experience through themes of sexuality, love, trauma, healing and femininity.
· Described as both a "diverse: and "robust" collection, Writing Menopause: An Anthology Of Fiction, Poetry And Creative Non-fiction, edited by Jane Cawthorne and E. D. Morin, examines this highly-charged period of transformation in what it means to be a woman.
· Voyage Of The Sable Venus by Robin Coste Lewis is a debut collection which explores how the black female body has been used, portrayed, and imagined throughout history.
· Big Fat Brown Bitch by Tusiata Avia, due to be published in November 2023, promises a defiant and confrontational portrayal of contemporary Pasifika womanhood: "Admire my big fat brown body, bitches! / Admire it!"
· A chronicle of physical pain and disability and an exploration of the relationship between creativity and suffering, through her own experience as well as that of three other writers, Stephanie de Montalk's How Does It Hurt? is a mixture of poetry, imaginative biography and memoir.
---
Phenomenal Woman
Pretty women wonder where my secret lies.
I'm not cute or built to suit a fashion model's size
But when I start to tell them,
They think I'm telling lies.
I say,
It's in the reach of my arms,
The span of my hips,
The stride of my step,
The curl of my lips.
I'm a woman
Phenomenally.
Phenomenal woman,
That's me.
I walk into a room
Just as cool as you please,
And to a man,
The fellows stand or
Fall down on their knees.
Then they swarm around me,
A hive of honey bees.
I say,
It's the fire in my eyes,
And the flash of my teeth,
The swing in my waist,
And the joy in my feet.
I'm a woman
Phenomenally.
Phenomenal woman,
That's me.
Men themselves have wondered
What they see in me.
They try so much
But they can't touch
My inner mystery.
When I try to show them,
They say they still can't see.
I say,
It's in the arch of my back,
The sun of my smile,
The ride of my breasts,
The grace of my style.
I'm a woman
Phenomenally.
Phenomenal woman,
That's me.
Now you understand
Just why my head's not bowed.
I don't shout or jump about
Or have to talk real loud.
When you see me passing,
It ought to make you proud.
I say,
It's in the click of my heels,
The bend of my hair,
the palm of my hand,
The need for my care.
'Cause I'm a woman
Phenomenally.
Phenomenal woman,
That's me.
—Maya Angelou