18 July 2022
The Reading Doctor: addressed to 'you'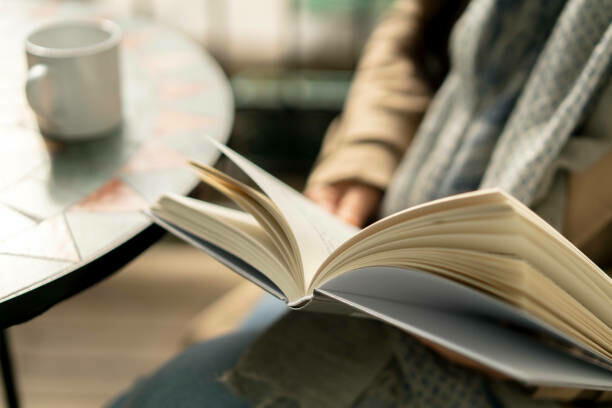 Kia ora and welcome to the Reading Doctor! Each week, literary critic and devoted reader Dr Louise recommends books to us on a particular theme, or responds to reader questions. Send us your questions for her by emailing: communications@read-nz.org

This week she recommends novels that share in common the device of being written 'in the second person.'
In the second person
Books written in the second person – addressed to "you" – are unusual. They seem unmediated, they break the fourth wall between the text and the world, making the reader part of the story, as a witness, a stand-in for a character, and even sometimes the hero, as happens with a choose-your-own-adventure book. Be part of the action in reading one of these novels.
· Italo Calvino's post-modernist novel, If On a Winter's Night a Traveler, is about a reader struggling to read a novel called If On a Winter's Night a Traveler.
· The title character of Tina Makereti's historical novel The Imaginary Lives of James Pōneke writes letters to his mokopuna when he senses he is close to death, describing his adventures in Victorian London.
· A mother and daughter tell their stories in parallel narratives in Brass by Xhenet Aliu, one in first person and one in second person, two women chasing the American dream and both destined for disappointment.
· Exploring the identity of Arabs who are assimilated into Israeli culture is the novel Second Person Singular by Sayed Kashua, himself an Arab Israeli writer.
· The protagonist of Mohsin Hamid's third novel – "you" – is a poor boy seeking love and riches through a bottled water business in a country that might be Pakistan, in How to Get Filthy Rich in Rising Asia.
· The multiple and nonlinear viewpoints used to narrate the fantasy novel The Night Circus by Erin Morgenstern includes the second person, contributing to a book that Olivia Laing described as an "intriguing cabinet of curiosities", in subject as well as form.
· A misfit lonely man bares his soul as he addresses his one-eyed dog in an unlikely love story, Spill Simmer Falter Wither by Sara Baume.
· Accused of murder, Yvonne narrates her story from the dock, addressing her lover, in an attempt to understand how she came to be there, in Apple Tree Yard by Louise Doughty.
· The narrator of Jay McInerney's Bright Lights Big City tells the story of his experience of and escape from the materialistic temptations and dangers of life in New York City in the 1980s.
· A ten-year-old girl describes her life in Dublin with her troubled single mother and two younger brothers in You by Nuala Ni Chonchuir.