01 June 2022
The Reading Doctor: an object through time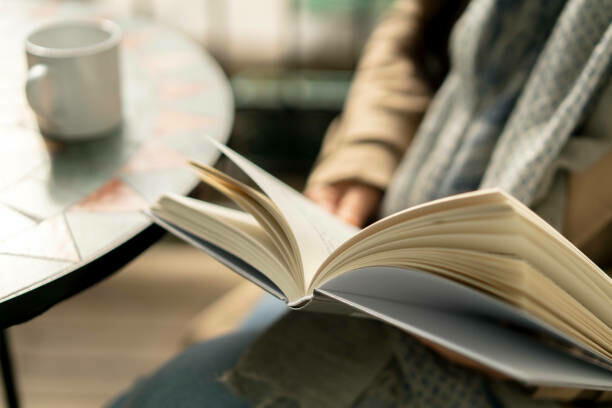 Kia ora and welcome to the Reading Doctor! Each week, literary critic and devoted reader Dr Louise recommends books to us on a particular theme, or responds to reader questions. Send us your questions for her by emailing: communications@read-nz.org

This week, she recommends novels that follow an object through time in order to tell their story.
Enduring objects
Some novels follow an object through history, telling the stories which accrue to an object as it passes through various hands, in various places, at various times, taking on new significances, and forming apparently unlikely links which yet resonate.
· The story of a green, two-row button accordion is told in Accordian Crimes by E Annie Proux, as it passes from its Sicilian creator to the American Midwest, to Texas via a Cajun bayoux, from the hands of a Basque sheepherder to a young girl more enamoured of rap music.
· An old book gains new significance when it is transported to the context of a Pacific island in the midst of civil war, in Lloyd Jones's novel, Mister Pip.
· A book restorer working on the Sarajevo Haggadah, one of the oldest surviving Jewish illuminated texts, discovers some of the events of its long past, in People of the Book by Geraldine Brooks.
· The writings of an angry and mentally unstable man are buried, only to be unearthed centuries later, after a catastrophic event, to become the sacred text of a cruel religion in The Book of Dave by Will Self.
· A stray cat makes its way around the back alleys of Tokyo, brushing up against the disparate lives of city-dwellers, in The Cat and the City by Nick Bradley.
· A recurring sensory oddity – the vision of a dense forest as the unnatural sound of a violin plays – is a possible glitch in an unseen system, investigated by time-travellers far in our future in Sea of Tranquility by Emily St John Mandel.
· An ancient text binds together the stories of Anna (an orphaned seamstress living in Constantinople during the siege of 1453), Seymour (a teenage terrorist in modern-day Idaho), and Konstance (a child en route to a new colony in space which she will never reach), in Cloud Cuckoo Land by Anthony Doerr.
· Each chapter of Susan Vreeland's book tell the story of one of the owners of a (possible) Vermeer painting, Girl in Hyacinth Blue, spanning the globe over more than three centuries.
· A beloved, indulged and rather vain china rabbit is separated from his mistress when he is lost overboard and passes through many hands, learning many lessons, in The Miraculous Journey of Edward Tulane by Kate DiCamillo.
· In Provence, at three critical moments in history, centuries apart, the stories of three men are linked together by the same classical text, The Dream of Scipio, in the novel by Iain Pears.