29 April 2022
The Reading Doctor: hearing voices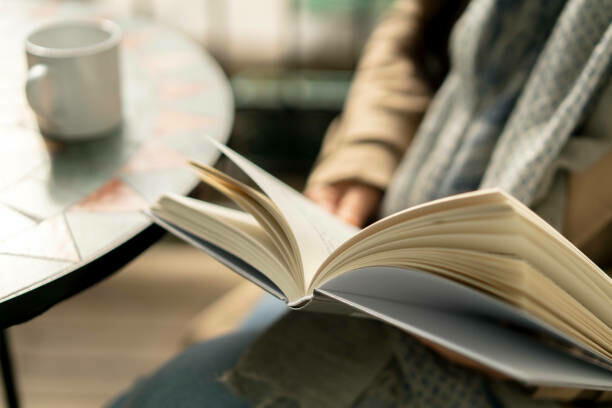 Kia ora and welcome to the Reading Doctor! Each week, literary critic and devoted reader Dr Louise recommends books to us on a particular theme, or responds to reader questions. Send us your questions for her by emailing: communications@read-nz.org
This week, she recommends some books in which multiple narratives are used to tell the story.
Hearing voices
In a multiple-voiced narrative, the story is told by different characters from their own distinct perspective, each subjective and partial, coming together like a mosaic to produce a fuller picture of events.
By implication, each is thus also shown to be inherently unreliable, unable to portray a complete truth on its own. This narrative technique allows for the concealment of information, from the reader as well as other characters, and also its strategic revelation, and is especially well suited to mysteries and thrillers. It's a technique which demonstrates the enormous complexity and richness of human relationships.
- The Nine Perfect Strangers who narrate the book by Liane Moriarty are brought together for an exclusive and extreme retreat, some seeking tranquility, some seeking reconciliation, some a magical transformation, and some with even greater – and much more dangerous – ambitions.
- Three books, each of them a first-person narrative by three members of one family, comprise Maurice Gee's acclaimed Plumb Trilogy, a New Zealand multi-generational family saga.
- In a conspiracy set in Victorian Britain, Sue is an orphan convinced to help defraud a wealthy heiress who falls in love with the mark; the narrative shifts back and forth between the two women in Fingersmith by Sarah Waters.
- Mr Lockwood and Nelly Dean are peripheral characters who tell other people's stories in Wuthering Heights by Emily Brontë, informed by and subject to their own prejudices.
- Ten interconnecting episodes narrated by ten characters structures Love and Other Thought Experiments by Sophie Ward, each of them inspired by a philosophical thought experiment and focused on the relationship between Rachel and Eliza as they consider becoming parents.
- Three strangers meet on Ninety Mile Beach; their narratives slowly reveal the very different paths which brought them there, in Hummingbird by James George.
- Roy and Celestial's narratives offer a portrait of An American Marriage in the novel by Tayari Jones, about a middle-class African-American couple dealing with the fallout of Roy's wrongful conviction for rape.
- James Marwood, the son of a traitor and reluctant informer to the king, and Catherine Lovett, daughter of a regicide and runaway from an indifferent family, tell two stories which overlap just enough to catch a murderer, in a historical thriller set during the Great Fire in The Ashes of London by Andrew Taylor.
- Nick tells his side of the story to prove his innocence in the disappearance of his wife, Amy; her voice is first heard in the journals which portray him as threatening and abusive, in Gone Girl by Gillian Flynn.
- Three different narrators tell the disturbing story of a South Korean woman who decides to become The Vegetarian, in the novel by Han Kang, in which her husband, sister and brother-in-law show very different levels of sympathy and understanding for her transformation and deterioration.
- Self-contained short stories from various perspectives form a larger novel about the music industry in Jennifer Egan's book A Visit From the Goon Squad, in which glimpses of characters and events overlap, without offering the reader a sequential or narrative unity.