17 October 2022
The Reading Doctor: in brief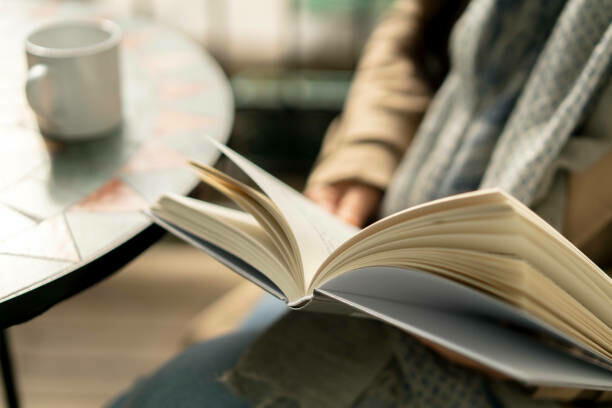 Kia ora and welcome to the Reading Doctor! Each week, literary critic and devoted reader Dr Louise recommends books to us on a particular theme, or responds to reader questions. Send us your questions for her by emailing: communications@read-nz.org

This week, our Reading Doctor recommends some short fiction.
In brief
When a novel is too daunting, and a short story not quite enough, the novella comes into its own. These short novels, all under 200 pages, deserve a place on your bedside table.
- An imaginary seventh Continent is the subject of Jim Crace's first novel (165 pages), a place utterly strange and also eerily familiar.
- A young French merchant travels across the world to Japan in the 1860s in search of silkworm eggs and finds forbidden love instead, in Silk by Alessandro Baricco (92 pages).
- In Rain, New Zealand-born author Kirsty Gunn takes only 95 pages to tell the story of twelve-year-old Janey and her younger brother, Jim, who are spending a summer at a lake with their parents.
- In 52 Men, a 112-page novella by another New Zealand-born author, Louise Wareham's Elise McKnight describes the men in her life who gradually reveal her: high-profile cultural leaders, writers and celebrities, as well as the down-to-earth waiter, student and police officer.
- Shortlisted for the 2022 Booker Prize, Small Things Like These by Claire Keegan (116 pages), about a coal merchant in a small Irish town who makes an unwelcome discovery.
- Inexplicably, a man wakes one morning to find that his skin has turned dark in The Last White Man by Mohsin Hamid (180 pages), and that he is not the only one.
- Bartleby the Scrivener is unhappily caught in the grinding world of commerce in the novella by Herman Melville (64 pages).
- In the mere 125 pages of Dusklands, J M Coetzee offers two characters, centuries apart, who bring death and destruction in the name of scientific evangelism and heroic exploration.
- Exploring racist definitions of beauty on a young black girl, The Bluest Eye (172 pages) was Toni Morrison's very first novel.
- Don DeLillo is the author of the 827-page doorstop Underworld, as well as the diminutive volume The Body Artist (124 pages), a delicate and unsentimental portrait of a marriage.
- A small and miserable town in South America, ruled by faraway tyrants, is visited by tragedy, in the novel In Evil Hour by Gabriel García Márquez (183 pages).
- Kirsten McDougall's The Invisible Rider tells the story of Philip Fetch, a lawyer with an office in a suburban shopping mall, a husband and father, a cyclist on Wellington's narrow and winding streets, and a man who finds simple things in life baffling. (152 pages).