09 December 2022
The Reading Doctor: NZ books 101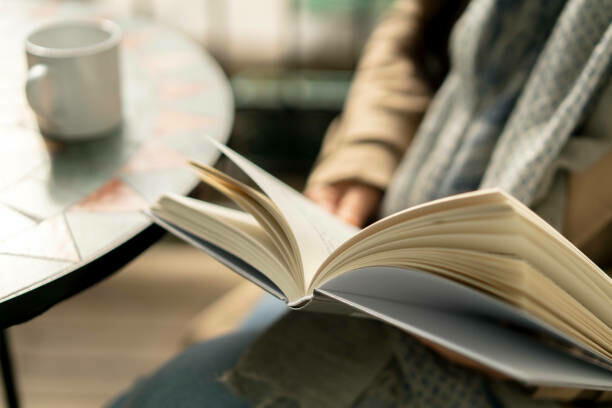 Kia ora and welcome to the Reading Doctor! Each week, literary critic and devoted reader Dr Louise recommends books to us on a particular theme, or responds to reader questions. Send us your questions for her by emailing: communications@read-nz.org

This week, our Reading Doctor responds to a reader request:

Hi Reading Dr,
I'm new to the world of NZ books, being a fairly new arrival to this country but keen lifelong reader of novels! I would love your suggestions for NZ novels that I should read - a NZ Lit 101, if you will.
Thanks in advance!

Here's my completely subjective list of local favourites:
· Offering a portrait of a marriage and a family through a series of flickering moments and memories, The Forrests by Emily Perkins elevates the experience of the domestic and everyday.
· Elizabeth Knox builds a world entire in The Absolute Book, an epic fantasy about faeries and libraries, about quests and mysteries, about the seductions and the price of beauty.
· Mister Pip, by Lloyd Jones, is a novel about the power of storytelling to change lives, set on a Pacific Island in the midst of civil war.
· With a time-travelling narrator and a story which links characters across centuries, Whiti Hereaka's YA novel Legacy explores the impact of the past on the present for one 17-year-old.
· One night, things go suddenly and horribly wrong for three friends, fracturing each of their lives in unpredictable ways, in On an Island with Consequences Dire, by Kelly Ana Morey.
· Set in early 19th-century New Zealand, at a time when te Rauparaha leads attacks on his southern enemies from the recently conquered Kapiti Island and English sailors pursue trading opportunities, Wulf by Hamish Clayton evokes eerie echoes from even more ancient mythology.
· Focused on the experience of the Christchurch earthquake and its many and varied aftershocks, Decline and Fall on Savage Street by Fiona Farrell is a novel with a non-fiction twin, The Villa at the Edge of the Empire.
· For short stories with a bit of an edge, Tracey Slaughter's collection Devil's Trumpet offers vivid and sometimes shocking glimpses into the lives of others.
· Paul Cleave writes smart, pacey thrillers set in Christchurch; try Trust No One, about a crime writer whose early onset Alzheimer's leads him to confuse his own memories with the brutal plots of his books.
· Both weird and wonderful, Pip Adam's novel Nothing to See examines the nature of modern life in the era of surveillance capitalism, in which difference is problematic and the line between real and simulation is uncertain.