22 August 2022
The Reading Doctor: on beaches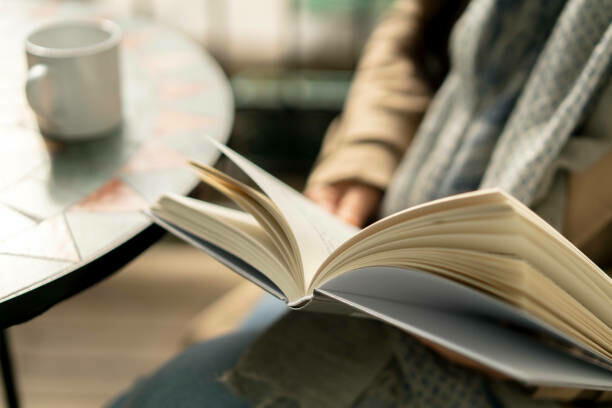 Kia ora and welcome to the Reading Doctor! Each week, literary critic and devoted reader Dr Louise recommends books to us on a particular theme, or responds to reader questions. Send us your questions for her by emailing: communications@read-nz.org

This week we meet our Reading Doctor on the beach for novels set at the edge of sand, sea and sky.
On the beaches
Liminal spaces of in-betweenness, beaches mark the edge of something, points of transition, a place which the waves and tides make neither one thing nor the other: it is fertile ground for fiction.
· On Ninety Mile Beach, at the confluence of sand, sea and sky, three strangers on very different journeys are unexpectedly brought together, in Hummingbird by James George.
· Newlyweds spend their honeymoon in a small Dorset hotel On Chesil Beach, in the novella by Ian McEwan, when their very different backgrounds and expectations lead to a terrible argument played out on the pebbly shore.
· During a solitary summer at the beach, a woman estranged from her own children observes the family dramas played out around her in The Lost Daughter by Elena Ferrante.
· Paul Gallico's novella offers a heart-rending story about The Snow Goose as an allegory for the dreadful events on the beaches at Dunkirk.
· Using poetic prose and personifying the marine life of the Atlantic Coast, Rachel Carson's Under the Sea-Wind shifted traditional scientific nature writing into a literary narrative.
· Five years after running away from her family, scrounging just to survive on Miami Beach, Felice is 18 and about to face the consequences of her actions, in Birds of Paradise by Diana Abu-Jaber.
· Footsteps in the sand alert Robinson Crusoe to the presence of another on the previously deserted island where he has been shipwrecked all alone, in the classic novel by Daniel Defoe.
· Young backpackers seek The Beach, a rumored idyll untouched by tourism on an island somewhere in Thailand, only to find there a community of international travellers very invested in maintaining their isolation, in the novel by Alex Garland
· Bodies wash up on the shore of a small Greek island after the sinking of a rickety ship carrying refugees fleeing their homelands across the Mediterranean; just one nine-year-old boy survives the passage in What Strange Paradise by Omar El Akkad.
· As the besieging Greeks occupy the beaches outside the walls of Troy, The Women of Troy are their grieving captives, their slaves and bedfellows, their most intimate enemies, in Pat Barker's female-centric version of a classically masculine tale.
· As a family gathers at the beach for their annual summer Christmas get-together, long-hidden secrets are exposed in Moonlight Sonata by Eileen Merriman.