22 July 2022
The Reading Doctor: Paris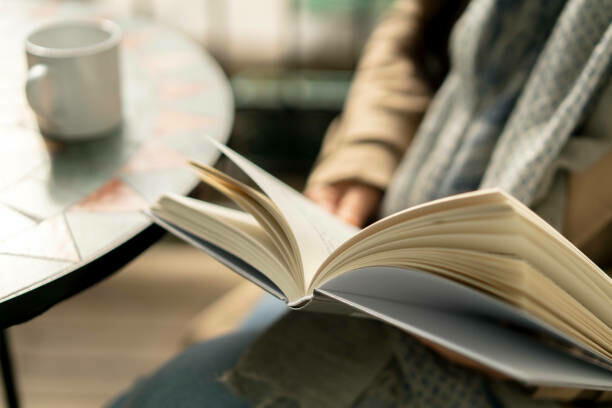 Kia ora and welcome to the Reading Doctor! Each week, literary critic and devoted reader Dr Louise recommends books to us on a particular theme, or responds to reader questions. Send us your questions for her by emailing: communications@read-nz.org

This week we travel to Paris, France, the City of Love:
Paris
France has just celebrated Bastille Day on July 14th, commemorating the anniversary of the storming of the Bastille in 1789, a flashpoint of the French Revolution, when the armoury, fortress and prison which then represented royal authority in the heart of Paris was overrun by insurgents. These books are all set in Paris and offer less bloody views of the capital which has been variously nicknamed the city of light, love and romance.
· Historical novelist Hilary Mantel's account of the French Revolution and its Terror, A Place of Greater Safety, focuses on the rise to power of three obscure men: Danton, Desmoulins and Robespierre.
· A vintner browsing in a quaint Paris shop is captivated by the portrait of an unknown woman, before giving up everything in his obsessive quest for her, in The Palace of Tears by Alev Lytle Croutier.
· A New York socialite heads to Paris, attracting various human flotsam and jetsam on the way, for one last grand adventure in the darkly satiric novel French Exit by Patrick deWitt.
· In 1785, a young, provincial engineer is charged with the task of demolishing the oldest cemetery in Paris, in Pure by Andrew Miller.
· In the French gothic novel by Victor Hugo, The Hunchback of Notre-Dame, a cast of variously loathsome men compete and conspire to possess a beautiful young dancer, leading eventually to her destruction.
· Set in London, Paris, New York and New Zealand, Mansfield and Me: A Graphic Memoir sets the life of our famous author next to that of Wellington writer, Sarah Laing.
· A dishonest and anti-semitic lawyer engaged in acts of espionage, Simone Simonini is exiled to Paris where he becomes a forger and fixer for the French Secret Service under the reign of Emperor Napoleon the Third, in Umberto Eco's The Prague Cemetery.
· A literary apothecary works out of The Little Paris Bookshop, in the novel by Nina George, prescribing books to cure and improve his customers though he is unable to heal his own broken heart.
· A spirited young racehorse runs away from her home in the French countryside to the dazzling metropolis of Paris, where new friends teach her to live on the margins, in The Strays of Paris by Jane Smiley.
· In a posh apartment in the heart of Paris, as France's most famous and feared food critic lies dying, he yearns for one last taste of an elusive flavour par excellence, in Gourmet Rhapsody by Muriel Barbery.