29 November 2022
The Reading Doctor: set in a restaurant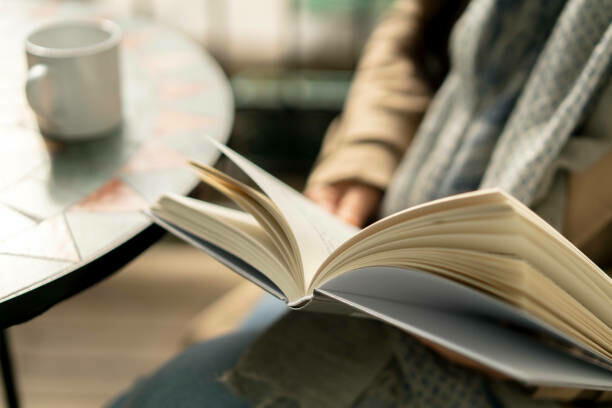 Kia ora and welcome to the Reading Doctor! Each week, literary critic and devoted reader Dr Louise recommends books to us on a particular theme, or responds to reader questions. Send us your questions for her by emailing: communications@read-nz.org

This week, our Reading Doctor explores the world of the fictional restaurant.
Restaurants
For some, much of the pleasure in dining out lies in observing, even eavesdropping on, those dining around you. A memorable birthday dinner for me involved a break-up happening in real-time at the adjacent table. Brushing up against other lives, chance encounters with complete strangers, provide rich fodder for novelists.
- Miles runs the Empire Grill in the small town of Empire Falls, Maine, in the novel by Richard Russo, and hopes one day to own it, even if in the meantime his wife has run off with his worst customer.
- Two women in the present reminisce about 1930s Alabama and the Fried Green Tomatoes at the Whistle Stop Café, in the folksy and very charming novel by Fannie Flagg.
- Arthur Dent and his odd band of companions hurtle through space, trying to avoid annihilation at the hands of the warlike Vogons, heading towards The Restaurant at the End of the Universe, in Douglas Adams' cult classic.
- A Japanese manga series by Aloha Higa centres on Shirokuma Café (translated as Polar Bear Café), where a group of animals mingle with humans at a café run by a Canadian polar bear and serving only organic food and drink.
- In The World at Night by Alan Furst, a film producer takes on espionage work for the British during the German occupation of Paris, when characters converge at the Brasserie Heininger.
- The Try Pots is renowned in Herman Melvilles' Moby Dick as "one of the best kept hotels in all Nantucket", most famous for its chowder: "Fishiest of all fishy places was the Try Pots, which well deserved its name; for the pots there were always boiling chowders. Chowder for breakfast, and chowder for dinner, and chowder for supper, till you began to look for fish-bones coming through your clothes."
- Harry Potter and his Hogwarts fellows meet and eat at The Three Broomsticks in J K Rowling's Harry Potter series
- O'Connell's Poolroom, in White Teeth by Zadie Smith, is a place in which diverse cultures, opinions and histories meet and clash, offering a place of stable and common ground which creates an urban family.
- Carl Nixon's prize-winning short stories are brought together in his first collection, Fish 'n' Chip Shop Song and Other Stories, evoking both the South Island landscape and Aotearoa's urban jungle.