06 December 2022
The Reading Doctor: slavery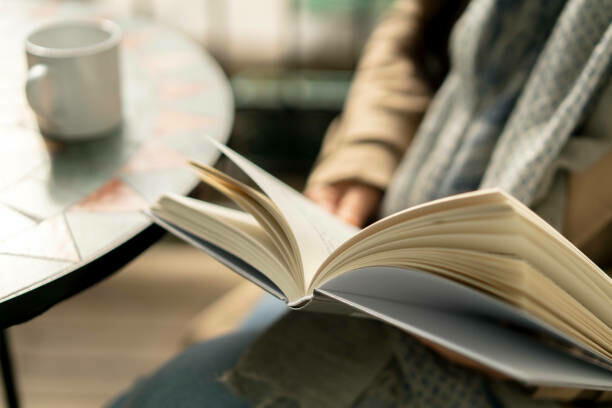 Kia ora and welcome to the Reading Doctor! Each week, literary critic and devoted reader Dr Louise recommends books to us on a particular theme, or responds to reader questions. Send us your questions for her by emailing: communications@read-nz.org

This week, our Reading Doctor looks at a selection of novels that explore the dark world of human slavery.
December the 2nd is the United Nations international day for the abolition of slavery. These novels all attempt to represent the unimaginable. Though some of them – written in a different time with a different sensibility – have since become controversial as appropriative or patronising, they each had enormous impact in the era of their publication, and some of them played a concrete part in changing both the law and public opinion.
· In Kentucky as civil war looms, an enslaved groom forges a bond with a foal which will go on to become the greatest racehorse in American history, in Horse by Geraldine Brooks.
· Published in two volumes in 1852, Uncle Tom's Cabin by Harriet Beecher Stowe is a landmark of protest literature, an influential anti-slavery novel which focussed on the character of a long-suffering slave, since criticised for popularising negative stereotypes.
· The legacy of slavery as it haunts the present is explored in Beloved by Toni Morrison, as the inescapable weight of history bears down on the individual.
· The long-lasting and very personal effects of the enslavement of the Moriori is explored in Tina Makereti's novel Where the Rēkohu Bone Sings.
· An imagined first-person narrative by the leader of a slave rebellion in Virginia in 1831, The Confessions of Nat Turner by William Styron is a story told to his lawyer as he awaits execution.
· Alex Haley's research into his own origins led him to write Roots: The Saga of an American Family, tracing his genealogy back to a village in The Gambia from which his teenage ancestor was abducted, transported to Maryland and sold to a Virginia planter.
· In Ralph Ellison's 1952 novel charting the effects of slavery on contemporary American culture, Invisible Man, a black man's travels through America chart a nightmarish racial divide.
· The story of four generations of African-American women chart a movement from slavery to freedom, in Cane River by Lalita Tademy.
· In Absalom, Absalom, William Faulkner details the rise and fall of one Thomas Sutpen, a poor man who moves to Mississippi to gain wealth and power, and whose story mirrors the rise and fall of Southern plantation culture.
· Modelled on slave narratives and incorporating time travel, Kindred by Octavia Butler is a first-person narrative by a young African-American writer who travels back in time to pre-Civil War Maryland where she meets her enslaved ancestors.
· Sugar, rum and slaves are the commodities which make and break fortunes in 18th-century Bristol, in Philippa Gregory's novel A Respectable Trade.