28 October 2022
The Reading Doctor: verse novels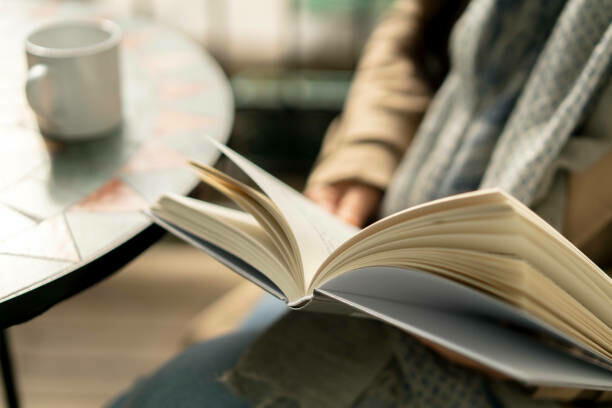 Kia ora and welcome to the Reading Doctor! Each week, literary critic and devoted reader Dr Louise recommends books to us on a particular theme, or responds to reader questions. Send us your questions for her by emailing: communications@read-nz.org

This week, our Reading Doctor recommends some novels that use poetry to tell their story.
Verse novels
Between a poem and a novel, bringing together traditions as diverse as the formal lyric and oral storytelling, verse novels offer rich delights. With Homer's epics looming large as forebears of the form, it's perhaps unsurprising that many modern verse novels reference the classical world.
· Aurora Leigh narrates her own story in blank verse in the 19th-century poem by Elizabeth Barrett Browning, about her aspiration to be a great epic poet, complicated by love and constricted by the conventional role of womanhood.
· In 2013, Amy Brown wrote a contemporary epic poem, The Odour of Sanctity, about six candidates for sainthood across the centuries. In 2019, she published a verse journal which mapped her experience of the first four months of motherhood, Neon Daze.
· Sitting somewhere between a verse novel and a verse essay, Airini Beautrais' book Dear Neil Roberts is addressed to the young man who died attempting to blow up Whanganui's Police Computer Centre, a terrorist protesting state surveillance.
· Set in Silicon Valley in the 1980s, following the lives of a group of yuppies and written in Onegin stanzas (after Pushkin's verse novel Eugene Onegin), The Golden Gate is Vikram Seth's first novel.
· Two women, neighbours, tentatively build a friendship as each comes to terms with their very different griefs, in Diane Brown's 8 Stages of Grief.
· A postmodern epic in which the Homeric tradition intersects with the history of British colonialism, Omeros by Derek Walcott is set mostly on the island of St Lucia, where two fishermen compete for the love of Helen.
· The Long Take by Robin Robertson was shortlisted for the Booker Prize in 2018; it tells the story of Walker, a war veteran suffering from PTSD who can't return home to Nova Scotia.
· Spoken word artist Kae Tempest's narrative poem Brand New Ancients is the tale of two families and their intertwined urban lives, all braided with classical myth; listen to the audiobook if you can.