12 August 2022
The Reading Doctor: vineyards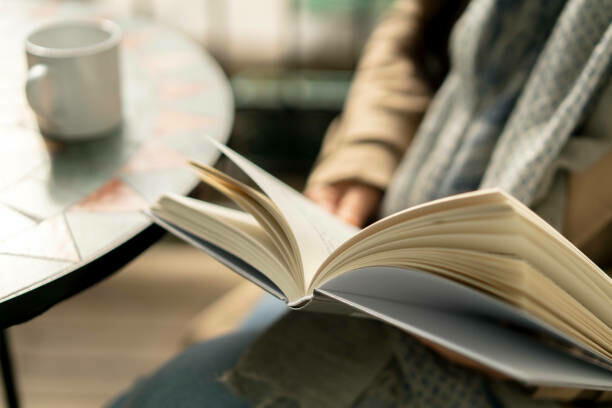 Kia ora and welcome to the Reading Doctor! Each week, literary critic and devoted reader Dr Louise recommends books to us on a particular theme, or responds to reader questions. Send us your questions for her by emailing: communications@read-nz.org

This week we raise a good glass of vino to our Reading Doctor as she recommends some novels based on or around vineyards.
Vineyards
One of my favourite places to be is a vineyard, where nature is tamed, organised and structured, in neat, productive rows. The process of winemaking is equally romantic, with its combination of skill and chance, the risk of failure – or mediocrity – and its long history. These novels may begin with that romance, but they go in very different directions.
· The romantic fantasy by Elizabeth Knox, The Vintner's Luck, follows the relationship between a French winemaker and an angel, set in the vines of 18th-century France.
· A vintner browsing in a quaint Paris shop is captivated by the portrait of an unknown woman, before giving up everything in his obsessive quest for her, in The Palace of Tears by Alev Lytle Croutier.
· A desperate gamble wins Mauro an abandoned house and vineyard an ocean away in Spain, throwing him into the sherry trade in The Vineyard by María Dueñas.
· A mother and daughter searching for new life and new love take over a vineyard in Blackpeak Vines, their glamorous friends a stark contrast to their ruggedly handsome neighbours, in the high-country adventure from Holly Ford.
· In the Champagne province of France, long-held family rivalries and scandals disrupt Clementine's plans to take over the family vineyard, in Sarah-Kate Lynch's House of Peine.
· Alice Hoffman offers her trademark domestic portrait of the community of Martha's Vineyard (where there are no actual vineyards), in Illumination Night.
· A wine connoisseur is the globetrotting detective who travels to Bordeaux and Provence in search of the thief who robbed the wine cellar of an American lawyer, in The Vintage Caper by Peter Mayle.
· In the week before his wedding, Jack heads off on a wine tour of Santa Ynez with his divorced best friend in Sideways by Rex Pickett.
· On New Year's Eve in a small town in the wine country outside Sydney, three old friends get together, do something reckless, and tell themselves they're Not Bad People in the novel by Brandy Scott.