Writers In Schools
What is Writers in Schools?
The New Zealand Book Council Te Kaunihera Pukapuka o Aotearoa Writers in Schools programme has been at the core of our charity work for over forty years. It inspires tens-of-thousands of children and teenagers to develop a love of reading and writing by bringing a writer or illustrator into their classroom.
"Not only does the Book Council talk the talk, it walks the talk. I'm constantly amazed at the range of work it does for our books and writers. What would the industry do without it? One great activity it organises is for writers to go into schools. A real author in the classroom? You can't get better than that."
– Witi Ihimaera
"Writers in Schools is a very valuable resource and we are extremely fortunate to have quality authors available to speak to, and interact with our students."
– Chilton St James School, Wellington
"I really enjoyed the sessions and since then I have a notebook in my room. I will write really interesting stories now. I also liked how you said a writer's brain is like a blender."
– Year 6 student, Waimate Centennial School
"Creativity, compassion, hope and joy: these are the messages I hope to share through my writing, and also through my work in schools."
– Author Mandy Hager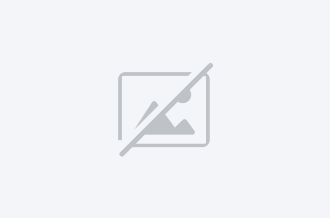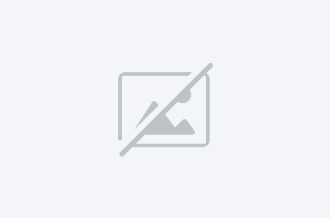 How does it work?
We bring writers and illustrators to your school, either in person or through a Skype session.
We have over 200 of Aotearoa's best novelists, journalists, poets, playwrights, non-fiction writers, storytellers and illustrators registered as part of the Writers in Schools programme.
They span the length and breadth of the country, and our booking form matches your needs with a suitable guest. Watch some videos with some of our authors here.
As well as one-off classroom visits, the Writers in Schools programme provides a range of options for participation in creative writing workshops, literary tours, public events, book festivals and more:
Classroom visits
Skype visits
Playwright visits
Regional writers' tours
Annual Schools' Community Project
How much does it cost?
If your school is a current member of the New Zealand Book Council Te Kaunihera Pukapuka o Aotearoa, you can apply for a subsidised Writers in Schools visit.
The subsidised visit includes:
Paying for a writer or illustrator to host an online session, or to visit your school for a morning or an afternoon (maximum of three hours).
A contribution of up to $100 towards their travel costs.
This means that an online session or a half-day visit from a writer living within 60km of your school could be fully covered by the funding.
When you want a writer to visit your school in person, you can extend their time to a full day, have workshops included, bring someone in from outside your region, or have them stay on for professional development with your teachers – if your budget allows for the additional costs.
Additional costs (excl. GST)
Workshops: $55
The Book Council defines a workshop as anything where the students produce a piece of their own work, or create something, under the guidance of the writer or illustrator during a visit. Often these take additional time to prepare and involve the provision of additional materials. A writer can repeat the same workshop for different groups of students.
Full day extension (anything over three hours): $95
Extra travel time: $90
Professional development (up to two hours): $355
Author flights
Accommodation
Airport transfers and other travel reimbursements
Per diems
A quote for these expenses is always provided before the visit is confirmed.
Key dates and deadlines for booking a Writers in Schools visit
Mon 14 Oct 2019
Bookings open for Term 1, 2020

Fri 13 Dec 2019
Bookings close for Term 1, 2020
Bookings open for Term 2, 2020

Thur 9 April 2020
Bookings close for Term 2, 2020
Bookings open for Term 3, 2020

Fri 3 July 2020
Bookings close for Term 3, 2020
Bookings open for Term 4, 2020

Fri 25 Sept 2020
Bookings close for Term 4, 2020
Bookings open for Term 1, 2021

Fri 18 Dec 2020
Bookings close for Term 1, 2021