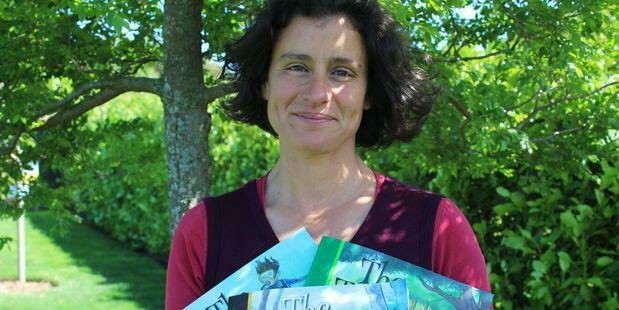 Writer's File
Bianca Begovich
Wellington - Te Whanganui-a-Tara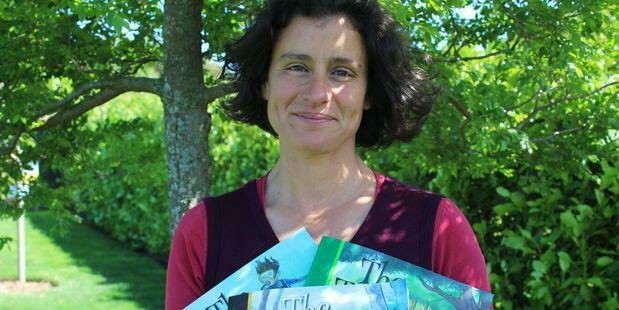 In brief
Bianca Begovich is a children's writer and environmentalist. She has published three books for children through CreateBooks: The Sea and Me (2014), The Trees and Me (2014) and The Bugs and Me (2015). In 2016 she was awarded second place in the Rangitawa short story competition. In March 2018, she published four new books about climate change and caring for the environment, including Papatūānuku, The Cool Pool, The Neverending Sunflower and The Honey Hub. She lives in Kāpiti with her family.
Begovich, Bianca (1973 - ) is a children's writer and environmentalist living in Kāpiti. Having worked in environmental education for over fourteen years, Begovich is now a freelance writer and children's non-fiction writer. She also performs readings and runs workshops for children in schools.
Begovich completed her Master of Science degree at Victoria University in 2001, before working full-time in environmental education and protection. She worked in waste minimisation for Porirua City Council, as well as for other Wellington regional councils in energy, gardening and restoration work.
Combining her two greatest passions, children and the environment, Begovich writes and publishes stories about the environment. Begovich's publishes with the boutique publishing company CreateBooks, a publisher which specialises in quality educational books for children and young adults. Begovich's first series is a trilogy of books about the environment and how we can all do our part in protecting it. The Sea and Me (2014), The Trees and Me (2014) and The Bugs and Me (2015), all illustrated by Scott Pearson, are three rhyming verse stories about keeping the sea clean, caring for the wildlife and taking care of our ecosystem. Each of the stories include fact boxes with interesting information, recipes and colourful cartoon-like illustrations. They also come with a free teacher's resource, which gives educators a range of activities – from colouring in bugs to restoration projects.
The Sea and Me was a bestseller, and all three books can be found in schools across New Zealand. The Sea and Me was reviewed on Kāpiti Coast News as 'a very clever book that combines beautiful illustrations with facts and information for all ages . . . the reader is swept along in an engaging, entertaining and informative read.'
Begovich has also published Perspective (Kāpiti Coast District Council, 2014) and Koro Jack (Rangitawa Publishing, 2016). Begovich has also published numerous newspaper articles, short stories and poems. Koro Jack won second place in the 2016 Rangitawa Short Story competition.
Begovich's second series with CreateBooks was launched in March.
The Cool Pool is a simple story about river restoration for 4-6 year olds. What happens when the boy keeps fishing until all the fish are gone? How does he fix the problem? Follow the boy's journey as he learns what is needed to keep the river he loves healthy. This simple and delightfully illustrated story will charm both children and adults alike.
Everybody loves honey but our honeybees are dying out and they need some simple things to survive. The Honey Hub is a story about how one boys love for honey led him to improve the environment for everyone. Like the two other titles in the series, The Honey Hub is aimed at early readers. The simple text and vibrant illustrations will have any child asking what they can do to help the honeybee.
The NeverEnding Sunflower is the second book in Bianca's 3-part series of environmental stories. What happens to the sunflower when the boy forgets to look after it? What does he learn? Find out in this gentle story as we follow the boy's journey to discovers what it takes to grow sunflowers. This is a must have for any parent wanting to teach their child about growing plants or saving seeds.
Papatūānuku is a non-fiction story about climate change for young readers.
The focus in Begovich's books is on fostering and encouraging an understanding of our relationship within the natural world, rather than explaining the environment as something distant or separate from us. The rhyming stories make the big concepts, such as sustainability, interdependence and climate change, accessible to young children.
MEDIA & LINKS