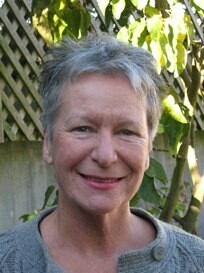 Writer's File
Bernadette Hall
North Canterbury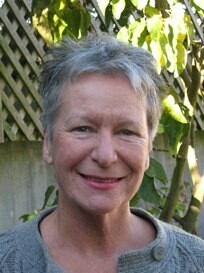 In brief
Like a number of New Zealand women writers, poet and playwright Bernadette Hall did not begin to publish until her 40s, but quickly cemented her reputation as one of the country's more distinctive poetic voices. She was the 1996 Burns Fellow at Otago University and in 2004 shared an Artists in Antarctica Fellowship with friend and collaborator, Dunedin artist Kathryn Madill. The author of over nine poetry collections, her work has been published in a range of national and international anthologies. Hall was the 2006 Victoria University Writer in Residence and in 2007 held the Rathcoola Residency in Donoughmore, Ireland. She was awarded the Prime Minister21q12s Award for Literary Achievement in Poetry in 2015. In 2016 she released Maukatere: floating mountian a single long poem sequence.
FROM THE OXFORD COMPANION TO NEW ZEALAND LITERATURE
Hall, Bernadette (1945 –) is a poet and playwright. She was born in Central Otago and has an MA in Classics from University of Otago.

Her first collection of poems, Heartwood (1989), was described by Ken Arvidson as 'the work of a poet of very individual sensibility'. Three subsequent collections, Of Elephants etc (1990), The Persistent Levitator (1994) and Still Talking (1997), have cemented her reputation as one of the more distinctive poetic voices to have emerged since the late 1980s. Her work is characterised by a crisp, often cryptic, lyricism, combined with a visionary intensity.

Note: this entry has been updated
WRITERS IN SCHOOLS INFORMATION
Bernadette Hall is available to speak to students aged 13-18 years. She can discuss poetry, creative writing, and a special topic, Antarctica. Her preferred number of students is 40 or below, and she is happy to perform to large groups as well as smaller groups. She has held fellowships at Christchurch Girls High School, Rangi Girls School and Hagley Community College. She has also had experience taking workshops for gifted students. Bernadette Hall is able to participate in tours outside her region.
ADDITIONAL INFORMATION
Bernadette Hall was the 1991 Canterbury University Writer in Residence. The residency is designed to foster New Zealand writing by providing a full-time opportunity for a writer to work in an academic environment, and is open to writers in the fields of creative writing: fiction, drama, and poetry.

In 1992 Hall won the Aoraki Festival playwriting award with her play Glad and the Angels.

In 1996 Hall was the recipient of the Burns Fellowship at the University of Otago.

In 1997 she took part in the International Writers' Programme in Iowa,

While continuing her professional life as a high school teacher, Hall went on to produce more collections of poetry. Settler Dreaming (VUP), featuring design and artwork by Kathryn Madill, was published in 2001. It was shortlisted for the inaugural 2003 Tasmania Pacific Region Poetry Prize, and nominated for the Best Use of Illustration in the 2002 Spectrum Print Book Design Awards.

In 2002 she co-edited Big Sky, an anthology of Canterbury poems (Shoal Bay Press).

The Merino Princess: Selected poems (VUP) with artwork and design by Kathryn Madill, was published in 2004. Vincent O'Sullivan said of Hall's works, 'Hers are poems whose technical finesse resonates and performs. They are the work of a questing, generous, civilised mind, one that quite knows what its values are and says so in ways that are definingly unique.'

Hall was awarded the Antarctica New Zealand Arts Fellowship in 2004, which she shared with her friend and collaborator, the Dunedin artist, Kathryn Madill. At end of that year she retired from high school teaching in order to focus on her writing.

The Way of the Cross was published in 2005 to mark the Centenary of the Cathedral of the Blessed Sacrament, Christchurch. It contains fourteen poems by Hall and photographs of the Stations of the Cross sculpted by Llew Summers which are installed in the Cathedral.

A film treatment of her poem 'snap' made by Third Party Productions was played on Artsville, TV One in 2005.

In 2006 she edited Like Love Poems, (VUP) selected and mostly unpublished work by her friend, the Whanganui painter and poet, Joanna Margaret Paul. 'We owe an immense debt of gratitude to Victoria University Press and, in particular, Bernadette Hall for bringing us this beautifully produced, fastidiously and intelligently edited collection.' Hugh Roberts (The Listener, June 24, 2006).

That year she also held the writer's fellowship at Victoria University, where she was attached to the International Institute of Modern Letters. She also took part in a New Zealand Book Council Words On Wheels tour of the Bay of Plenty with Elizabeth Knox, Deborah Challinor and Vince Ford.

The Ponies (VUP), a collection of Antarctic poems, was published in 2007. It is concerned with the unsettlement of one's view of things. 'In the Antarctic poems, Hall takes the voice of previous explorers to demonstrate that the 'hazardous beauty' exists more as an exploration of an inner world than a physical reality. It's a quality of intimacy that the poems share with the rest of the collection…This collection is profound and beautiful, not least because (the poems) speak gratefully of the integrity and restorative possibilities of the poet's craft.' (Isabel Haarhaus, New Zealand Herald). That same year, she held the Rathcoola Residency in Co. Cork, Ireland.

Her essay on the art of Kathryn Madill is included inLook This Way: New Zealand writers on New Zealand artistsedited by Sally Blundell (AUP, 2007). In 2008 Hall became a founding staff member of the Hagley Writers' Institute in Christchurch.

For 10 years Hall was the poetry editor of TakahÄ? magazine. Subsequently, for five years she was poetry editor for The Press, Christchurch's main daily newspaper.

Hall's work has been widely published in journals, magazines and newspapers, and in anthologies. These include Great Sporting Moments (ed. Damien Wilkins, VUP, 2005); Contemporary NZ Poets in Performance, edited by Jack Ross and Jan Kemp (AUP 2007 includes a CD); Moonlight, edited by Andrew Johnston (Godwit 2008); Swings + Roundabouts, edited by Emma Neale (Godwit 2008); and Twenty Contemporary New Zealand Poets, edited by Andrew Johnston and Robyn Marsack ( VUP 2009). She has had poems included in the online anthology Best New Zealand Poems for many years, and was the editor in 2011. She has performed her work on radio and at festivals both here and overseas.

The Lustre Jug (Victoria University Press, 2009) is a collection of poetry that draws on her experiences in Ireland on the six-month-long Rathcoola Fellowship. The Lustre Jug was a finalist in the 2010 New Zealand Post Book Awards, now known as the Ockham New Zealand Book Awards.

In 2013 she was named Patron of the Hagley Writers' Institute in Christchurch. She was also a member of the judging panel for the 2013 New Zealand Post Book Awards, now the Ockham New Zealand Book Awards.

The Judas Tree (Canterbury University Press, 2013) is a collection of poems by Lorna Staveley Anker and is edited by Hall. Poet Lorna Staveley Anker (1914-2000) wrote memorable poetry in her later years that arose from her childhood memories of World War I, along with her experiences as a 'war widow' in World War II. This publication recognises her as New Zealand's first woman war poet.

Life & Customs was published by Victoria University Press in 2013. Hamesh Wyatt reviewed the collection for the Otago Daily Times, writing that the book 'is relevant, radical and entertaining. It will make you grin like a child.'

Poems from her earlier collection The Way of the Cross have been used by the Dunedin composer, Anthony Ritchie, in his Stations Symphony which was premiered by the Christchurch Symphony Orchestra on the 22 February 2014. This marked the third anniversary of the devastating earthquake which struck Christchurch in 2011.

Hall was the recipient of the Prime Minister's Award for Literary Achievement in poetry in 2015. Arts Council Chairman, Dr Dick Grant, said, "These awards recognise our finest writers, nominated for an extraordinary legacy of literary achievement. This year the recipients represent diverse, but also profoundly New Zealand perspectives. They are leaders in the practice of their craft and throughout their careers have enriched us with insight, imagination, humour and humanity. I extend them my sincere congratulations." (Creative New Zealand, October, 2015)

In 2016 Hall released Maukatere: floating mountian in 2016 (Seraph Press). It is written in a an experimental style, as a single long poem sequence. The book is hand bound and features drawings from Wellington artist Rachael O'Neill. The first edition made it onto the Seraph best sellers list.

Updated: December 2016




MEDIA LINKS AND CLIPS