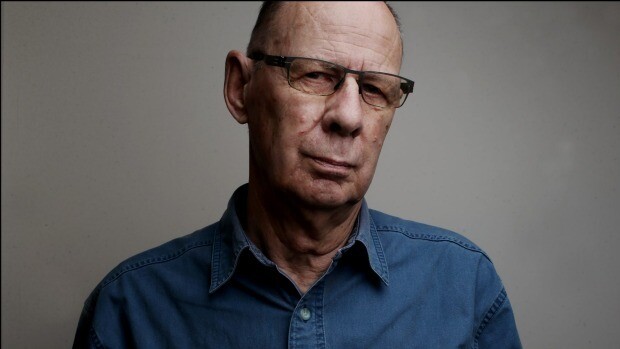 Writer's File
Roger Hall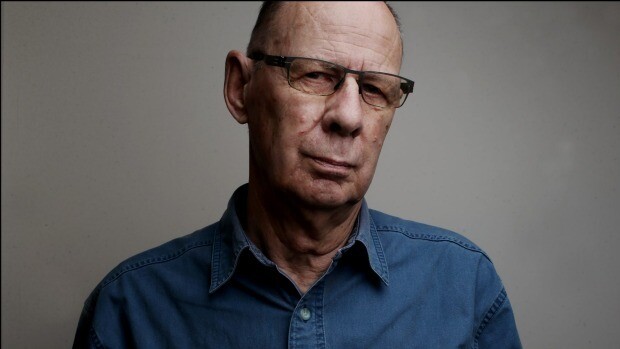 In brief
A prolific and successful playwright, Roger Hall QNZM QSO has consistently written for the stage, alongside scriptwriting for film and television. Hall's writing is known for its comedy, political and social purpose, and underlying pathos. His plays have toured widely and have been performed at international venues. Hall has been honoured with numerous awards and titles for his contribution to performing arts, including a New Zealand 1990 Commemoration Medal, a Scroll of Honour from the Variety Artists Club of New Zealand, and the 2015 Prime Minister's Award for Literary Achievement.
FROM THE OXFORD COMPANION TO NEW ZEALAND LITERATURE
Hall, Roger (1939– ), the most successful playwright of his generation, was born in Essex. The most authoritative account of his life is his own, given in the Radio New Zealand series 'Hallmarks' (1995). He was educated at University College School, Hampstead (1952–55), before following his father into insurance.

A desire to write and to act was kindled by his father's talent as an impersonator, frequent family visits to the theatre, especially revues, and by his love of post-war British radio comedies such as 'ITMA' (see Ted Kavanagh) and 'Hancock's Half Hour.' But the opportunity to do both came only after Hall moved to New Zealand in 1958.

He appeared in amateur productions while working (still in insurance) in Wellington in the late 1950s. After a brief return visit to England (via Australia and India) in 1960–62, Hall attended Wellington Teachers' College and then Victoria University, where he completed a BA. At the same time, he participated as an actor and scriptwriter in various revues, both on campus and downtown.

He began teaching, at Berhampore School, Wellington, in 1966, and the short stories and plays he wrote for use in the classroom were the beginnings of a prolific output of children's writing which has continued ever since, most of it published either in the School Journal or by educational specialists Shortland Publications.

He returned to Victoria University in 1967 to complete an MA, then resumed teaching at Berhampore, all the while maintaining his involvement in local theatre, especially revue. His debut as a scriptwriter for television came in 1969, when he collaborated with Joseph Musaphia on New Zealand's first television comedy series, 'In View of the Circumstances'.

Resigning from teaching to become a freelance writer in 1970, he achieved some stage successes as well as television credits in both New Zealand and Australia, but by 1972—now married with one child—he resumed the security of life with a salary in the education sector, this time as editor of Education in School Publications, a job he held until 1975.

He continued his writing for children and for television, including the 'Spotlight' and 'Buck House' series (both 1974). By 1975 he had produced sufficient work to qualify for an Arts Council travel grant, which took him to England and America. The Eugene O'Neill Drama Workshop in Connecticut proved to be a decisive influence. On his return to New Zealand, he wrote Glide Time and saw it progress triumphantly after its Circa (Wellington) première on 11 August 1976. It became the first publication in the Price Milburn–Victoria University Press series of New Zealand Playscripts.

Glide Time set the pattern for most of Hall's work, a series of gently satirical sketches linked by running gags and the gradual revelation of the characters' generally dismal predicaments. The blend of comedy and pathos probably owes much to Tony Hancock, though Alan Ayckbourn is often cited, as is Chekhov, to whom Hall paid tribute in A Dream of Sussex Downs (1986).

In 1977 Hall moved to Dunedin as Burns Fellow (1977–78), then stayed on as a half-time teaching fellow in the university's English department. He relinquished this position in 1994, publishing his tribute to the university (Otago, the University, with photographs by Bill Nichol, 1994), and moving to Auckland early in 1995.

Also in 1977 came Middle Age Spread, his best-known play, thanks to the film version and a successful West End production. He found it particularly difficult to write. Running a writing workshop at Otago University in 1977 helped him to turn these difficulties to account in State of the Play—a play about playwriting. Hall's own favourite, though by no means his most successful play commercially, it premièred at Wellington's Downstage Theatre in 1978.

In 1978–79, reverting to his apprenticeship in revue, he devised two pantomimes, 'Cinderella' and 'Robin Hood', both with music by John Drummond, in place of Otago's traditional student capping revues, which were subsequently revived under his guidance in 1983. Also revue-like is Prisoners of Mother England, a play in fifty-nine short scenes about English immigrants to New Zealand. The title uses the phrase which may be the source for 'pommie' (if the word does indeed come from an acronym POME).

Though written as a straight play, since Tony Taylor's inaugural production at Downstage in 1979, Prisoners of Mother England has generally been performed with musical interludes. Fifty-Fifty, the most dismal of his straight plays and the only one set in England, in a vain attempt to woo English entrepreneurs, followed in 1981, and Hot Water, his only true farce, in 1982. Other work at this time included the Gliding On scripts for radio and television and three other radio plays, The Quiz, Last Summer and Hark Hark the Harp.

From the time of his arrival in Dunedin, Hall was also very active in community affairs, serving on the New Zealand Literary Fund and the board of the Fortune Theatre, founding Monitor (an organisation that had considerable influence as a television watch-dog, especially in relation to children's programmes), and laying the foundations for what eventually became (in 1989) Dunedin's annual New Zealand Writers' Week. For the inaugural week Hall devised 'Mr Punch', a portrait of Denis Glover.

A certain amount of experimentation is evident in Hall's work of the mid-1980s. In 1983 he collaborated with Philip Norman (music) and A.K. Grant (lyrics) as author of the book for Footrot Flats, based on Murray Ball's syndicated cartoon strip. The same team produced the equally successful Love Off the Shelf (a satire on popular romantic fiction) in 1986. Norman was again Hall's musical partner in the country-and-western spoof Making It Big (1991), while Where Would A Songwriter Be Without Love? (1995) is a tribute to Norman's music, devised by Hall. For another musical, The Hansard Show (1986)—an anthology of New Zealand parliamentary speeches—John Drummond and Nigel Eastlake provided the music.

A more radical departure from his usual bitter-sweet sitcom formula was the flawed expressionistic one-acter The Rose (1981), a thinly veiled attack on New Zealand's Prime Minister of the time, Robert Muldoon. It was followed by a full-length problem play about home education, Multiple Choice, completed at New Mexico State University, Las Cruces, where Hall held a writing fellowship in 1983.

After a controversial production in 1984, from which Hall dissociated himself, at Auckland's Mercury Theatre, Multiple Choice has been neglected by the professional theatres, and it was no surprise to find Hall subsequently resuming his old style, first with his underrated adaptation of Chekhov's Three Sisters, A Dream of Sussex Downs (1986), then with a pair of plays written on either side of the 1987 sharemarket crash—The Share Club (1987) and After the Crash (1988). The characters of these plays were exploited further in the television series, 'Neighbourhood Watch' (1990). A more melancholy stage sitcom, Conjugal Rites (1990), spawned two television series, this time for Britain's Granada television after a pilot failed to impress TVNZ.

In the lighter Market Forces (1995) Hall tests the old maxim that 'the more things change, the more they stay the same', depicting the characters of Glide Time and 'Gliding On' in the environment of the restructured public service.

While Hall's plays are funny, their comedy is that of sorrowful resilience, like Chekhov's, and of serious social criticism, for all their unfashionable willingness to treat the middle classes with some sympathy. His one-liners can show truth about human manners as well as wit. His characters have sometimes been dismissed as stereotypes, and his female characters have provoked particular criticism.

As if to justify himself, he has written two plays for all-female casts: Social Climbers (1995), a comedy about a group of women teachers forced to spend three days and nights together in a tramping hut, and By Degrees, a more serious study of four women's experience of tertiary education, written for radio in 1992 and adapted for the stage in 1993. He achieved another popular success with C'mon Black! (1996), a solo play about a devoted rugby supporter on tour in South Africa, where actor Grant Tilly brilliantly caught the characteristic Hall mix of uproarious comedy, understated pathos and perceptive political and social comment.

The play toured successfully, including performances in the Southwark New Zealand Arts Festival, London, and the Edinburgh Festival in 1997. Hall received an Honorary DLitt of Victoria University in 1996 and the Katherine Mansfield Memorial Fellowship at Menton for 1997. A musical comedy, Dirty Weekends, with music by Philip Norman, was performed in 1998. RCo
ADDITIONAL INFORMATION
Roger Hall has enjoyed continued success, receiving various awards for his contributions to theatre and television. He has also served on many arts boards and organisations including the Literary Fund Advisory Committee, Dunedin Public Art Gallery, Fortune Theatre Board, Frank Sargeson Trust, Janet Frame Eden Street Trust, and the Arts Foundation of New Zealand.

Hall's television repertoire includes documentaries, drama and one-off plays. Hall co-wrote In View of the Circumstances with Joe Musaphia. The programme was one of the country's earliest sketch shows, winning a Feltex Award, now part of the Rialto Channel New Zealand Film Awards, for best programme.

Hall's early television work was not limited to comedy, appearing in interviews on women's show On Camera; writing an episode for small-town drama Pukemanu; and presenting and writing the well-reviewed documentary, Obesity.

1973's Clean-Up was a one-off television play featuring an office cleaner who secretly writes a novel. Hall also wrote three one-off plays for the NZBC 1974 Spotlight series – The Bach, The Reward, and Some People Get all the Luck. All were nominated for Feltex awards. Hall was also awarded an arts council grant to study television screenwriting overseas. He also contributed to The Dream Factory for BBC Radio in 1992.

Later in his career, Hall took on the role of scriptwriter for the popular television series, Spin Doctors - a topical, fast turnaround political satire for which he was awarded 2003 Best Script for Comedy at the AFTA NZ Television Awards, now part of the Rialto Channel New Zealand Film Awards The series ran 2001-2003.

Hall enjoyed continued success as a playwright, winning the 1979 Comedy of the Year, Society of West End Theatres (London), for Middle Age Spread. He was also selected for the 1982 Fulbright Travel Fellowship to the United States.

Hall was also awarded the 1987 Turnovsky Prize for Outstanding Contribution to the Arts and was honoured as Companion of the Queen's Service Order (QSO) for Community Service in 1987.

Hall was awarded a New Zealand 1990 Commemoration Medal.

Market Forces: Episode 4 won the 1998 Best Script for Comedy at the TV Guide Television Awards, now part of the Rialto Channel New Zealand Film Awards.

Before the turn of the century, Hall wrote three further plays; Dynamite (1996), The Book Club (1999) and You Gotta Be Joking! (1999). He also wrote autobiography, Bums on Seats (Penguin, 1998).

A Way of Life and Take A Chance on Me were both performed in 2001. Take A Chance on Me was described by Madelaine Empson for Regional News as 'truly timeless in the tales it tells, and in its ability to capture human emotion with authenticity.'

Hall was awarded a 2002 Toastmaster International Communicator and Leadership Award and in 2003 was honoured as a Companion of the New Zealand Order of Merit (CNZM) for his services as a playwright.

Roger Hall was a Visiting Fulbright Professor at Georgetown University, Washington, DC in 2003.

Taking Off (2004) saw Hall's success continue, as a review for The Canterbury Star reflected on the characters as 'credible, they are familiar, and as usual from Roger Hall, they are quintessentially us, capturing our quirks, our nature, and our special relationship with the old country'.

Spreading Out was released in 2004, for which Emily Braunstein in Salient reflected on both Hall's writing and Ross Jolly's directing – 'Of course, while Hall's script is excellent, material like this needs a delicate directorial touch. Too heavy, and it will sound laboured and soap-boxy. Too light, and the message will not come through. Pre-eminent New Zealand director Ross Jolly handles this perfectly. The characters are rounded and human, profound statements timed so that they allow the audience to register them, but still sound conversationally apt.'

In 2005, Hall arranged for a scene from Bruce Mason's one-man play The End of the Golden Weather to be performed on Takapuna Beach on Christmas Day, which has now become an established tradition with up to 500 people attending the event. OXFAM benefits from the event's collection. In 2016, actor Stephen Lovatt's daughter, Belinda Robinson, took over the event in 2016.

Hall turned his hand once again at retellings of traditional fairy tales, with Aladdin (2006) and Jack and The Beanstalk (2007). David Farrar for Kiwiblog said of Aladdin, 'The play was non-stop laughs, and great audience interaction […] Definitely highly recommended as a fun show, for old and young.' Ewen Coleman for the Dominion Post wrote, 'Choreography, catchy songs and topical comedy references combine for excellent entertainment in Circa Theatre's Jack and the Beanstalk.'

The pantomime Red Riding Hood (2008) was reviewed by Barbara Frame for Otago Daily Times – 'the storyline, recognisable characters, over-the-top costumes and silly songs provide plenty to keep kids laughing, while in traditional pantomime fashion innuendoes of a more adult kind, and topical allusions, fly over their heads to keep the older folks thoroughly entertained.'

Hall wrote two plays in 2007, Who Wants to be a Hundred? (Anyone who's 99) and Who Needs Sleep Anyway? John Smythe for Theatreview said of Who Needs Sleep Anyway?, 'while at first glance the show might seem light and fluffy, it has potency because it is rooted in deep respect, understanding and compassion for those who have lived - or are living - the experience of parenthood, and for the century-old society that has done so much to help out.'

Two further plays were released in 2009, Dick Whittington and His Cat and Four Flat Whites in Italy. Four Flat Whites in Italy ran for an unprecedented 71 shows over ten weeks at The Court in Christchurch, and was reviewed by Paul Simei-Barton for NZ Herald – 'with witty dialogue, sardonic asides, sharply drawn characters and moments of poignancy, Hall delivers a perceptive report on the current state of the national psyche - with our anxieties and obsessions laid bare in the unfulfilled yearnings of a quartet of senior citizens representing the opposite ends of the middle-class social spectrum.'

In 2011, Hall was awarded two Lifetime Achievement Awards – one at the Hackmann Awards, Auckland, and another at the Dunedin Theatre Awards.

A Shortcut to Happiness was released the same year, described by the Auckland Theatre Company – 'Roger Hall is back to delight us once again. There is a clash of cultures and prejudices as a group of laid-back North Shore retirees confront the strict discipline of a Russian folk dancing class. This is classic Hall - incisive, funny and full of compassion.'

Packed with laughter and tinged with tears, You Can Always Hand Them Back! – with songs by British composer, Peter Skellern – was released in 2012 and described by the Auckland Theatre Company as 'a vintage Kiwicomedy with a heart of gold that no grandparent will want to miss and no would-be grandparent should.'

In 2014 Hall was presented with a Scroll of Honour from the Variety Artists Club of New Zealand for a lifetime of excellence in the performing arts.

Barbara Frame for Otago Daily Times said of Book Ends (2014), 'What there is, for the audience, is delight – shelf-loads of it. Each of the very different characters is highly believable, even recognisable, and the actors, mostly veterans of Hall plays, present them superbly.'

Roger Hall's The Theatre Writer's Guide was revised and re-published by Playmarket in 2016 as Best Playwriting Book Ever.

Hall received a 2015 Prime Minister's Award for Literary Achievement.

In 2016, forty years on from the production of Glide Time, Hall wrote Last Legs. Set in an upmarket retirement home, well-to-do seniors in Hall's play indulge in greed, jealousy, love and lust; alongside gossip, backstabbing and scandal. It played to packed houses and, following Glide Time, had to have a return season.

MEDIA LINKS AND CLIPS