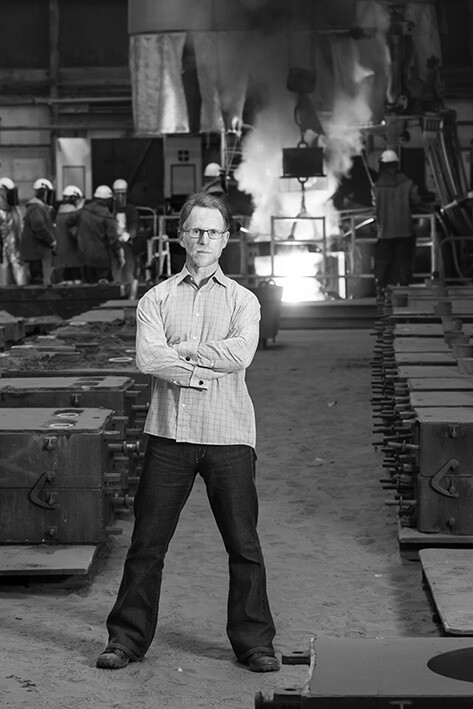 Writer's File
David Howard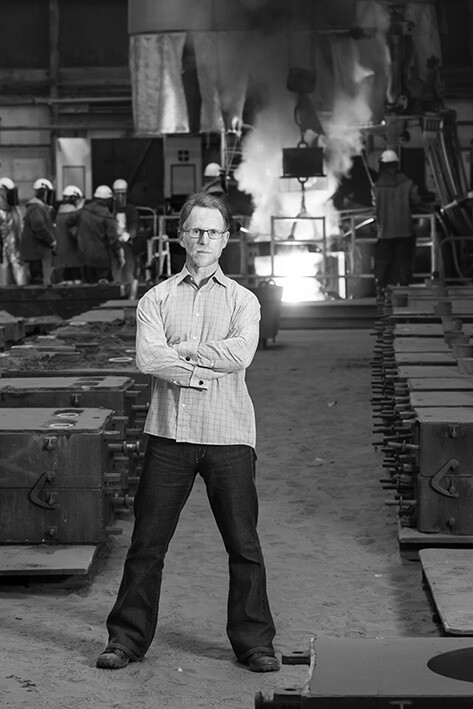 In brief
David Howard is a poet and founding editor of literary magazine Takahē. He has also worked as a pyrotechnic and special effects supervisor for acts such as Metallica. Howard has published several collections of poetry, including The Incomplete Poems (Cold Hub Press, 2011), which encompasses 35-years of his writing. Howard has collaborated with artists such as Czech composer Marta Jirackova, and he has received awards, residencies and grants for his writing.
ABOUT THE AUTHOR
Howard, David (1959 – ) is a poet and founding editor of Takahē, a literary magazine that has been the first to publish many well-known New Zealand writers. He describes his writing as 'gnarled, metaphysical poetry which fosters rather than forbids tenderness.'

Reviewing Howard's first collection, In the First Place (1991), Kendrick Smithyman writes of his 'sense of shock, and uncommon astonishment at the extraordinary poise which is part and parcel of these usually quite short pieces.' The volume features photographs by Paul Swadel.

David Eggleton writes of Howard's second collection, Holding Company (1995): 'Poetry itself is treated as a form of prayer, both sacred and profane, but rife with little idiosyncrasies, sudden switches of pace, tone and meaning so as to create an ambiguous haze, almost at times an erotic reverie...'

A third volume Shebang: Collected Poems 1980 - 2000, was published in 2000. In the NZ Listener, Kapka Kassabova writes that 'Howard's greatest lyrical power is in apprehending the elusive. His is a poetry of the vanishing, of the shifting elsewhere, of loss lurking within the moment...the cerebral blends with the visceral with a brilliant lightness of touch.' Harriet Zinnes of the The Denver Quarterly (USA) comments, '...the forthright zing of the lines and indeed his intellectual rigor...have a kind of contemporary lyricism, that is, a lyricism that avoids excess but yet exudes tenderness and desire even as it questions their endurance, even their power.'

As the author of poems described as 'technically dazzling' and teeming with 'glittering figures of speech', it is perhaps fitting that Howard has worked as a pyrotechnic and special effects supervisor for acts including Metallica and Janet Jackson.

Howard was a finalist in Ireland's Davoren Hanna Poetry Competition in 2001. An online exhibition 'Why: Art about the attack on the World Trade Center & the Pentagon' includes work by Howard.

How to Occupy Our Selves (2003) is a collaboration between David Howard and photographer Fiona Pardington. Reviewing it in NZ Books, Anna Livesey wrote, 'The poems and the photographs partake of the same qualities: spare, elegant, detailed and evocative. Howard's poems remind me of flipping through a photo album. The movement from image to image is not necessarily linear or logical, but there is a story in it. And even when Howard is being weird, he is not wilful; conversely, the domestic, in his hands, is not humdrum.'

In 2004 Howard's long poem, 'There you go,' was set to music by the distinguished Czech composer, Marta Jirackova. The collaboration was part of a body of work made possible by a 2002 Creative New Zealand project grant which Howard received to develop pieces based in Eastern Europe. He continues to develop this project and in 2007 the composer Brina Jez-Brezavscek premiered her electro-acoustic setting of Howard's 'The Flax Heckler' at a new music festival in Slovenia. Howard's text was subsequently published as 'Dead Man Blues' in the limited edition S(t)et (Gumtree Press, 2009). The Australian composer Johanna Selleck set Howard's sequence 'The Perpetual Bird', and his lyric, 'Air, Water, Earth Meld', was premiered by soprano Judith Dodsworth at The University of Melbourne in September 2009.

The Word Went Round was published by Otago University Press in 2006. Launching the collection, former Te Mata Poet Laureate Brian Turner observed that 'Howard has his own ways of saying, and, something not all poets can claim, things to say.'

David Howard's writing has also been published extensively in anthologies such as Our Own Kind, ed. Siobhan Harvey (Godwit, 2009), New Zealand Poets in Performance, ed. Jack Ross and Jan Kemp (AUP 2008), Land Very Fertile, ed. Coral Atkinson & David Gregory (CUP, 2008), Swings + Roundabouts, ed. Emma Neale (Godwit, 2008), A Good Handful, ed. Stu Bagby (AUP, 2008), Painted Poems, ed. Eion Stevens (Longacre Press, 2007), Shards of Silver, ed. Paul Thompson (Steele Roberts, 2006), and New Zealand Love Poems; An Oxford Anthology, ed. Lauris Edmond (OUP 2000).

In February 2009 David Howard received a grant through the International Writers' Programme to attend the International Poetry Festival in Granada, Nicaragua. Howard's poetry has been translated into Czech, German, Italian, Slovene and Spanish.

David Howard's collection The Incomplete Poems (Cold Hub Press, 2011) encompasses 35 years of his poetry. Michael Harlow wrote, 'David Howard is a poet of immense gifts. Not least the fact that he knows how to make poems of discovery that go beyond mere 'invention'. Poems that are passionately thoughtful and intelligent; and with a finely tuned lyric voice that puts feeling first. A poetry that reaches 'Beyond what is/said to what is, impossible'. Again and again, how to make the invisible, visible; and to make it sing.' Patricia Prime reviewed the collection in Poetry New Zealand 45, writing 'Full of risk and wonder, The Incomplete Poems shows the range of Howard's abilities, but also strikes out for new territory. He remains consistently one of our finest living lyric poets and each of these astonishing poems is clear and memorable. They are achingly wonderful poems on the quest for the numinous, celebrating love and coming to terms with grief, and the mysterious that is always just beyond our reach.'

In 2012 Holloway Press published his collaboration with the artist Peter Ransom, You Look So Pretty When You're Unfaithful To Me. Reviewing the book for Landfall in July 2013, Robert McLean stated, 'Sounding a Wintersian note from the get-go, I assert that David Howard is our finest poet... His peers are poets of such an ilk and character as Clive Wilmer, John Matthias, and John Peck. And, it must be said, Allen Curnow. His poetry is muscular and burnished when so much else is limp and etiolated. Rebarbative, scabrous, strident, prickly: why not make the leap to condign satire? Howard, with a clutch of prods, might just be the Swift de nos jours. I find it disagreeable to mention poetry other than Howard's when space is at a premium, but to emphasise its difference to the buzz and clinker that swamps it seems worthwhile.'

David received the New Zealand Society of Authors Mid-Career Writers' Award (2009), the University of South Pacific Poetry Prize (2011), the University of Otago Robert Burns Fellowship (2013), the Otago Wallace Residency (2014), the UNESCO City of Literature Residency in Prague (2016), the University of Canterbury Ursula Bethell Fellowship (2016), the Pazin Writers' House Residency in Croatia (2017), and the UNESCO City Of Literature Residency in Ulyanovsk (2019).
WRITERS IN SCHOOLS INFORMATION
Howard is available to speak to high school students as part of the Writers in Schools programme. He is also happy to run workshops by prior arrangement.

KAPAI: Kids' Authors Pictures and Information

Where do you live?
At Purakanui, in a purpose-built tin shed which has two studios attached. Set on the one-acre site for a Victorian rural school, our house overlooks farmland and the blue screen of the South Pacific, onto which I can project my fantasies.

What books do you read?
The books I read are as mixed as the sweets I eat; some authors are fizzy like sherbet while others are dark as licorice. I enjoy authors who lived many centuries ago because they show me that the core of writing is empathy - an ability to stand in someone else's shoes and see the world through their eyes. This is important because I believe that evil is only possible when people lack empathy, so I regard acts of the imagination as inherently moral. The books I ponder over are often about the nature of the imagination and the way it conditions our behaviour; these books are by authors with wonderful names - Plotinus, Dionysius the Aeropagite, Julian of Norwich, Fulke Greville.

Who is your favourite author?
Robert Grosseteste, who was born in the village of Stow Langtoft (what a great name!) in Suffolk, England, around 1170 and died on 9 October 1253. Believing that 'All created things are mirrors which reflect the Creator' he asked questions like why do stars twinkle? What is the cause of thunder? Why is the earth covered with water? My preferred work by him is 'Hexaemeron (On the Six Days of Creation)', which was probably completed around 1235 – it's so long ago that no one knows for sure. I like the idea that someone who woke up to the beauty of the world over seven hundred years ago can still wake me up to it; it is as if I can smell cherry blossom or hear the rain more clearly after reading Grosseteste.

How do you think up your ideas?
I trust in language the way a snowboarder trusts in his (or her) snowboard, by letting it direct me; so, even if I decide when and how to execute turns, I still have to attend to my materials if I'm not to lose balance. The most important thing in writing is not a 'thing' at all – you cannot measure it like a piece of wood or a stone – and that is to have faith. Writing is about spirit.

What is the best thing about being an author?
Writing drives off boredom as surely as a high wind removes polluted air from the city.

Some questions from Primary School students

What sort of pets do you have?
Because I travel a lot I don't have any pets – it would be unfair to leave them behind, scratching at the window. One day I want to share a lighthouse with a pirate's parrot.

What is your favourite colour?
Blue, the blue of the sea and the sky; the blue of a beautiful girl's eyes; the blue of a candle that spits its wax just before going out.

What is your favourite food?
Shepherd's Pie because, when frost is on the ground and all the windows in your house are steamed up so you can draw on them, the pie fills your stomach with summer. Soon you are warm all over.

Do you have favourite movie?
'Mirror' by the Russian director Andrei Tarkovsky; it has a scene where a woman rinses her hair in the farmyard while, behind her, a barn burns. I like this surprising combination of water and fire.

Do you play any games?
Blind Man's Buff because you never know what you'll find, which is how it is with writing: words take you somewhere unexpected.

What is the most fun thing about being an author?
You get to stay in bed on rainy days and, on windy days, while the trees bow and scrape the ground, you can fly kites so high they almost rub the bellies of clouds.

How do you make books?
I use words to glue ideas together.

Where do you go for your holidays?
I go to the Otago Peninsula near Dunedin, where hundreds of birds make me want to grow wings; I also go to Leipzig in Germany, which is a medieval town that pricks the sky with steeples. J.S. Bach composed most of his music there, music which I adored as a boy – his harpsichord pieces still feel like sun-warmed water trickling across my skin.

What was the naughtiest thing you ever did at school?
I nailed another pupil's desk shut. He was a bully who threatened other children so I didn't feel guilty (well, only a little).

Some questions from Secondary School students

How did you get started?
I was bored and tried to find a way not to be. Writing was my way and I learnt to write by reading others. It is always more important to listen than to talk.

Who inspired you when you were getting started?
I read the French poet, Rimbaud, and was amazed by his lines: 'One evening I seated Beauty on my knees. And I found her bitter. And I cursed her' [from 'A Season in Hell' translated by Louise Varese].

What advice would you give to an aspiring writer?
To read and to travel widely; both activities make you aware that there are many ways of viewing yourself, the world, and whatever's beyond the world.

Is it difficult to make a living writing in New Zealand?
Yes, so I don't try; instead I make a living by executing firework displays. Instead of using a pen on paper I write with light on the night sky.

What were you like as a teenager?
Because I was frightened that I knew nothing I behaved as if I knew everything. I was even more arrogant and smug than the elders I despised. My adult life has been about falling hard in order to get up again, humbled but strengthened. I think that the process of making a poem is not so different from this.
MEDIA LINKS AND CLIPS