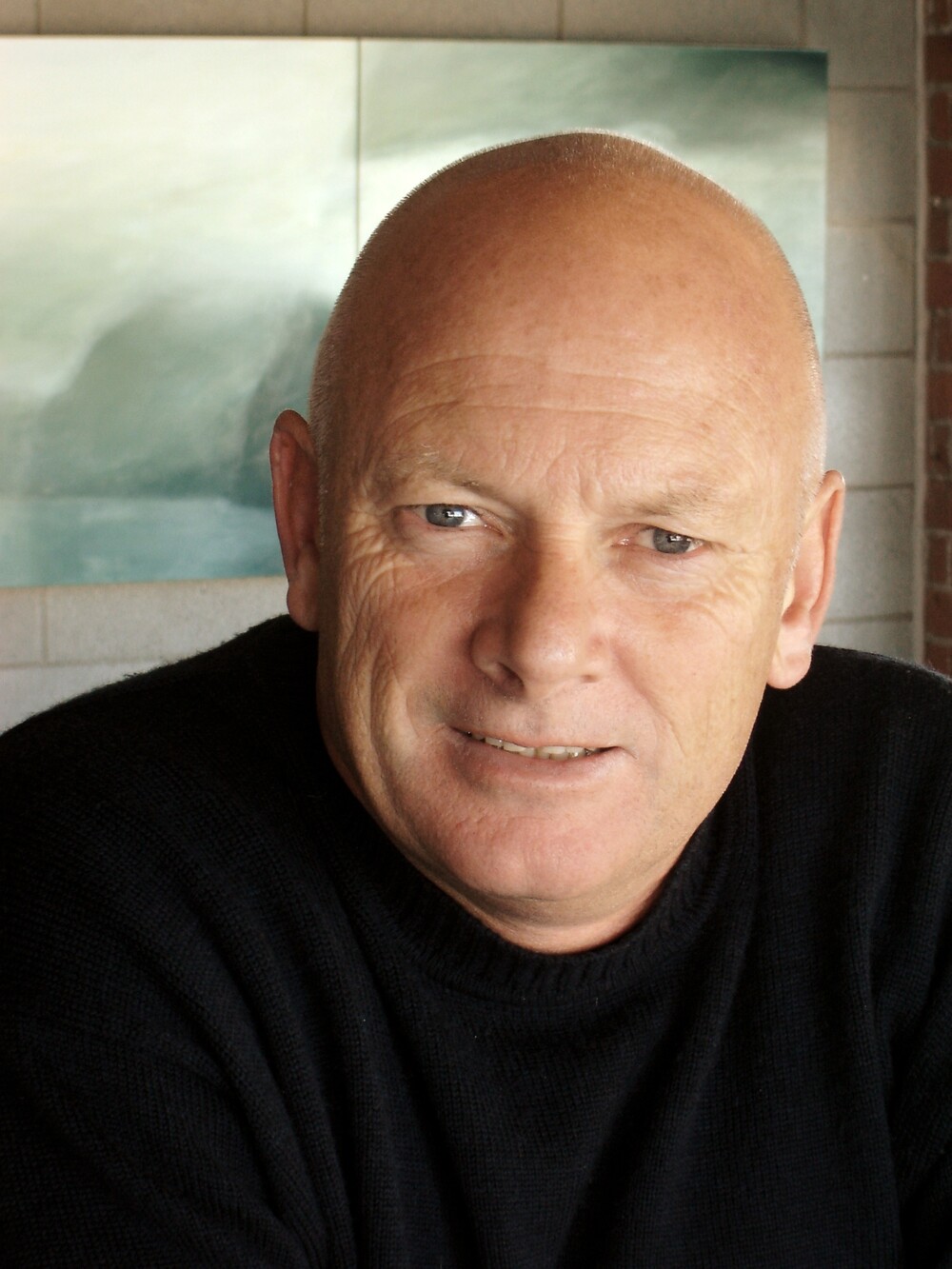 Writer's File
Lloyd Jones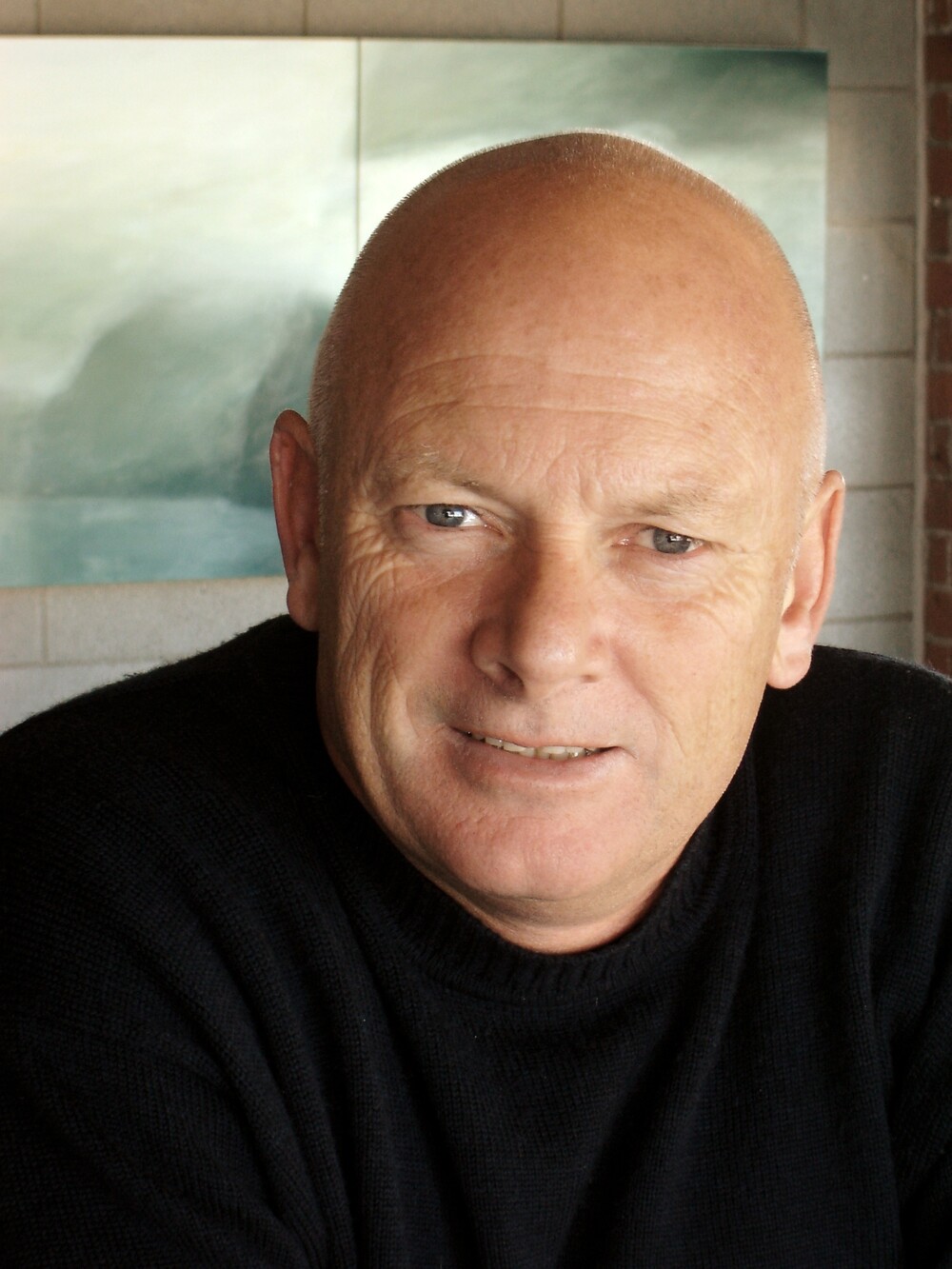 In brief
Lloyd Jones is an award-winning fiction writer. His first collection of short stories was published in 1991, and he has also written books for children. His bestselling novel Mister Pip won several illustrious prizes and awards including the 2007 Commonwealth Writers' Prize Best Book Award and the 2007 Montana Medal for fiction. It was also shortlisted for the 2007 Man Booker Prize. He has written numerous novels, and has worked as a journalist and consultant. Jones' writing is known to subvert the norms of fiction, and his narratives are challenging, original, and in some cases controversial.
FROM THE OXFORD COMPANION TO NEW ZEALAND LITERATURE
Jones, Lloyd (1955– ), is a fiction writer drawn to a sympathetic portrayal of ordinary middle-class life, a suburban realist who simultaneously challenges realism, subverts fictional norms, defies categories and writes narratives which are challenging, original and in some cases controversial.

He was born in Lower Hutt, which has remained a frequent setting and subject, and graduated from Victoria University, then working as a journalist and consultant, but always as a committed writer. He has continued to live in the Hutt Valley or Eastbourne, apart from several periods in USA and in 1988 as the Katherine Mansfield Memorial Fellow at Menton. He has also held the Scholarship in Letters and other awards.

Gilmore's Dairy (1985) is a first novel about a young man's growing up in a small New Zealand community, distinguishing itself from that well-worn tradition by its skilful reportage and fast-paced narrative, and also by teetering unpredictably on the edge of bizarre fantasy, black comedy and parodic satire, as the dairy of the title goes through a series of eccentric transformations. Splinter (1988) is that rare creation, an interesting novel about Lower Hutt, that 'town of modest achievement'.

Its two primary narratives are the letters and reminiscences of Aurielle Moran, an early immigrant who survives desertion, solo motherhood and persistent floods, and the perplexed personal history of Nick Freear, editor of Tomorrow's Bride, an ironic occupation for a man who lives in the past while his marriage breaks up.

The feigned blindness of Aurielle in old age, the supposedly deaf-mute marriage counsellor who obliges Nick and his wife Donna to document all their shifting perceptions, the memorable passages of Nick's schoolteacher father reconstructing the 'Battle of Boulcott Farm' and postcolonially reversing its outcome, even the huge splinter which skewers Nick's ring finger from the the first chapter to the last page, all indicate that this is much more than a realist narrative.

Yet it also manages to record historical and contemporary Lower Hutt with conviction and colour, from scenes of sickening nineteenth-century racism against Chinese to inter-club softball at Naenae Park and small business deviousness in the 1980s.

Jones's short fiction collection, Swimming to Australia (1991) was shortlisted for the New Zealand Book Award in Fiction, and his stories have been anthologised in Vital Writing, the Oxford Book of New Zealand Short Stories and elsewhere.

Again, the mixture of realism with the uncommon, absurd or fantastic is striking, especially in the bizarre triptych 'Baggage', which opens with the young narrator collecting a mountain of cans tossed from passing cars on a motorway, and ends with him and a Vietnamese refugee living rough in the backyards of Grey Lynn, 'trying to create new lives for ourselves in the heart of the old one'—a tension which recurs in Jones's fiction.

The everyday is always liable to carry perplexing significance, whether in 'Broken Machinery', an extension from Splinter, or a family reconstituted after divorce adjusting to new relationships and locations in the title story, or a middle-aged couple rediscovering physical affection in a Russian bus ('The Simpsons in Russia'), or a couple confronting the complexities of their relationship in the black depths of a railway tunnel ('The Waiting Room').

Departure, distance and re-adjustment of vision are images that recur in the collection's imaginative response to New Zealand in a time of flux. Little is tidily or reliably resolved, yet the significance of individual life is affirmed with a sometimes numinous affection and detail (perhaps best in 'Who's That Dancing with My Mother?').

Two projects have reinforced this concern. In Into the Field of Play: New Zealand Writers on the Theme of Sport (1992) Jones compiled a collection of fifteen pieces of sports writing by such prominent literary and sporting authors as Owen Marshall, Brian Turner and Warwick Roger, almost unique in demonstrating the 'wider culture' of New Zealand sport as well as in the literary quality of the work it includes.

In 1994 he curated (with photographer Bruce Foster) an exhibition at the National Library that illustrated the phenomenon of the New Zealand Saturday. With historical photographs and contemporary ones by Foster, and an essay by Jones, this was published as Last Saturday (1994), again unusual in its examination of genuinely popular culture.

These preoccupations with the inner significance of the ordinary and with the nature of reality provide a helpful context for the controversial success of Biografi (1993), essentially the extraordinary quest of one ordinary man in search of another. As a drab and officious surface concealing tragic absurdities and uncertainties, Jones's Albania has much in common with his Lower Hutt, as the narrative itself more than once implies.

A collection of three novellas, This House Has Three Walls, was published in 1997.

RR
ADDITIONAL INFORMATION
Lloyd Jones was the 1989 recipient of the Meridian Energy Katherine Mansfield Memorial Fellowship. One of New Zealand's most long-standing and prestigious literary awards, the fellowship is offered annually to enable a New Zealand writer to work in Menton, France.

Lloyd Jones' novel Choo Woo (1998) is the disturbing story of the sexual abuse of a young girl by her stepfather, whose sinister baby talk gives the story its title.

The Book of Fame (2000) is a semi-fictional account of the 1905 All Blacks' tour of Europe. The tour was an event that shaped New Zealand's identity, and the players were accorded almost God-like status on their return. The Book of Fame is a tribute to New Zealand's first sporting celebrities, and an investigation into the curious workings of fame. The book went on to win the Deutz Medal for Fiction at the 2001 Montana New Zealand Book Awards.

Here At the End of the World We Learn to Dance was short-listed at the 2002 Montana New Zealand Book Awards. Also in 2002, the first three books in a series of twelve essays, commissioned by Jones' Four Winds Press, were published.

In 2003, Jones was awarded the $40,000 Tasmania Pacific Fiction Prize for The Book of Fame.

In May 2003, Wellington's Downstage Theatre and Bell Gully presented The Book of Fame, adapted by Carl Nixon from the novel by Lloyd Jones. Downstage director Murray Lynch says: 'The Book of Fame is not just a play for lovers of rugby but a play essentially about friendship and loyalty. I believe it is set to enter the canon of New Zealand theatre where, like the All Blacks' tour in 1905, it will form a landmark in our shared consciousness'.

Jones attended the 2003 Melbourne Writers' Festival as part of the New Zealand Book Council's Trans-Tasman Exchange.

Napoleon and the Chicken Farmer by Lloyd Jones, with illustrations by Graeme Gash (2003), is a picture book for children. Manoli is a chicken farmer, but he yearns to be different. His opportunity comes when he wins the annual Napoleon Bonaparte look-alike competition. But when Manoli refuses to give up his new identitiy, chaos ensues.

Napoleon and the Chicken Farmer won the Honour Award at the New Zealand Post Book Awards for Children and Young Adults in 2004. In the same year, it also scooped the award for Best Use of Illustration at the Spectrum Print Book Design Awards, and the Russell Clark Award for distinguished contribution to illustration at the LIANZA Children's Book Awards.

Paint Your Wife was pubilshed in 2004. Long ago when the men were away at war, Alma begins painting portraits of the women of the town 'in lieu' of payment for catching all the rats. His special favourite was Alice. Then Alice's husband comes home and shifts a hill with a wheelbarrow to improve the view and reclaim his wife. Now, decades later, drawing classes provide an escape from despair for other townspeople. Because when you draw, the only thing that matters is what lies before you.

Paint Your Wife was a commended title of the 2005 Commonwealth Writers' Prize for the South East Asia and South Pacific Region.

Everything You Need to Know About the World by Simon Eliot by Lloyd Jones (Four Winds Press, 2004) is a book for 9-14 year olds, written from the perspective of Simon Eliot. This book is Simon's compilation of all sorts of information collected from various sources and produced as the result of his own genius.
The book was a finalist in the nonfiction category of the 2005 New Zealand Post Book Awards for Children and Young Adults, and was listed as a 2005 Storylines Notable Non-Fiction Book.

Jones has also contributed 'The Thing that Distresses Me the Most' to The Best of New Zealand Fiction. Volume Three (Vintage, 2006).

Jones's prize-winning and bestselling novel, Mister Pip (Penguin) was published in 2006. Set in Bouganville during the Civil War of the early 1990s, Mister Pip is narrated by 14 year old Matilda, whose life is changed when the elderly white Mr Watts steps in as school teacher and reads the class Dicken's Great Expectations. Reviewing Mister Pip in the New Zealand Listener (Oct 7-13, 2006), Nicolas Reid commented that 'with its deadpan reporting of civil war atrocities, its quizzing of the outside world and its rueful admission that all cultural influences have their limits, Matilda's voice is the perfect vehicle for Jones's key themes. This is a brilliant narrative performance, and not half as simple as it at first appears.'

Jones won both the Commonwealth Writers' Prize Overall Best Book Award 2007, and the Commonwealth Writers' Prize for Best Book in the South East Asia and South Pacific region for Mister Pip.

The novel was also awarded the Montana Medal for Fiction and the Readers' Choice Award at that 2007 Montana New Zealand Book Awards. Judges' convenor, Dr Paul Millar believes that Mister Pip is Lloyd Jones' most significant book yet. 'It develops certain key themes from earlier novels—history's equivocal truths, the vulnerability and strength of children— into an extraordinary claim for the power for literature to define, rescue, inspire and create, even across cultural boundaries.'

Mister Pip was recognised internationally when it made the shortlist of the 2007 Man Booker Prize. In 2013 the film version, directed by New Zealander Andrew Adamson and starring Hugh Laurie, was released.

Jones was awarded the 2007 Creative New Zealand Berlin Writers' Residency.

In 2008, he was awarded the Antarctica New Zealand Arts Fellowship. The programme seeks to increase understanding of Antarctica and its international importance through the work of New Zealand's top artists.

Also in 2008, Jones was honoured as an Arts Foundation of New Zealand Laureate, a career award which aims to ensure recipients' talents are celebrated both nationally and internationally.

In the same year, he received the Prime Minister's Award for Literary Achievement in Fiction, worth $60,000.

A collection of Jones's works, titled The Man in the Shed (Penguin, 2009), includes both new and previously published works of fiction. His extraordinary stories take convential family situations and tilt them sideways, delivering memorable, beautiful meditations on family and longing.

Lloyd Jones was interviewed by Finlay Macdonald in the anthology, Words Chosen Carefully, edited by Siobhan Harvey (Cape Catley Ltd, 2010).

Lloyd Jones' novel Hand Me Down World was published by Penguin NZ in 2010, and was longlisted for the 2012 International IMPAC Dublin Literary Award.

A History of Silence (Penguin NZ), a memoir inspired by the 2011 Christchurch earthquake, was published in 2013. It was a finalist in the General Non-fiction category in the New Zealand Post Book Awards 2014.
MEDIA LINKS AND CLIPS