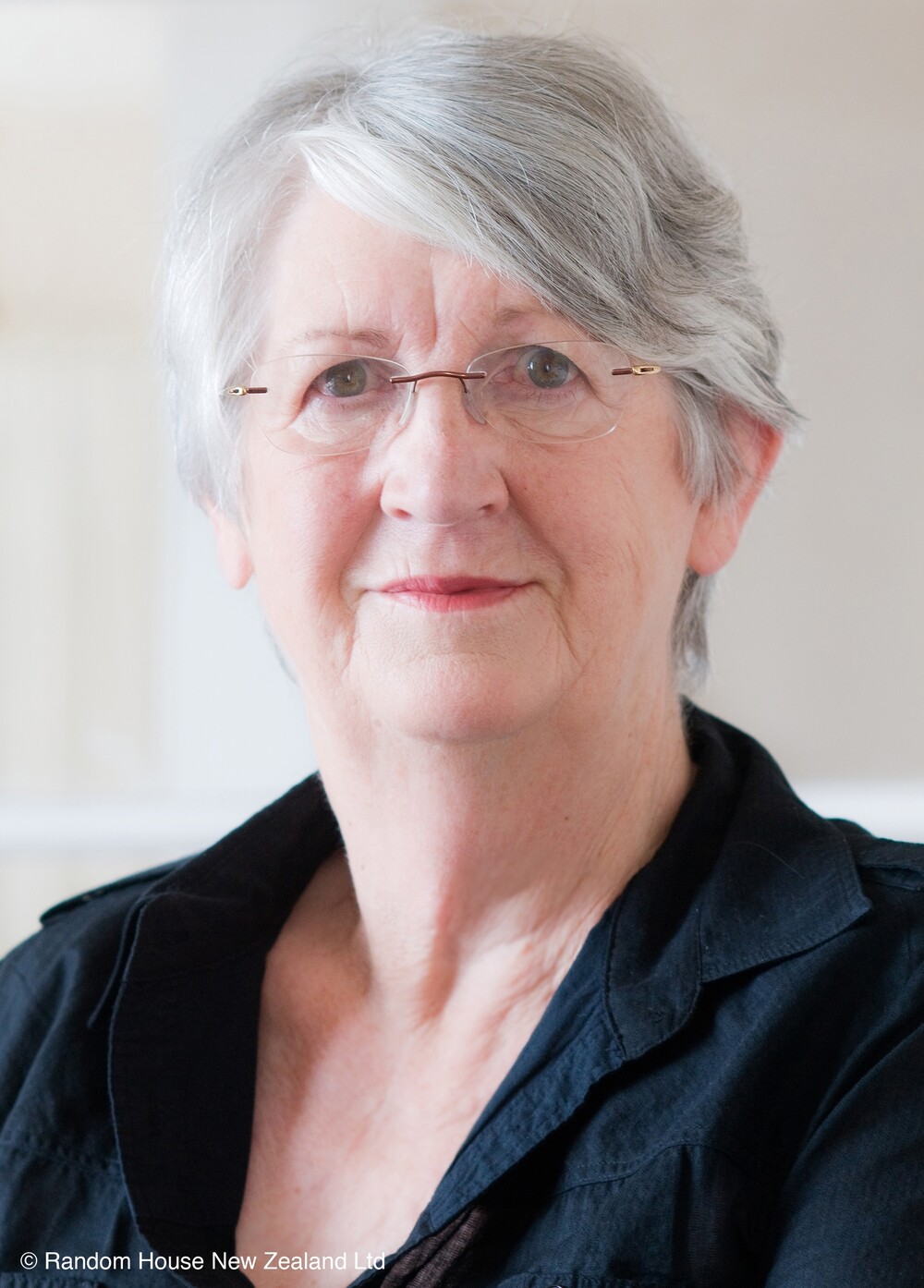 Writer's File
Fiona Kidman
Wellington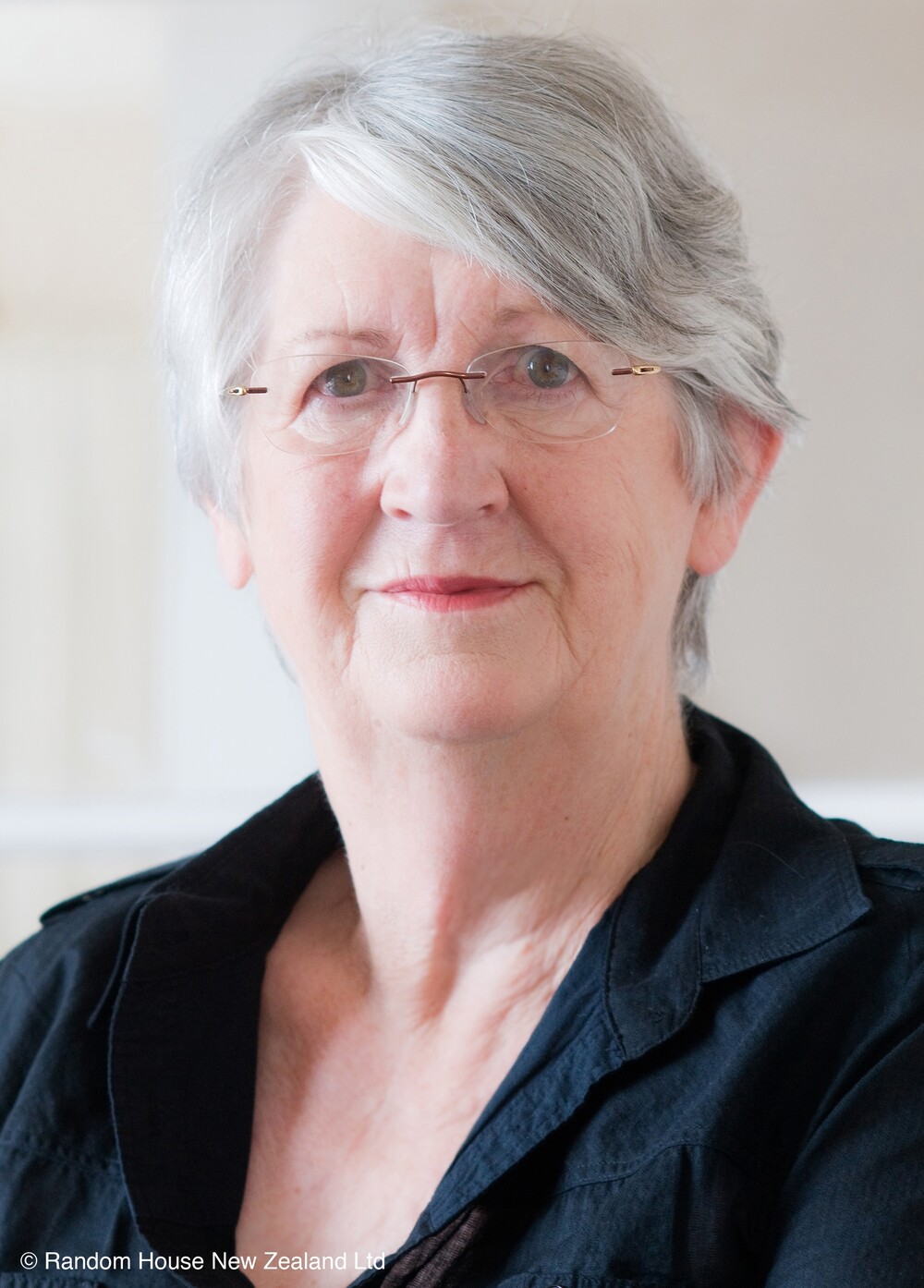 In brief
Fiona Kidman is a leading contemporary novelist, short story writer and poet. Much of her fiction is focused on how outsiders navigate their way in narrowly conformist society. She has published a large and exciting range of fiction and poetry, and has worked as a librarian, producer and critic. Kidman has won numerous awards, and she has been the recipient of fellowships, grants and other significant honours, as well as being a consistent advocate for New Zealand writers and literature. She is the President of Honour for the New Zealand Book Council, and has been awarded an OBE and a Dame Companion of the New Zealand Order of Merit for her services to literature.
FROM THE OXFORD COMPANION TO NEW ZEALAND LITERATURE
Kidman, Fiona (1940– ), is a versatile writer and one of the most popularly successful of contemporary serious novelists. Born in Hawera, she has worked as a librarian, writer, producer and critic. Her first novel, A Breed of Women (1979), is the story of an unconventional young woman's confrontations with a narrow-minded small town society characterised by the grim judgment, 'There's no way outa Ohaka, 'cept by flying young, or dying here'. Mandarin Summer (1981) has a more exotic setting—the subtropical north of the North Island—and a more exotic cast—the 'China Set', colonial expatriates, whose Gothic family relationships are seen through the eyes of a young girl, Emily, whose parents work for the family as housekeeper and handyman. Paddy's Puzzle (1983, issued in USA under the title In a Clear Light, 1985), is set in Hamilton during the Depression and Auckland during World War 2. It tells the story of Clara, her childhood and adolescence, and her attempt to escape from the confinement of her upbringing. The Book of Secrets (1987) is based on a historical account of Norman McLeod, a Scottish preacher who led a band of immigrants to Nova Scotia and subsequently Waipu in the Bay of Islands. It focuses on three generations of women, and deals with issues of transgression and nonconformity within a moralistic culture. True Stars (1990) is unusual in Kidman's oeuvre in its specifically political slant, being an uncompromising critique of new right economics and the changes that New Zealand society underwent in the 1980s. Ricochet Baby (1996) is an examination of the effects of post-natal depression on an individual and a family.

Kidman has published three short story collections: The Foreign Woman (1993); Mrs Dixon and Friends (1982); and Unsuitable Friends (1988); and four collections of poetry: Honey and Bitters (1975); On the Tightrope (1978); Going to the Chathams: Poems 1977–84 (1985); and Wakeful Nights: Poems Selected and New (1991).

Her writing is concerned with the effects of suburban and provincial lower middle-class life, its morals and its hypocrisies. Her style is realist, often filtered through the consciousness of the main (usually female) character. Many of her novels and short stories involve outsiders in a narrowly conformist society. This outsider status is often dramatised by sexual transgression and punishment. Kidman writes, 'As a writer I don't believe I am wholly responsible for the choices my characters make; they are lodged somewhere in my psyche, in my personal histories.' Her poetry tends to be descriptive, autobiographical and confessional, with a strong undercurrent of feminist self-discovery and fulfilment.

Kidman's non-fiction works include Gone North (with photographer Jane Ussher, 1984), and Wellington (with Grant Sheehan, 1989). Palm Prints (1994) represents a range of her non-fiction— autobiographical pieces, speeches, literary journalism dating from 1969. She has written a radio play, Search for Sister Blue (published 1975), and a semi-documentary radio series, 'Fire of the North' (1972).

Kidman is a powerful advocate for writers and literature. She has been active in several national organisations concerning literature. She was the national president of PEN from 1981 to 1983. She has been involved in the New Zealand Book Council since its inception in 1972, being its first secretary, and president from 1992 to 1995. She writes of the council as 'a concept which held such a profound vision for books in our lives'. She has played an active part in book festivals such as the Women's Book Week, and the Writers and Readers Week of the New Zealand International Festival of the Arts. She was involved in the United Women's Conventions in the 1970s, and was particularly influenced by 1975 International Women's Year. She writes, 'No story of the last two decades of women's writing in this country is complete without recounting the events of that year.'

She has won a number of awards and scholarships: the Ngaio Marsh Award for Television Writing (1971), the 1988 New Zealand Book Award for Fiction for The Book of Secrets, and the Literary Fund Award for Achievement. She has been awarded the Scholarship in Letters on a number of occasions. In 1988 she was the Victoria University writing fellow and was awarded the OBE, and in 1998 was made a Dame Companion of the New Zealand Order of Merit for services to literature.

JS

ADDITIONAL INFORMATION
Fiona Kidman's The Book of Secrets won the 1988 New Zealand Book Award for Fiction. She received the A.W. Reed Lifetime Achievement Award at the 2001 Montana New Zealand Book Awards.

She has published several further collections of short stories since her entry in the Oxford Companion was published: The House Within (1997), a collection of linked stories; The Best of Fiona Kidman's Short Stories (1998), and A Needle in the Heart (2002). A Needle in the Heart is a collection of six stories linked by a central issue in the lives of the main characters. They are generally stories about country women, whose children have grown up and moved away to the cities, while they have remained surrounded by tight communities and an enfolding countryside.

She also edited New Zealand Love Stories: An Oxford Anthology (2000), and The Best New Zealand Fiction Volume 1 (Random House, 2004), Volume 2 (2005) and Volume 3 (2006).

The novel Songs from the Violet Cafe was published in 2003: a woman rows across a lake with a small part-Asian child. The woman is Violet Trench, who in future years will run the Violet Cafe with an iron will. Those who work for Violet Trench come from a diverse range of backgrounds, but none ever forget the flavour of the summer working at the Violet Cafe - the surprising allure of the truffle that infused the cafe's food.

'Songs from the Violet Cafe is a fine book beautifully written. From the "uneasy earth" of Rotorua to the "immense bright terrifying landscape" of Cambodia, the novel's settings are vivid and adroit. It contains much potential sensation - domestic violence, illicit sexual connections, deaths and disappearances, and the desolation and venality of a country at war - but there's also a wry humour, every intense emotion and extreme event filitered through Kidman's cool precise prose.' Dominion Post

Kidman's novel The Captive Wife (Random House, 2005) is a fictionalised account of actual events: the kidnapping by Taranaki Maori and subsequent violent rescue of Betty Guard and her two children in 1834. As well as telling a story of love and the quest for freedom in the pioneering age, The Captive Wife reflects the social and sexual politics of early New Zealand. The novel was a fiction category runner-up and jointly received the Readers' Choice Award with Maurice Gee at the 2006 Montana New Zealand Book Awards.

Siobhan Harvey wrote of The Captive Wife in the New Zealand Herald: 'A clever beautifully written novel, The Captive Wife reminds us what an intelligent and skilful writer Kidman is…..Fiona Kidman: the words have come to mean terrific fiction underpinned by a sound female conscience. If The Captive Wife is anything to go by, Kidman's luminous literary standing is assured for many years to come.'

In 2003, she travelled to the Brisbane Writers' Festival as part of the New Zealand Book Council's Trans-Tasman Exchange, and took part in the Book Council's WOW (Writers on Wheels) in the City tour of Auckland. In 2006, the Meridian Energy Katherine Mansfield Memorial Fellowship took her to Menton, France.

Kidman was the 2008 Creative New Zealand Michael King Fellow. She was also the New Zealand Society of Authors (PEN NZ Centre) President of Honour 2008/2009, and is the President of Honour of the New Zealand Book Council.

In 2008, Kidman published the first volume of her memoirs, At the End of Darwin Road (Vintage).

'She moves beyond family history to share reflections on 45 years as a modern woman writer, stating that: "What I have to tell is largely a personal narrative about how I came to inhabit a fictional world." This is like the autobiography of Mansfield that we do not have . . . Kidman also celebrates the significance of her very special partner (Ian Kidman), gives bracing insights into adopting children and acknowledges female role models.' Bruce Harding, The Press, Christchurch

The second volume of memoir, Beside the Dark Pool, was published in June 2009.

Kidman's most recent work is Where Your Left Hand Rests, published in 2010 by Random House. From imagining her Irish grandmothers' arrival in New Zealand, to wearing Katherine Mansfield's shawl, to time spent in Greece and in her garden, the poems in Kidman's new collection are by turns tender and funny, candid and brave, and bear all the hallmarks of her writing: acute observation, a telling eye for detail, a wry humour and great empathy.

Also in 2010, Kidman's sculpture on the Wellington Writers' Walk was unveiled on the Wellington waterfront.

The Trouble With Fire was published by Random House in 2010. A collection of long short stories that interrogate the intensity of human emotion, The Trouble With Fire tells tales that span centuries, from the colonial era to the present. Andrew McNulty said of the collection: "Whether raging, dying or smouldering away ominously, the fires of passion, anger and desire represent the inner lives of a diverse range of characters, while the vibrant colours, smells and sinuous movement of flame provide a beautifully sensual backdrop across the collection" (NZ Listener).

Kidman was the recipient of the 2011 Prime Minister's Award for Literary Achievement, in the Fiction section.

In its award season, The Trouble With Fire was shortlisted for the Fiction section of the 2012 New Zealand Post Book Awards. It was also shortlisted for the Frank O'Connor International Short Story Prize.

2013 saw the publication of Kidman's novel The Infinite Air, a fictionalization of legendary female aviator Jean Batten's life. Veined through with mystery, family tensions, and the lure of fame, the novel presents the life of the daring flyer with intensity and tenderness. The Infinite Air was reviewed by David Hill of the NZ Listener: "Batten's character drives the story, and Kidman takes us into and through her complex, often agonised but unstoppable psyche".

In 2015, Kidman's short story The Road to Lost Places was included in Lonely Planet's Better than Fiction 2: True Adventures from 30 Great Fiction Writers.

Kidman's latest collection of short stories, titled The Change in the Light, was published in March 2016.


Last updated March 2016.

MEDIA LINKS AND CLIPS