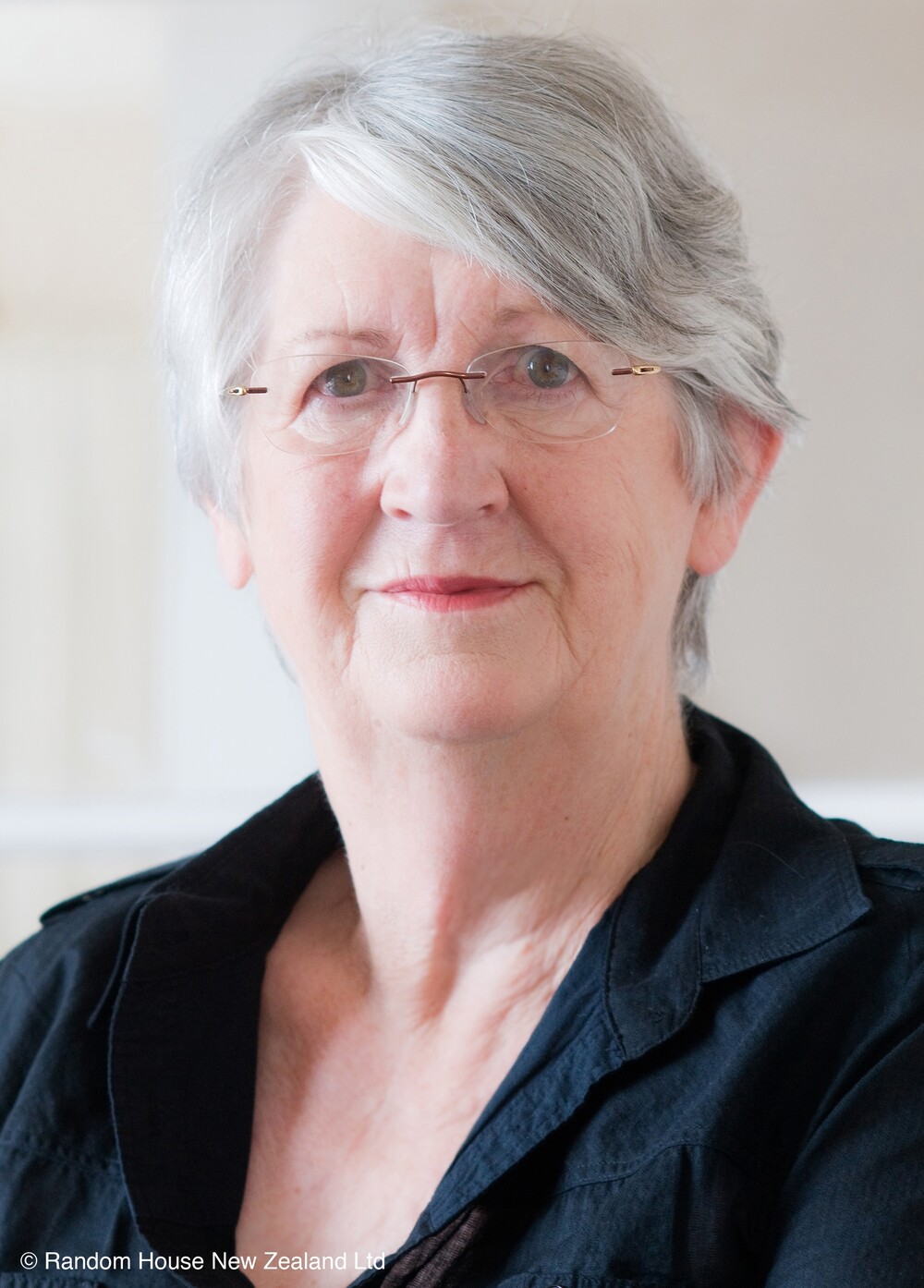 Writer's File
Fiona Kidman
Wellington - Te Whanganui-a-Tara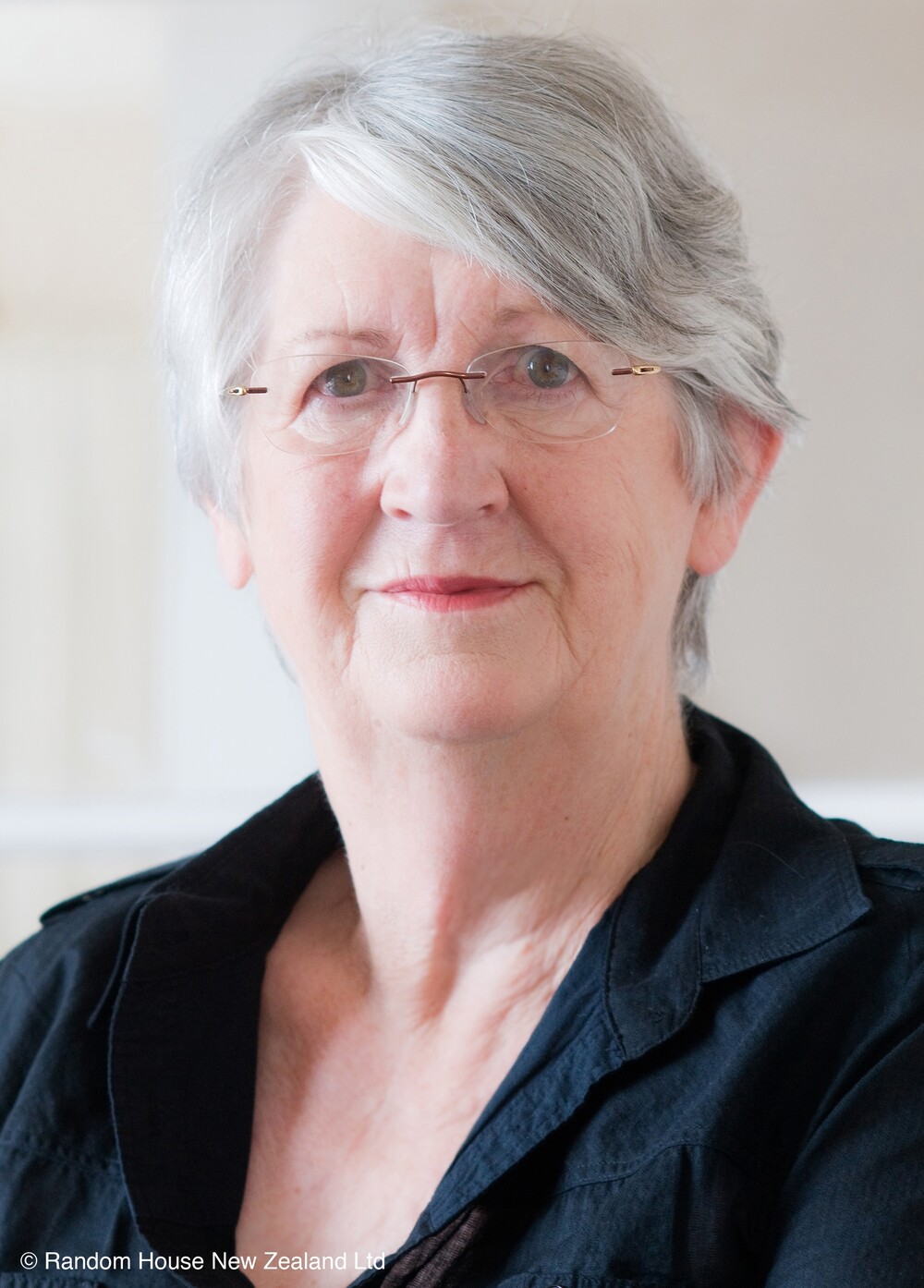 In brief
Fiona Kidman is a leading contemporary novelist, short story writer and poet. Much of her fiction is focused on how outsiders navigate their way in narrowly conformist society. She has published a large and exciting range of fiction and poetry, and has worked as a librarian, producer and critic. Kidman has won numerous awards, and she has been the recipient of fellowships, grants and other significant honours, as well as being a consistent advocate for New Zealand writers and literature. She was awarded an OBE and a Dame Companion of the New Zealand Order of Merit for her services to literature. In May 2019 at the Ockham New Zealand Book Awards, Kidman won the Acorn Foundation Fiction Prize for her novel This Mortal Boy.
ABOUT THE AUTHOR
Kidman, Fiona (1940– ) was born in Hawera. She lived in numerous small towns throughout her childhood and adolescence. From 1956 until 1970 she lived in Rotorua where she met her husband Ian Kidman, while working as a librarian. They and their two children moved to Wellington in 1970, where they have since lived, in a house overlooking Cook Strait. In Wellington she has worked as worked as a writer, radio producer and screenwriter.

NOVELS
Kidman's first novel was A Breed of Women (1979), a story about change in women's lives during the 1970s. Mandarin Summer (1981) was set in the Far North amongst colonial expatriates. Paddy's Puzzle (1983, issued in USA under the title In a Clear Light, 1985), is set in Hamilton during the Depression and Auckland during World War 2. Her novel The Book of Secrets (1987) is based on a historical account of Norman McLeod, a Scottish preacher who led a band of immigrants to Nova Scotia and subsequently Waipu. The novel won the Fiction Prize in the 1988 New Zealand Book Awards and has been continuously in print ever since. It was followed by True Stars (1990), both a crime story and a critique of new right economics and changes that New Zealand society underwent in the 1980s. Ricochet Baby (1996) is an examination of the effects of post-natal depression on an individual and a family.
Songs from the Violet Cafe (2003) 'is a fine book beautifully written. From the "uneasy earth" of Rotorua to the "immense bright terrifying landscape" of Cambodia, the novel's settings are vivid and adroit. It contains much potential sensation - domestic violence, illicit sexual connections, deaths and disappearances, and the desolation and venality of a country at war - but there's also a wry humour, every intense emotion and extreme event filtered through Kidman's cool precise prose.' - Dominion Post.
The Captive Wife (2005) is a fictionalised account of actual events: the kidnapping by Taranaki Māori and subsequent violent rescue of Betty Guard and her two children in 1834. As well as telling a story of love and the quest for freedom in the pioneering age, The Captive Wife reflects the social and sexual politics of early New Zealand. The novel was a fiction category runner-up and jointly received the Readers' Choice Award with Maurice Gee at the 2006 New Zealand Book Awards.
Siobhan Harvey wrote of The Captive Wife in the New Zealand Herald: 'A clever, beautifully written novel, The Captive Wife reminds us what an intelligent and skillful writer Kidman is…..Fiona Kidman: the words have come to mean terrific fiction underpinned by a sound female conscience. If The Captive Wife is anything to go by, Kidman's luminous literary standing is assured for many years to come.'
The Infinite Air (2013) is a fictionalisation of legendary female aviator Jean Batten's life. Veined through with mystery, family tensions, and the lure of fame, the novel presents the life of the daring flyer with intensity and tenderness. The Infinite Air was reviewed by David Hill in the NZ Listener: "Batten's character drives the story, and Kidman takes us into and through her complex, often agonised but unstoppable psyche."
All Day At the Movies (2016) is described by poet and reviewer Siobhan Harvey as a 'bold, meaty work. At heart, it's the narrative of one family, headed by matriarch Irene Sandle, told across 55 years of social and cultural history. A novel of 14 chapters, it's also clearly a collection of 14 interconnected stories. Each offers a narrative linked to a family member...Kidman's plotting of women's lives and experiences in All Day at the Movies– and her wider oeuvre – is emotionally and intellectually enriching, especially given New Zealand's close connection to the history of female emancipation. Unwed mothers; adoption; war; financial independence for women; interracial marriage: Kidman weaves changing social and political attitudes to all into her tenth novel.'
This Mortal Boy (Penguin, 2018) tells the story of Albert Black, known as the 'jukebox killer', who was only twenty when he was convicted of murdering another young man in a fight at a milk bar in Auckland on 26 July 1955. His crime fuelled growing moral panic about teenagers, and he was to hang less than five months later, the second-to-last person to be executed in New Zealand.
Writing for the NZ Listener, Craig Sisterson said: "Kidman doesn't just take readers into the courtroom or the viewpoints of main players - killer and victim, lawyers and judge - but goes broader and deeper. We get a holistic view of a life summarised by history as a single violent act... This is a tale about violent acts that is infused with humanity and compassion. And although it may be set more than half a century ago, there's a lot here that seems relevant to our modern times."
This book was named winner of the 2019 Ockham New Zealand Book Awards Acorn Foundation Fiction Prize, the NZ Booklovers Award and the NZSA Heritage Book Award for Fiction.
SHORT STORY COLLECTIONS
The Foreign Woman (1993); Mrs Dixon and Friends (1982); Unsuitable Friends (1988); The House Within (1997), a collection of linked stories; The Best of Fiona Kidman's Short Stories (1998); A Needle in the Heart (2002), The Trouble with Fire (2011).
In its award season, The Trouble With Fire was shortlisted for the Fiction section of the 2012 New Zealand Book Awards. It was also shortlisted for the Frank O'Connor International Short Story Prize.
In 2020, a collection of Kidman's short stories exploring love and longing, All the Way to Summer, was published by Penguin. Kidman has honed the knack of not only crafting words with consummate skill but with the addition of that elusive thing called love.
Jill Nicholas writes 'All the Way to Summer powerfully encapsulates love in all its forms. Not the soppy sentimental kind that is romance writing at its worst, but the deep-felt love that springs from her acute powers of observation, a tight-knit family and enduring friendships. . . . Kidman simply tells it as it is.'
POETRY COLLECTIONS
Honey and Bitters (1975); On the Tightrope (1978); Going to the Chathams: Poems 1977–84 (1985); Wakeful Nights: Poems Selected and New (1991), Where Your Left Hand Rests (2010); This Change in the Light (2016).

NON FICTION WORKS
Kidman's non-fiction works include Gone North (with photographer Jane Ussher, 1984), and Wellington (with Grant Sheehan, 1989). Palm Prints (1994) represents a range of her non-fiction— autobiographical pieces, speeches, literary journalism dating from 1969.
In 2008, Kidman published the first volume of her memoirs, At the End of Darwin Road. 'She moves beyond family history to share reflections on 45 years as a modern woman writer, stating that: "What I have to tell is largely a personal narrative about how I came to inhabit a fictional world." This is like the autobiography of Mansfield that we do not have . . . Kidman also celebrates the significance of her very special partner (Ian Kidman), gives bracing insights into adopting children and acknowledges female role models.' Bruce Harding, The Press, Christchurch.
The second volume of memoir, Beside the Dark Pool, was published in June 2009.
In 2015, Kidman's short story The Road to Lost Places was included in Lonely Planet's Better than Fiction 2: True Adventures from 30 Great Fiction Writers.
In 2022, Kidman's memoir So far, for now was published by Penguin. Reviewing it for Kete Books,Caroline Barronwrites 'Kidman records what many of us intuit about our lives: that there are patterns; that we rest our eyes on what is important or what we want the world to see. She does not go easy on herself or others—far from it. She uses her immense EQ and the ability to peer at situations and people with empathy and a critical eye to form her own conclusions...'
OTHER WORKS
Kidman edited New Zealand Love Stories: An Oxford Anthology (2000), and The Best New Zealand Fiction Volume 1 (2004), Volume 2 (2005) and Volume 3 (2006).
Kidman has also written a radio play, Search for Sister Blue (published 1975), and a semi-documentary radio series, Fire of the North (1972).

AWARDS, HONOURS AND RESIDENCIES
Kidman was awarded an Officer, Order of the British Empire for services to literature in 1988, and a Dame Companion New Zealand Order of Merit for services to literature in 1998.
She was the national president of PEN from 1981 to 1983. She has been involved with Read NZ Te Pou Muramura since its inception as the New Zealand Book Council in 1972, being its first secretary, and president from 1992 to 1995. In her early years with the Council, she founded various programmes, most notably, Writers in Schools. In the 1990s, she founded Words on Wheels (in collaboration with Chris Pugsley).
Kidman received the A.W. Reed Lifetime Achievement Award at the 2001 Montana New Zealand Book Awards (now known as the Ockham New Zealand Book Awards). And the 2006 Meridian Energy Katherine Mansfield Memorial Fellowship (now known as the Katherine Mansfield Menton Fellowship).
She was the 2008 Creative New Zealand Michael King Fellow, and the New Zealand Society of Authors (PEN NZ Centre) President of Honour 2008/2009.
Kidman was the recipient of the 2011 Prime Minister's Award for Literary Achievement in Fiction. From 2001 to 2016 she was a founding trustee of the Randell Cottage Writers' Trust and is now a Trustee Emerita.
Dame Fiona Kidman is the 2017 Honoured New Zealand Writer.
In 2019, Kidman won the Ockham New Zealand Book Awards Acorn Foundation Fiction Prize for This Mortal Boy, which recreates the events leading to the real-life hanging of "jukebox killer" Paddy Black at Mt Eden prison in 1955.
MEDIA LINKS