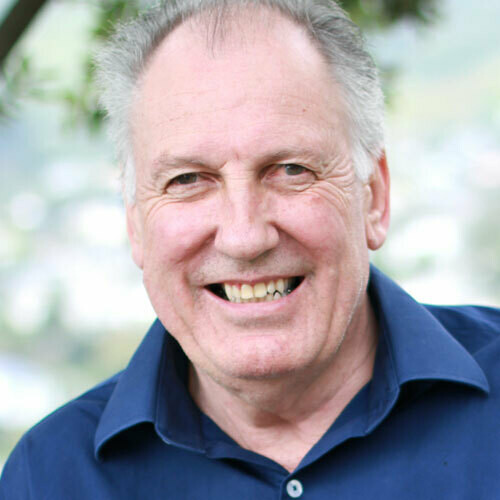 Writer's File
Gary McCormick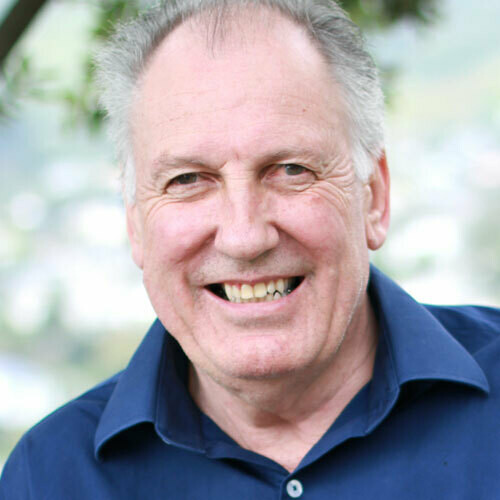 In brief
Gary McCormick is a poet and entertainer, known for performing his poetry, and collaborating with fellow poet Sam Hunt. His poems are characterised by 'lyricism and confessional drama,' qualities which compliment the energy and intimacy of live performance. With Sam Hunt, he participated in their 'Roaring Forties' tour of 1995, which attracted sell-out audiences. McCormick has also worked as an MC, comedian and television personality.
FROM THE OXFORD COMPANION TO NEW ZEALAND LITERATURE
McCormick, Gary (1951– ), is a poet, entertainer and television performer whose street readings and collaborations with Sam Hunt have done much to popularise poetry in performance and give poetry life outside the classroom. Born in Upper Hutt and educated at Titahi Bay, Mana College and (briefly) Victoria University, he began writing poetry in 1968. His published volumes are Gypsies (with Jon Benson, 1974), Naked and Nameless (1976), Poems for the Red Engine (1978), Poems by Request (1979), Scarlet Letters (1980), Zephyr (1982) and Lost at Sea (1995). He also wrote Performance—A Guide to the Performing Arts in New Zealand for the Department of Internal Affairs (1979) and the satiric 'secret diary of Jacques Chirac', Honey, I blew up the atoll (with Scott Wilson, 1995).

McCormick's poems reveal more emotional anxiety than the irreverent and compulsively ludic public persona. Brian Turner called those in his latest volume 'fraught, distraught, tender, now and then a bit sentimental'. A deft sense of locality and ordinary New Zealand life is characteristic, with particular empathy with the sea, its shores and weather, which the poet attributes to his experience as a surfer. The poems' lyricism and confessional drama complemented Sam Hunt's incantatory balladic resonance in their many pub readings together in the 1970s, a partnership which they renewed, with the greater promotional savvy of middle age, in their successful 'Roaring Forties' tour of 1995. This attracted sell-out audiences and produced spin-offs of a glossy illustrated souvenir book, a TV documentary and new volumes of poetry by both.

McCormick's roguish satiric patter at readings led to work as MC with rock bands and festivals, developing through public debating (with Tom Scott and others), solo comedy and after-dinner speaking to national fame as television frontman, personality and performer in commercials.