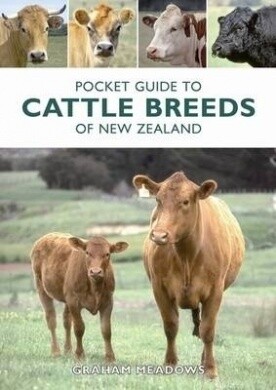 Writer's File
Graham Meadows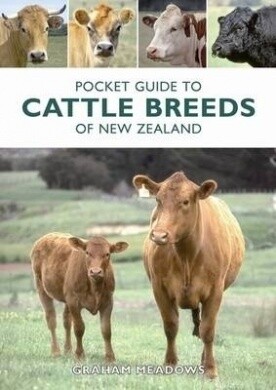 In brief
Graham Meadows is an author, photographer and veterinary surgeon. He has published a wide range of books, most of which are non-fiction educational books for children. His subject matter centers on animals and the people who care for them. His titles for adults include the more prosaic Sheep Breeds of New Zealand (1997), and several practical guides to the care of domestic animals. The animals focused on in his series Animals are not like us are horses, cats, dogs, and pigs.

ABOUT THE AUTHOR
Meadows
, Graham (1934 - ) is a veterinary surgeon, author and photographer who specialises in photographing animals. He has a photo-library of over 50,000 images, including over 35,000 images of animals. Born in England, Meadows moved to New Zealand in 1967.
Meadows has published over ninety titles, many of them non-fiction educational books for children. His subject matter covers all things animal, from
The Underwater Zoo
(1988) to
Pets and Other Creatures
(2000). Titles for adults include the more prosaic
Sheep Breeds of New Zealand
(1997), and several practical guides to the care of domestic animals. He has published one fiction book for adults,
A Seal on the Motorway
(1983), about a seal of the aquatic - rather than ashphalt - kind. His fiction title for children is
The Adventures of Granny Gatman
(1999).
Graham Meadows is a past editor of the
New Zealand Veterinary Journal
and the
IVS Guide to Animal Nutritions
. His books for adults and children show an ongoing commitment to presenting information about the animal world in a clear, uncluttered and accessible format.
The Animals are not like us series for three- seven year olds includes books on Horses, Cats, Dogs, Pigs. They are available in both Maori and English.
WRITERS IN SCHOOLS INFORMATION
KAPAI : Kids' Authors Pictures and Information
Children's questions for Graham Meadows
Where do you live?
I live at Highmead, a 4.5 hectare (11 acre) block of land about 40km northwest of Auckland, in a rural area called Woodhill. Almost half of the property is covered in mature native bush, with many trees that are several hundred years old. I have developed about half a hectare (1 acre) into gardens, with a very large pond containing water lilies and more than one hundred goldfish. The rest of the property is fenced into paddocks. There is also a large barn containing stables, a hay shed, and my indoor photographic studio.
Do you have any pets?
My wife and I currently have one cat, seven donkeys and one horse. Over the years we have also had two dogs and six other cats, but sadly these are now dead.
I am an animal photographer as well as an author. I call my property a 'living studio', because I have planted thousands of plants to attract the wildlife that I want to photograph. Examples are swan plants and tree dahlias to attract Monarch butterflies, which now over-winter here. The native bush and garden areas are home for many different animals. Thirty-six different species of bird are either resident, or are regular visitors. Living here are hundreds of different insects, spiders, and other invertebrates. No insecticide sprays are used in the garden or bush. Aphids eat the roses, and birds such as silvereyes come along and eat the aphids. It's called balance of nature, and we still get beautiful rose blooms.
Where do you get your ideas?
I get ideas for books from my knowledge of animals (I am a qualified vet) and people, and from watching their behaviour. When I see an animal or person doing something interesting, I try to work out how I could write a book about the subject. To write books about people, I think about the jobs that they do, and find out how they do them.
What's the best thing about being an author?
The best thing about being an author is the knowledge that there are millions of children in different countries of the world who have read, or will read, my books. I know that through my writing I can encourage many of them to care about animals, and to help in the conservation of our environment.
I really enjoy it when I get letters from children. I once got a bundle of thirty letters from a class of primary children in an American school. What was even better, they all liked my writing!
I also enjoy being an author and photographer because it gives me the chance to travel, both throughout New Zealand and overseas. I have visited twenty-six countries so far. The more I travel, the more ideas I get for books. I haven't had a proper 'holiday' since 1985, when I went to Japan. Since then, whenever I travel it is always to go somewhere special to take photographs for books that I am writing. For example I have photographed cattle in Scotland, cats and dogs in England, old buildings in Germany and humpback whales off the coast of Australia. I suppose many people would say that such travels are a holiday, but they can also be hard work!

How did I become a photographer?
I became a photographer because the publishers of my first few books wanted me to illustrate them with photographs. So I bought myself a good camera and taught myself photography. I did this by reading articles (theory), and taking hundreds of photographs (practice). A lot of my early photographs were rubbish, but over the years I got better and better.
I used to take all my photographs on slide film, and I keep the best of those pictures safely in filing cabinets in my office. I now take most of my pictures using a digital camera, and those images are stored in a computer. I have more than 50,000 pictures. People can buy my pictures to use in books, or for advertisements. They have also been used on cans of pet food, and on postage stamps. About half of my income comes from selling pictures, and the rest from writing books.
Is it easy to make a living as a writer?
For most authors, the answer is no. There aren't many who can make a full-time living from it. But there are quite a lot who earn money from writing while they also have a full-time or part-time job.
To be most successful as a writer you must be good enough for your books to be published overseas as well as in New Zealand. There are just over 3 million people in New Zealand. Compare this to about 17 million in Australia, about 60 million in England and about 250 million in America. Many of my books are sold in Australia and America, and some in England. Many have been translated into Spanish, and some into Swedish, Norwegian and other languages. It is these overseas sales that have been the secret of my success.
What advice would I give to an aspiring young writer?
1. Read what successful authors have written. Ask yourself what you like or dislike about their work. Try to identify the secret of their success.
2. Get writing. Write down your thoughts and feelings about different things, such as what happened at school, or what somebody did. Keep a diary, if you like. By doing this you are practicing the art of writing, even if the subjects don't end up as a story. The more you write, the better you will become at putting words together. The better the words, the better the writer.
3. Be passionate. Identify those things you feel most strongly about. Then start writing down your thoughts about them. Say how you could change things, to make them better.
4. Use your imagination. When you think of something that has happened, or could happen, ask yourself 'what if.' What if three of the children took a wrong turning while out on a school trip? What if the boat sank while the family was in it?
5. Learn and research. The internet has brought a whole world of information into your school or home. Learn to use it sensibly. Read what others have to say, and how they say it. The more facts you learn, the more you can start to let your imagination take over.
6. Write for the world. Imagine that your stories are going to be read by children in America or Britain. Make sure that what you say will interest them, as well as children in New Zealand.
7. Be patient and keep going. There's an advert for a New Zealand cheese that says 'good things take time'. The same usually applies to writing. Remember also, practice makes perfect.
MEDIA LINKS AND CLIPS
For more information and pictures visit Graham Meadow's homepage