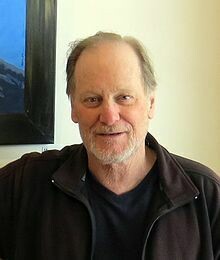 Writer's File
Peter Olds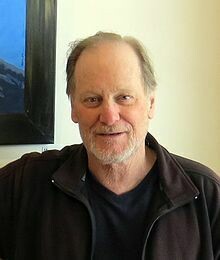 In brief
Peter Olds has published several volumes of poetry, as well as broadsheets, and his influence on younger New Zealand poets particularly in the 1970s was of considerable significance. His poems have been included in key anthologies and his own work was collated in It Was a Tuesday Morning: Selected Poems 1972-2001, which spans almost thirty years of his work. In 2005 Peter Olds was one of two recipients of the inaugural Janet Frame Literary Awards.
ABOUT THE AUTHOR
Olds, Peter (1944-) is a poet.

Peter Olds was born in Christchurch and raised in Auckland. He has travelled widely in New Zealand, worked various odd jobs, and, as a young man, spent time with James K Baxter at Jerusalem on the Wanganui River. In 1978 he was the Robert Burns Fellow at the University of Otago.

Olds first collection of poetry Lady Moss Revived was published in 1972. It was followed by V-8 Poems (1972), The Snow & Glass Window (1973) Freeway (1974), Doctors Rock (1976), Beethoven's Guitar (1980), and After Looking for Broadway (1985).

Olds has also published a number of broadsheets including Exit: 2 Poems (1971), Schizophrenic Highway (1971), The Habits You left Behind: Poems (1972).

After a silence of sixteen years Olds published Music Therapy in 2001. Writing in the NZ Listener Peter Simpson describes the collection as 'marked by enervation and fragility'.

Hamesh Wyatt in the Otago Daily Times writes about the collection, 'In verse, the reader is given a stormy magnification of one man's inner life. Olds lets us enter into his life in these haunting, twisted pieces'. He goes on to write, 'Despite the serious, dark themes, it is refreshing to find poetry that does not simply float around the room without ever touching the ground.'

In the Oxford Companion of New Zealand Literature, Nelson Wattie writes that Olds was 'considered a central figure to many younger poets in the 1970s because of his ability to incorporate rebellious detail of contemporary experience with music, drugs and the concerns and language of the street.'

In addition to writing Olds has been the subject of a number of poems including James K. Baxter's 'Letter to Peter Olds' (1972).

Olds poem 'Disjointed on Wellington Railway Station' was selected for Best New Zealand Poems 2001.

Double Jointed by Jenny Powell-Chalmers (2003) features poetry by the author with Rob Allan, Martha Morseth, John Allison, Larry Matthews, Emma Neale, John Dolan, Peter Olds, Claire Beynon, Trevor Reeves and James Norcliffe.

Oh, Baxter is Everywhere (Square One Press, Dunedin, 2003) Some Dunedin poems.

It Was a Tuesday Morning: Selected Poems 1972-2001 (Hazard Press, 2004) spans the work of almost thirty years. It showcases Olds' writing career from his iconic V-8 days in the early seventies to more recent material. Olds looks in and around himself with candour and whimsical humour.

In 2005 Peter Olds was one of two recipients of the inaugural Janet Frame Literary Awards, worth $10,000 each.

Peter Olds' latest poetry collections are Poetry Reading at Kaka Point (Steele Roberts, 2006), and In the Dragon Cafe (Kilmog Press, 2007), which features five poems, including 'Letter to Hone Tuwhare'.

In 2008 'Graffiti' was released, Number 28 in a miniseries produced by the Earl of Seacliff Art Workshop. 'Graffiti' featured twenty poems by Olds including 'Pollution on Andy Bay Road'.

Under the Dundas Street Bridge, a quirky look at life around Dunedin, and beyond was published by Steele Roberts in 2012.

You Fit The Description: The Selected Poems of Peter Olds was published by Cold Hub Press in 2014.
Sheep Truck and other poems was published by Cold Hub Press in 2022. The publisher's blurb reads "Subjects include flying, dental treatment, encountering Charles Bukowski in the Dunedin Public Library, and not wanting to get out of bed."

Peter Olds lives in Dunedin.
MEDIA LINKS AND CLIPS