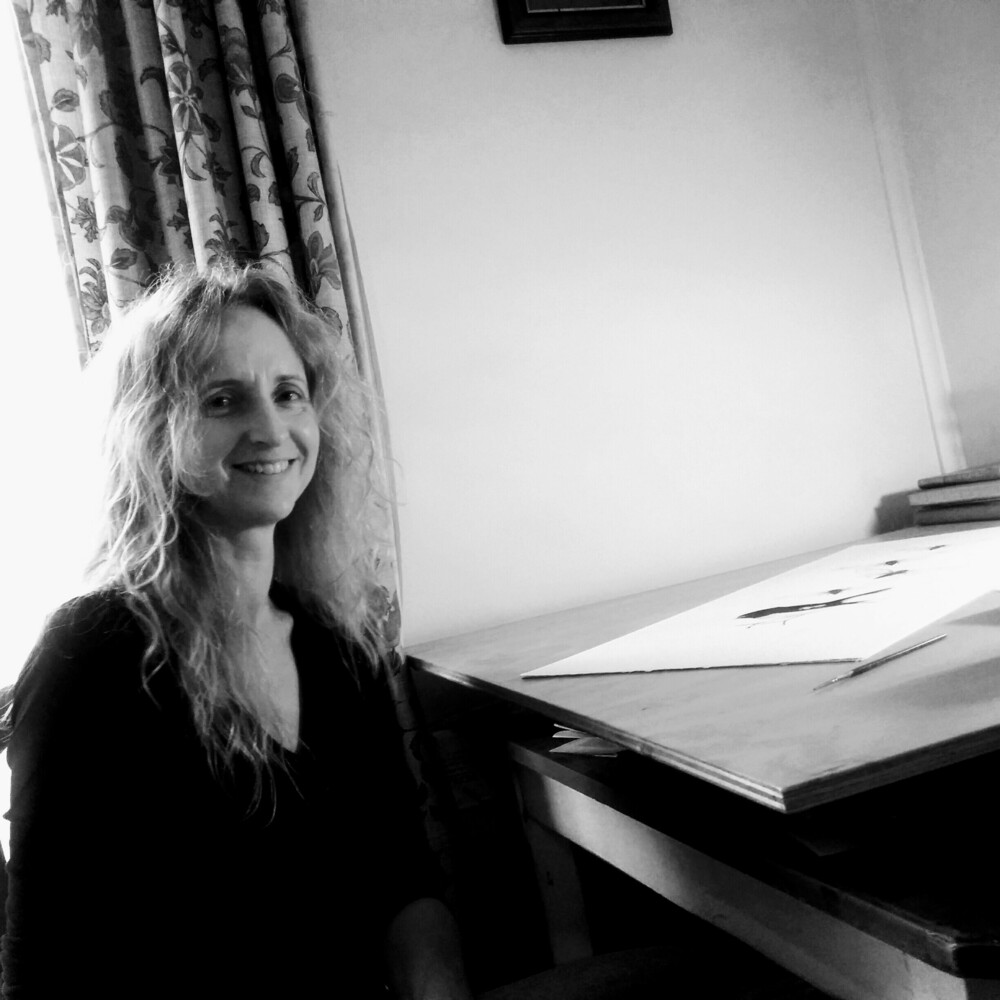 Writer's File
Helen Taylor
Canterbury - Waitaha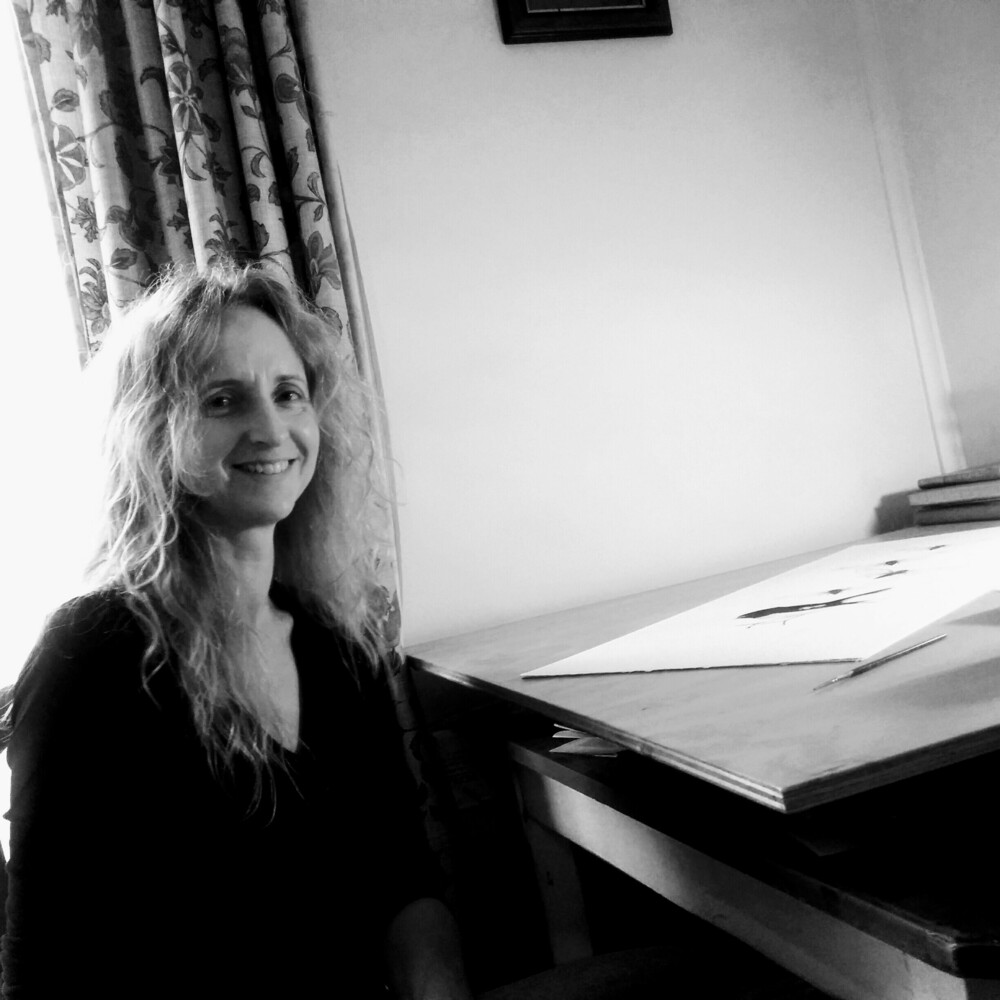 In brief
Helen Taylor is an illustrator and author of children's books. She often focuses on New Zealand flora and fauna in her illustrations. Along with writer Ben Brown, Helen Taylor won the Picture Book Award at the 2006 New Zealand Post Children's Book Awards for A Booming in the Night. The judges' praised her 'magnificent watercolours'. Helen Taylor is happy to visit schools across the country as part of the Writers in Schools programme.
ABOUT THE AUTHOR
Taylor, Helen (1968 – ) is an illustrator and author of children's books. Taylor was born in Oamaru, and graduated from Canterbury University in 1991 with a Masters in Art History. She has been a children's book illustrator since 1992, and works in collaboration with her ex-husband, writer Ben Brown. She is a mother of two.

Taylor's picture books have a focus on New Zealand nature, and she often uses watercolours in her illustrations of birds. 'Taylor's watercolours are a superb match to her husband's amusing text, making [The Penguin who wanted to fly] an exemplar of design and typography.' (Trevor Agnew, The Press, 18 November 06)

Along with Ben Brown, Helen Taylor won Best Picture Book at the 2006 New Zealand Post Book Awards for Children and Young Adults for A Booming in the Night. The judges' report said: 'Ben Brown's lyrical text is suitably accompanied by Helen Taylor's magnificent watercolours'. The work was also listed as a 2006 Storylines Notable Picture Book.

Taylor's other publications include: The Cat with No Tail (Shadowcatchers, 1992); Who is Brian Bear? (Shadowcatchers, 1996); Te Tahae O Nga Tae (Reed, 2002); Thief of Colours (Reed, 2003); Hinemoana and the Fairies (Reed, 2003); Time to Sleep (Reed, 2004); Natural New Zealand ABC (Reed, 2004); Fifty-five Feathers (Reed, 2004); Nga Raukura Rima Tekau Ma Rima (Reed, 2005); Pukeko Counts to Ten (Reed, 2005); Tuna Moemoea (Reed, 2005); Eel Dreaming (Reed, 2005); The Night Owl (Heinemann Education NZ); and The Rainmakers (Reed,2007).

The Sparrow and the Feather (Penguin, 2009) is written by Ben Brown, and illustrated by Taylor. I Am a Penguin (New Holland, 2009) and I Am a Dolphin (New Holland, 2009) are both written by Barbara Todd.

She is author of The Indigo Bird (Penguin, 2010), Kiwi Play with Me (Penguin 2012), and Kakapo Dance (Penguin 2014).

Helen Taylor lives in Lyttelton.


LINKS AND RESOURCES
Helen Taylor's artist page at Little River Gallery
Helen Taylor at Penguin NZ
Helen Taylor at Storylines
Interview with Christchurch City Libraries
Fifty-five Feathers - audio story read by Ben Brown
Fifty-five Feathers teaching resource and activity pack (downloadable PDF)
WRITERS IN SCHOOLS INFORMATION
Helen Taylor is available to visit schools throughout New Zealand. She would like to discuss the development of a picture book from the ideas to the finished product. She is also happy to do illustration workshops where children can learn the art of turning words into pictures.

General

Where do you live?
I live in the portside town of Lyttelton, South Island, New Zealand.

What books do you read?
Lots & lots of Children's Books. And I love surreal fiction.

Who is your favourite writer?
I have a lot of writers that I really like from children's books (Shaun Tan, Helen Ward) through to adult fiction (Elizabeth Knox, Audrey Niffenegger)

How do you think up your ideas?
Watching, listening & reading about the various creatures that appear in our stories, their real characters and their mythology.

What is the best thing about being a writer/illustrator?
I get to do what I love. I get to be what I always wanted to be. And I get to be with my children as they grow up.

What sort of pets do you have?
One tabby fluffy-bum cat

What is your favourite colour?
Green.

What is your favourite food?
All sorts of Cheese.

What is your favourite movie?
I love quirky surreal foreign movies like Amelie & The Triplets Of Belleville.

What is your favourite game?
Playing Memory with my daughter –she always wins!

What is the most fun thing about being an author/illustrator?
Meeting children who love our books!

How do you make books?
It usually starts with the words. Then I draw & draw & draw. Then I paint & paint & paint. Then a designer takes over & puts the words on photo/scans of my paintings. Then it goes to a printer & comes back as a book. Magic!

Where do you go for your holidays?
Usually to the Tasman region. Sometimes just half-an-hour away on Banks Peninsula.

What was the naughtiest thing you ever did at school?
I was a very good girl at school, very shy, and I was scared of being told off! But one day I threw a crayon in art class and got my only detention!

How did you get started?
It all started when Ben Brown wrote a story while we were at university & he asked me to illustrate it because he knew I loved to draw.

Who inspired you when you were getting started?
Book illustrators of all shapes and sizes! As a child I loved Beatrix Potter, Bill Peet & Dr Seuss but I couldn't imagine how you get a job like that! A friend of ours Tracy Duncan (a kiwi author/illustrator) showed us that it was possible! Now that I'm grown-up –I'm still reading picture books. I love the work of Shaun Tan, Helen Ward, Tracy Duncan & Gavin Bishop the list could go on...

What advice would you give an aspiring young writer?
Never give up. Believe in what you do. Learn from criticism if and when it comes. And remember that criticism is only the personal opinion of one person. So don't dwell on it. Stay focused on what you love and be prepared to work your tail off!

Is it difficult to make a living writing in New Zealand?
Yes! But it's worth it if you can learn to live off the smell of an oily rag! Otherwise, learn how to make good coffee to get you through the tough times!

What were you like as a teenager?
I was the shy girl who could draw. My parents moved around a bit so I pretty much kept to myself at school and hoped that when I grew up I would be an artist.