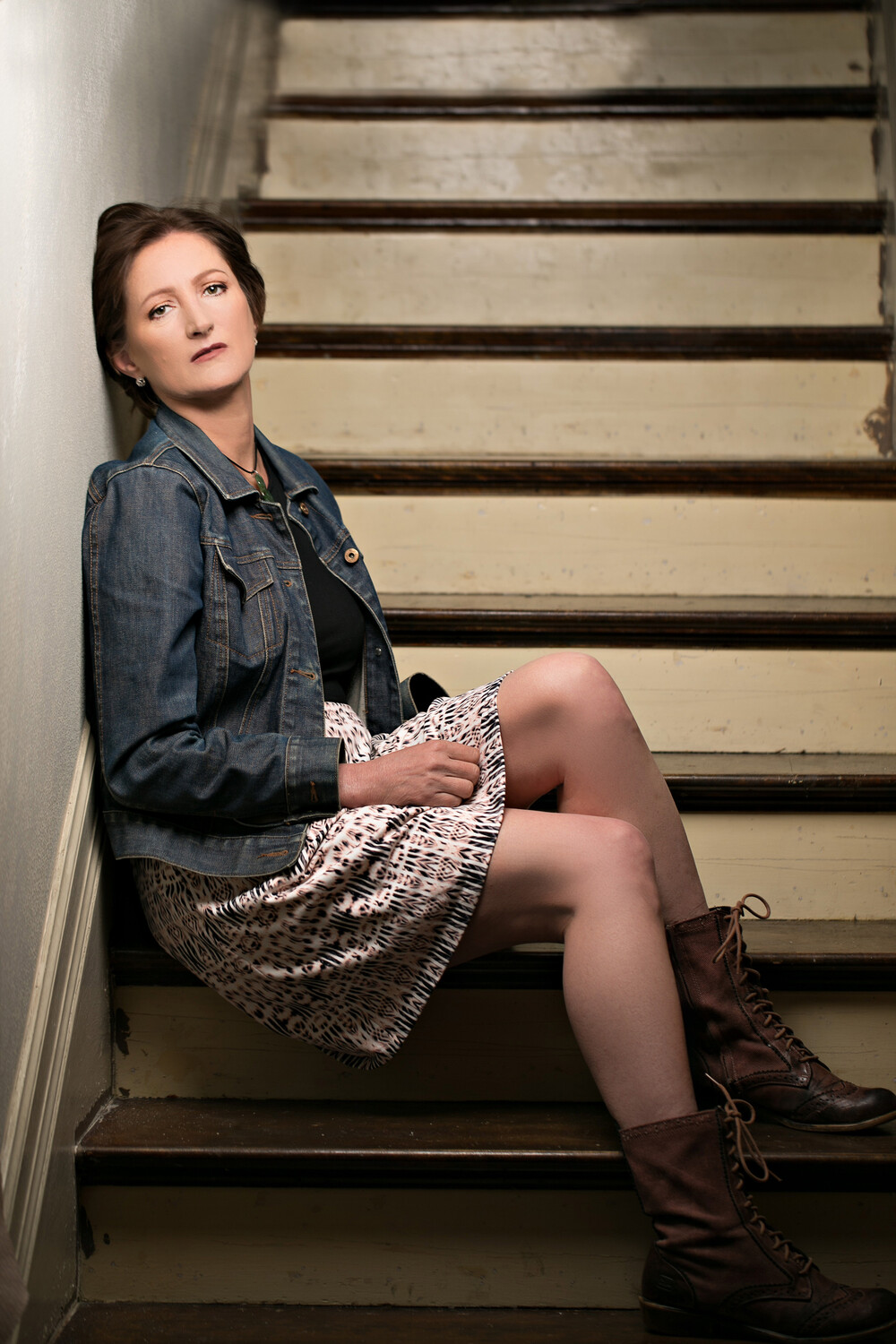 Writer's File
Louise Wareham Leonard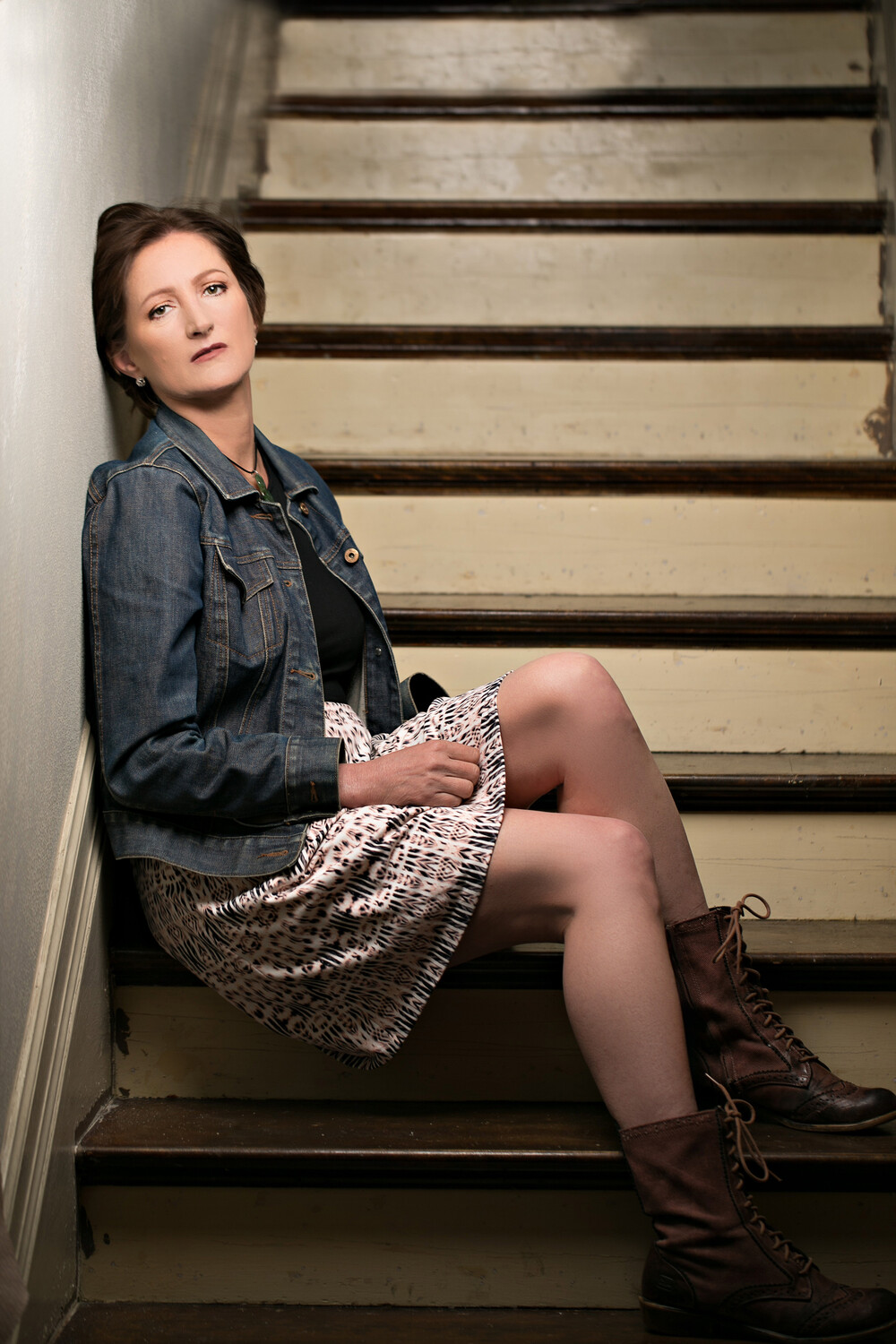 In brief
Louise Wareham Leonard is a fiction writer. She has also published poetry and short fiction in literary journals. Her first novel Since You Ask was released in 2004, and was published in New Zealand, Australia, and the United States. It received the 1999 James Jones Literary Society First Novel Award for a novel in progress. Wareham Leonard has also been shortlisted for the Prize in Modern Letters. Her second novel, Miss Me A Lot Of, was published in 2007.

ABOUT THE AUTHOR
Wareham Leonard, Louise (1965 – ) was born in Wellington and lived and studied in New York and in New Zealand, where she completed a Masters in Creative Writing at Victoria University in 2003. She has worked as an editor, journalist, book reviewer and librarian. She has formerly published as Louise Wareham.

Leonard's first novel, Since You Ask (Akashic Books, 2004) , was published in New Zealand, Australia and the United States. It received the 1999 James Jones Literary Society First Novel Award for a novel in progress. She has also published poetry and short fiction in literary journals Hotel Amerika, Quarter After Eight and Poetry. An excerpt from her novel in progress, Miss Me a Lot Of, was selected for The Best New Zealand Fiction Volume 1, in 2004.

Told in fragments, Since You Ask, is the story of Betsy Scott, a privileged young woman in her twenties, now living in a Connecticut asylum. The prose style is spare and cool in its delivery of a discomforting narrative.

Writing in The Listener, 19 March 2005, Jolisa Gracewood commented that 'Wareham has managed a perfect marriage of style and substance. The prose is like Betsy herself – numb, bereft and seductively blank, both inviting and warding off our curiosity'.

Lori O'Dea reviewing Since You Ask in American Book Review, September/October 2004, writes that 'Wareham's great achievement here is her plotting, her control, the deliberate order and pace with which she reveals Betsy's story, her skilful withholding'.

Louise Wareham Leonard was short listed for the 2006 Prize in Modern Letters.

Her second novel, Miss Me A Lot Of (Victoria University Press, 2007) tells the story of Holly, the daughter of a powerful and charismatic father and socially anxious, New Zealand-born mother. Hers is a story about the fate of beauty and attractiveness, and the tribute we pay to eros (description taken from the publisher). It has received much critical favour, with Louise OBrien in The Dominion Post (7 July, 2007) commenting that: ' ... my pages are dog-eared, each turned-over corner marking an image, an idea, a turn of phrase that is extraordinary in some way. Description seems redundant; the novel speaks so eloquently for itself.'

Louise Wareham Leonard lives in Sydney.
WRITERS IN SCHOOLS INFORMATION
Louise Wareham Leonard takes part in the Writers in Schools programme while in New Zealand, and visits primary, intermediate and secondary schools. Louise is happy to speak to students of any age.She is happy to discuss working as a writer and reporter, writing poetry and fiction in New Zealand, the United States and the world.

KAPAI: Kids Authors Pictures and Information

What books do you read?
I mostly read stories. I like stories about people getting to know each other and working out problems. Also, whenever I get interested in anything like biking or cooking or kites or a famous person, I like to borrow books on them from the libraries. I like collections of stories by different writers; they're a good way to discover new writers I like.

Who is your favourite writer?
I have so many favourite writers now: Americans and Germans and New Zealanders, writers from cities and small towns and farms. My favourite writer used to be Roald Dahl; he had such a strange imagination.

How do you think up your ideas?
Ideas come out of what matters most to me. I don't want to spend hours and hours writing about something that doesn't really interest me – so basically, my ideas are just things that are on my mind.

What is the best thing about being a writer?
Probably never being bored. Everything in life is interesting if you can write about it – and of course you can write about anything. Also you can see things from all different points of view. You can pretend you are the family dog if you feel like it.

Questions for Primary School Students

What sort of pets do you have?
I have a kitten named Sammy – she's about five months old and likes to run around the house and the garden. She waits in the grass underneath the garage for me to come home.

What is your favourite colour?
Blue, or red. Red is nice on cars and on rainy days.

What is your favourite food?
Cream buns and custard pies.

What is your favourite movie?
Chitty Chitty Bang Bang.

What is you favourite game?
Swingball.

What is the most fun thing about being an author?
Making up stories and reading all the time.

How do you make books?
Other people actually make my books. I give them all the pages – about 200 to 300 and then put them into a computer and print them out again. They make the edges stick together with glue and then put a hard cover over them all. It is fun when you get to choose the picture that goes on the cover.

Where do you go for your holidays?
Writing a book can take years and years without a lot of money so I havent been on a lot of holidays. I have been able to move around though – I have lived in New York and Vermont and New Zealand in the past five years.

What was the naughtiest thing you ever did at school?
I wasn't very naughty, but sometimes I did talk too much. A teacher once made me sit in the corner and write something like 'I will be a quiet girl' over and over and over again.

Questions for Secondary School Students
How did you get started?
I stated writing stories in classes in elementary school. We wrote stories all the time. Then when I was twelve and moved to New York City my English teacher said I was best at writing and should do it more. Having someone actually point out what subject I was best at helped me to get more serious about it.

Who inspired you when you were getting started?
My first teacher, when I was twelve, and then all of my other English teachers. I loved how in the States my teachers sat down with me and gave me lists of good books I might like. Also, my Dad was very proud of me being a good writer as he was a writer, too. Back then he was just starting to write. Now he has about ten business books and a novel called Chancey on Top. He took me to book stores and bought me new books. He gave me a portable typewriter for my 13th birthday and a beautiful black Italian electric typewriter for my 16th birthday. I guess now that would be like getting an Ibook laptop. Oh, he bought me a thesaurus, too.

What advice would you give an aspiring young writer?
Just have fun. If you are not having fun, your reader will not be having fun. Also, keep a journal. People say I am really good at dialogue – I think it is from writing down what everyone ever said all through high school!

Is it difficult to make a living writing in New Zealand?
There are lots of different kinds of writing you can do to make money. Fiction and poetry don't make much money, so you usually have to do something else as well. A lot of writers teach, some are journalists and some work in libraries, like I am doing now.

What were you like as a teenager?
To be honest, I was pretty moody! I was living in New York City after being in lots of different schools in Australia. I had an accent and people always noticed me and liked to ask if they had houses in Australia and what kangaroos looked like. Sometimes I was very quiet and serious and other times I was jumping up and down and running around. I played sports, which most people didn't in New York City. Also, I wrote a lot of poems and stories and always worked on the literary magazines at my schools. I also played guitar; I like The Cure and Lou Reed and this really sad old French singer Charles Aznavour. I went nightclubbing a lot when I was 17, 18 and 19. Then I got sick of it and never went anymore after that.

Are there any stories you'd like to tell us?
I caught on fire when I was three years old. We were living in Seatoun and I was sitting in the kitchen with my brother, in front of a heater. My nightgown went in between the spokes and I caught on fire. I had the worst kind of burns you can get and was in Wellington Hospital for months. When we moved to Australia, I was in grade school and we were always swimming – at school and at my friends' houses. I was really embarrassed about my scars. One day though, I just got over that. I was about sixteen then and in school in New York City. You had to get changed in a locker room for basketball every day after school and finally I just figured it didn't matter very much.

Moving to New York was strange because my brothers and I had been to really strict schools. We had uniforms and assembly and had to sit in class with our knees together and our hands clasped on the desk. In New York everyone wore whatever they wanted and called the teachers by their first names and talked all the time, even during class. Some kids used to back me into a corner and get me to say hello. This is because I said 'Hullo' with a New Zealand/Australian accent and they thought this was pretty funny.

Hardly anyone played sports in New York City – or not the cool kids. They were all into drama and acting. I did some acting but I also played basketball and volleyball and softball.

When I was fourteen I got into a lot of trouble for going out with a boy in reform school. I won't tell you too much about that because whenever I get over it, I am going to write a book about it.

August 2023