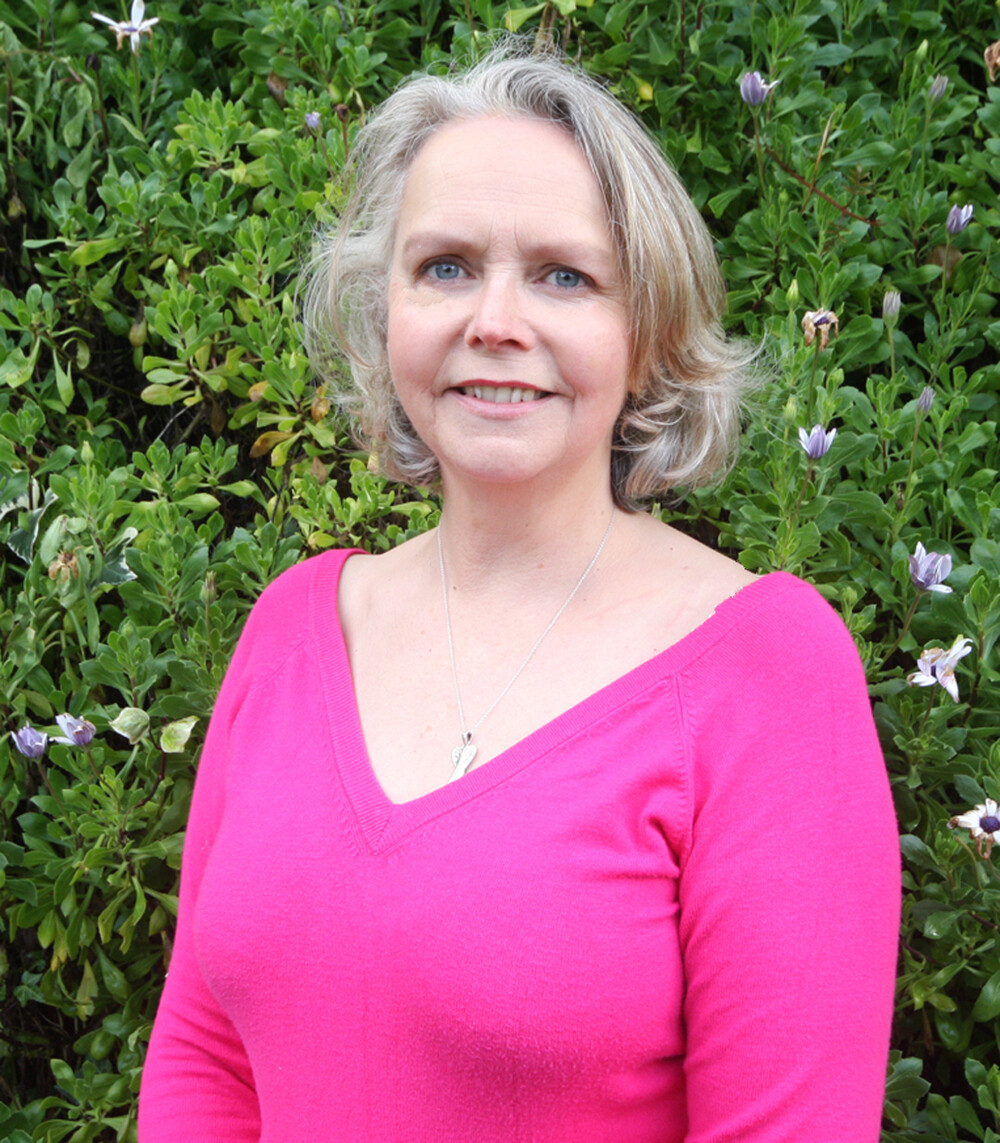 Writer's File
Kathy White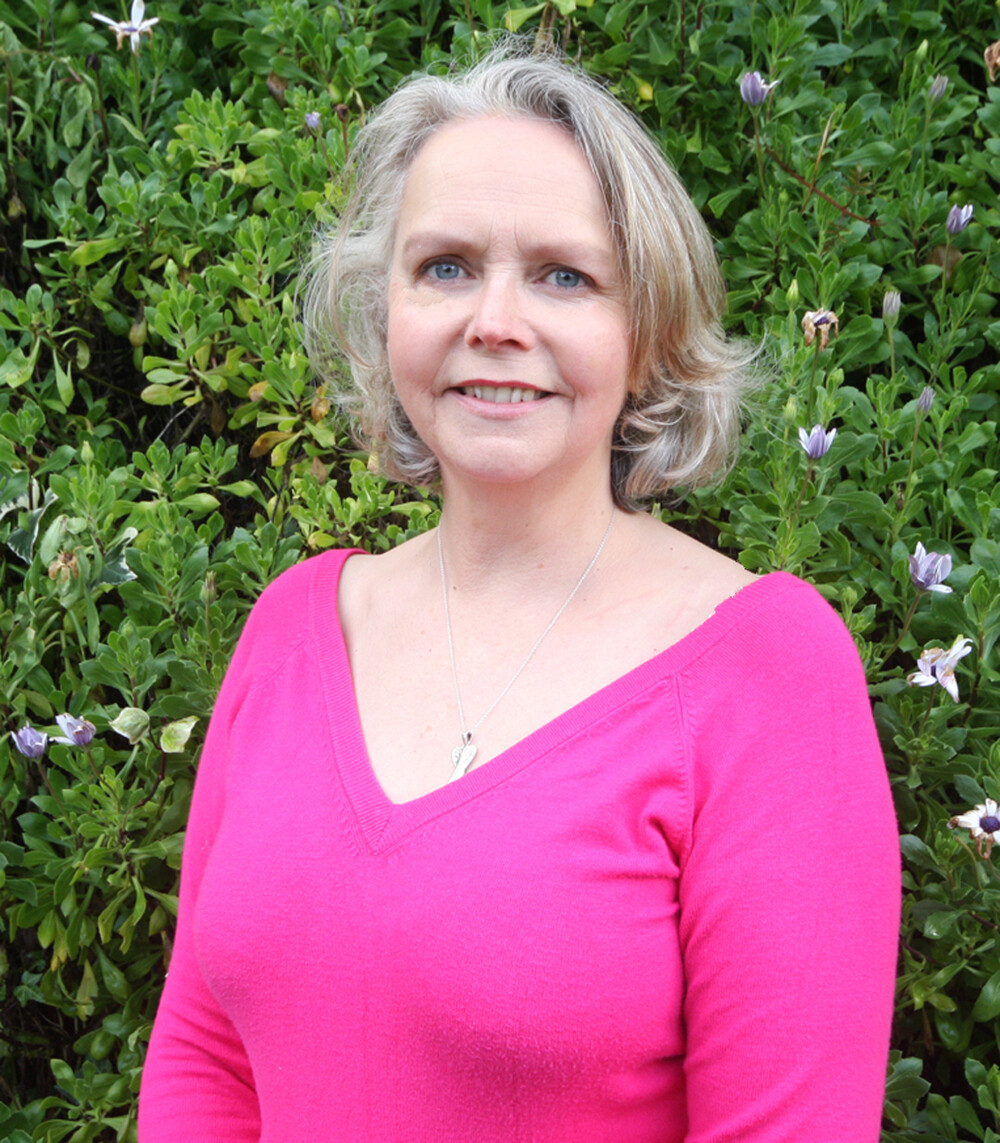 In brief
Kathy White writes books for children and is active in the area of educational publishing. She has also written fiction, plays, and non-fiction. Her writing has appeared in a variety of educational journals and magazines, and she has worked as a librarian, children's services coordinator, as well as in book sales and as a book reviewer. Kathy White is available for writer visits as part of the Book Council's Writers in Schools programme.

ABOUT THE AUTHOR
White, Kathy (1966-) is a children's book writer.

Kathy White is a significant figure in educational publishing in both New Zealand and Australia. She writes fiction, plays, and non-fiction.

Her books include Alex and Josie (2002), Problem Cat (2002), Music Technology, Dancing to the Beat and Dolphins (all 2003), The South Pacific, A Hairy Tale (2004), Little Green Riding Hood (2006), Animal Heroes, Wildlife on Film, Brilliant Blunders, and Muffin Magic (2008). Writing under the name of Kathy Haddon she published Birkenhead: The Way We Were (1993).

White's published work has appeared in the New Zealand School Journal as well as the Pearson magazines Comet, Explore and Challenge. For Explore she created her well-known character Astra, a time-travelling reporter who has featured in the magazine since 1998. She has written fiction, plays and non-fiction for the Connected Journal (New Zealand) and the School Magazine (Australia).

White was born in Liverpool and immigrated to New Zealand in 1971. Professionally she has worked as a writer, a librarian and children's services coordinator, as well as in book sales and as a book reviewer and magazine writer.

Kathy White lives in Taupo and participates in Writers in Schools.
WRITERS IN SCHOOLS INFORMATION
Kathy White is available to visit schools in the wider Taupo area as part of our Writers in Schools programme. She is happy to speak to students aged 7 and above about writing, childrens books in general, the publishing process, and her job and life. She will speak to classes of any size, as long as there are staff present. She is prepared to run workshops by prior arrangement.

KAPAI Kids' Authors Pictures and Information

Where do you live?

I live in Taupo.

What books do you read?

I read a huge range of books, both fiction and non-fiction, for children, teenagers and adults. My favourite books have a lot of dialogue and they make me laugh out loud. I also like books that challenge the ways I think about things or that surprise me.

Who is your favourite author?

I like sooooo many but I particularly like J.K. Rowling, Louise Rennison, Roald Dahl, Anne Fine, Melina Marchetta, Jaclyn Moriarty and Frank Cottrell Boyce. All of them make me want to curl up and read constantly. I also like picture book authors like Anthony Browne and Peggy Rathmann.

How do you think up your ideas?

The spark of an idea comes from something someone has told me, or something that I have seen, heard or read about. The trick is to write down the basic idea so I can think about it and gradually transform it into a story.

What is the best thing about being an author?

There are three best things. One is getting to meet kids. When I visited Albany Primary School I discovered that one of their classes had recently performed my play The Perfect Package. The children wanted to talk about the parts they had played and the characters they liked the best. The Cereal King and Primo Peas were big favourites. I also like the flexibility of writing from home. If things are going well I can keep writing until it's late or if I have writer's block I can go out for a walk or a coffee. You can't really do that when you work for someone else. Also, there's nothing like the proud feeling when you see your book in its finished form.

Do you have any pets?

I used to have an old black cat called PC (pronounced Peace) who was a lot like the cat who featured in my book Problem Cat. He used to jump for pegs and balls of paper. He also slid around the bath on his back and meowed as loudly as he could in the middle of the street. He died a few years ago and I still miss him. The neighbours were probably relieved because he used to attack their dogs. I now have a fat black cat that was rescued from the SPCA. She is called Peace II.

What is your favourite colour?

Red.

What is your favourite food?

Chocolate and avocado (but not at the same time). I also like a good steak, which is funny considering I used to be a vegetarian. One of my favourite pastimes is drinking coffee in cafes.

What is your favourite game?

Scrabble. Twister. Cranium.

What is your favourite movie?

Old favourites are Four Weddings and a Funeral, Top Gun, Bridget Jones's Diary and the first Star Wars movie. I remember seeing Star Wars for the first time and being so excited that my friend and I spent all of the school holidays in her room writing a Star Wars sequel. I also love dance movies like Dirty Dancing and Strictly Ballroom.

What is the most fun thing about being an author?

I think it's writing conversations between people and that's probably why I particularly like to write children's plays. It's a lot of fun giving each character a 'voice'.

Some questions from primary students

Where do you go for your holidays?

My favourite overseas holiday destination is Africa. The animals are magnificent and the landscape is magical.

What was the naughtiest thing you did at school?

I'm not sure that it's the naughtiest thing that I did but it's the only thing I can remember. My friend and I loved animals and we refused to dissect a rabbit in science class in the fourth form. The teacher made us spend our lunch hour chiselling chewing gum off seats as a punishment.

Some questions from secondary students

How did you get started?

I loved writing at school. My friends did too so we encouraged each other to write stories and then read them out. We helped to produce the school magazine and then when I went to university I volunteered to produce Project Jonah's magazine. I was interested in animals and conservation so I often used to write stories about conservation issues and send them to magazines such as New Idea.

What inspired you when you were getting started?

Friends and teachers inspired me. My group of friends fantasized about writing books and movie scripts all through secondary school. Some of our favourite teachers at Tauponui-a-Tia College had written books, plays, and musicals. They constantly encouraged us to be creative and try new things. Now other writers inspire me a lot.

What advice would you give an aspiring writer?

I would say write a lot and read a lot. Keep a journal and write down ideas and notes about the styles and subjects that you like. If you want to write for a particular magazine, look at previous issues and work out things like the average number of words and pages per article, the sort of subjects and the style of writing they use. Phone or write to magazines and publishers and ask for their 'writing guidelines for authors'. Finally, plan and write something and try sending it off. Actually, the simplest answer to this is JUST WRITE ... as often as you can.

Is it difficult to make a living writing in New Zealand?

Yes, especially at the beginning. You need to branch out internationally and find out as much as you can about the market you're writing for. The following things help: 1. Write for overseas publications as well as New Zealand ones. The more options you have the better. 2. Try to sell first publication rights to a book or article in a number of countries so that you maximise your income from each piece of writing. 3. Be prepared to write for websites, brochures, magazines, books, everything imaginable if it will earn you money. 4. Try to keep control over how long you spend on each piece of commissioned writing because it can become uneconomical if you spend too long on each thing. 5. Make yourself write, even when you don't feel like it. You will get better (and faster) the more you do. 6. You may want to keep a small part-time job going so that you have money coming in from somewhere during the lean writing times.

What were you like as a teenager?

I was shy when I was young but I made good friends at high school and that gave me extra confidence. I got into acting, music, dance, and writing and loved every minute of it. I wanted to do well at school so I worked reasonably hard. I was never a rebel.

Do you have any stories you'd like to tell us?

The original idea for my book Alex and Josie came from a newspaper article about a potbelly pig getting loose on a plane and attacking the passengers and flight crew. Once I started to talk to friends and family about this, I found a lot of people had stories about sneaking their pets (rats, goldfish, etc) onto planes. Many of these ideas found their way into my book (in one form or another).

I love writing modern fairy tales, like A Hairy Tale (which is in the 'Kiwi Bites' series) and Little Green Riding Hood (which is a reader's theatre script). I also put a lot of small things from my own life into my books. Muffin Magic involves a bully who is similar to one I suffered at intermediate school. It's about a boy called Mark who gets an opportunity to go to the rock-climbing championships in Sydney, but only if he can raise enough money. Using his magical muffin-making talents, and the entrepreneurial skills of his friend Kenneth and his Aunt Julia, there is every chance of success. But one of the kids at school is jealous and tries to stop him.

Finally, don't give up on your writing. Sometimes you have to wait a while for rewards. Creative New Zealand gave me money in 2009 to go to the International Writing Program at Iowa University, which meant three months of AMAZING time to write and mix with other writers. I can finish my novel about 12-year old Jack who moves from Auckland to a small community on the West Coast, which is in uproar over one of the world's most toxic poisons - 1080 - being dropped in the forests and on neighbouring farmland. Jack doesn't care about it until he sees first-hand how it affects the lives of his new friends, and he decides to do something unusual to help them. However he soon discovers how dirty the battle can get, when it involves international companies and billions of dollars.

MEDIA LINKS AND CLIPS
July 2023