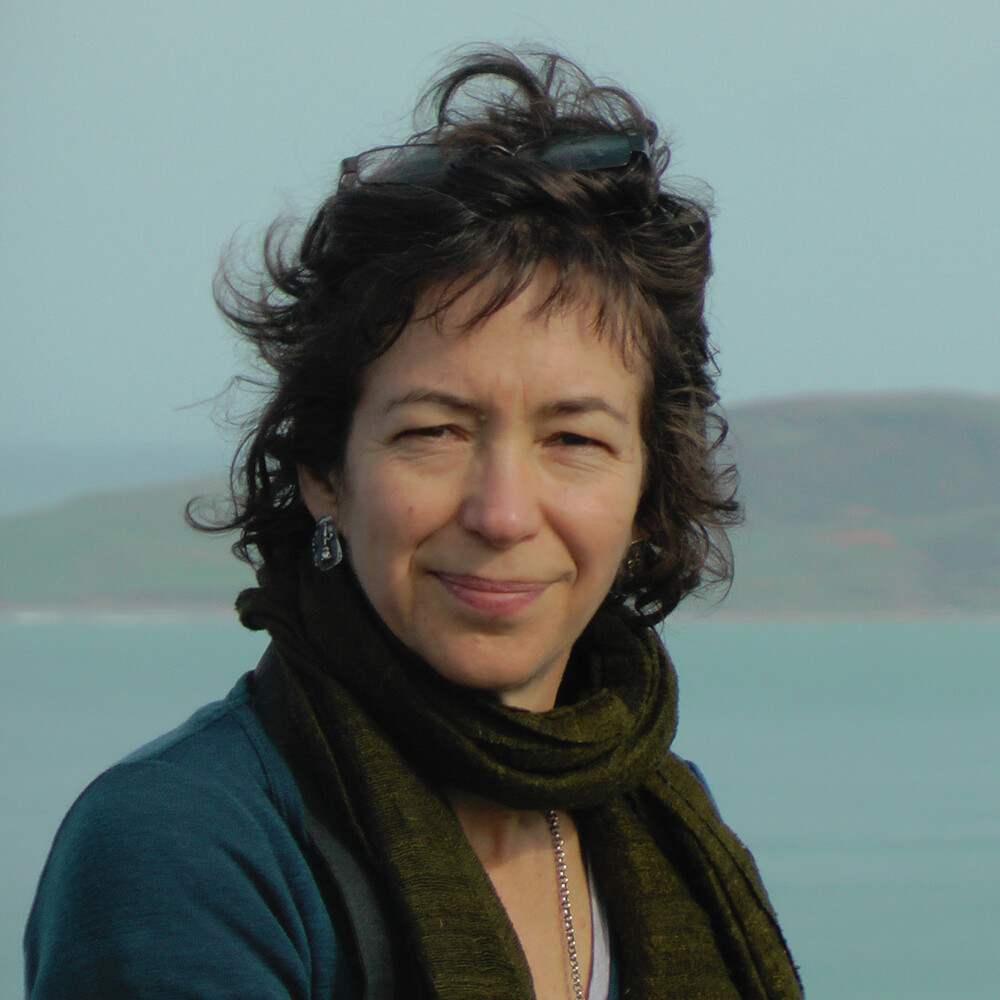 Writer's File
Sue Wootton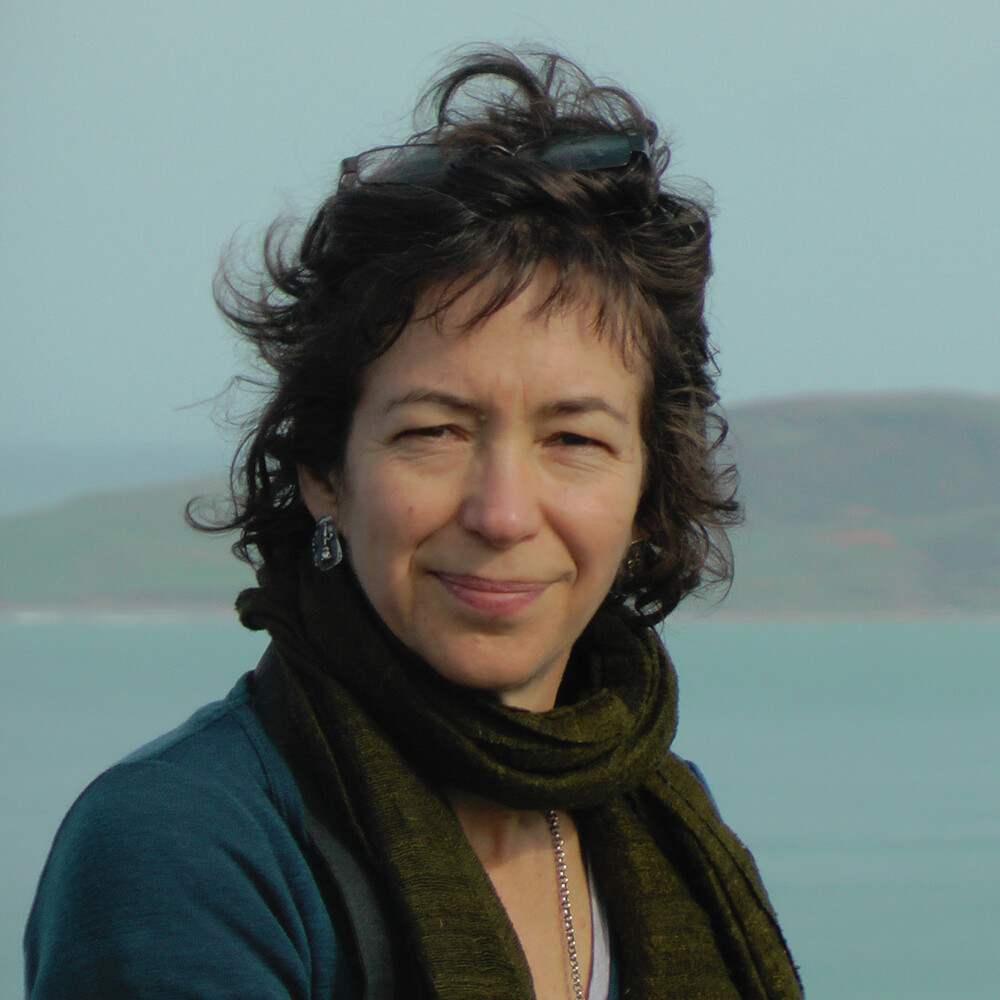 In brief
Sue Wootton's poems and short stories have been published in journals and anthologies, and Hourglass (2005), her first collection of poetry, received wide critical favour. Sue Emms wrote, 'Wootton's style is open and accessible…Hourglass contains warm and intelligent writing.' Wootton was the 2008 Robert Burns fellow, and her second collection of poetry, Magnetic South was published the same year by Steele Roberts. Wootton has won poetry competitions, and has received a range of awards and prizes for her writing.
ABOUT THE AUTHOR
Wootton, Sue (1961 – ) is a poet and short fiction writer. Born in Wellington and raised in Wanganui, Wootton trained and worked as a physiotherapist in Dunedin and overseas. She graduated from the University of Otago with a Bachelor of Arts in English Literature in 2003.

Her first collection of poetry, Hourglass (Steele Roberts, 2005), received strong critical favour. Reviewing the collection in the Bay of Plenty Times, 1 April 2006, Sue Emms wrote that: 'Wootton's style is open and accessible. She writes with humour and insight, is often tender but manages to avoid sentimentality, even with those poems that are in response to the death of a friend. Hourglass contains warm and intelligent writing.'

Wootton's poetry has been widely published in newspapers, literary journals including The Dominion Post, Otago Daily Times, Landfall, Poetry NZ, NZ Listener, Deep South and Turbine 2004, 2006, 2007 and 2008. Her poetry has also been anthologised in Best New Zealand Poems 2004; Under Flagstaff: An Anthology of Dunedin Poetry (University of Otago Press, 2004); Poetry Pudding (Reed, 2007), a collection of poetry for children; JAFA Just Another Fantastic Anthology (Auckland in Poetry) (Antediluvian Press, 2008), ed Stu Bagby; Swings and Roundabouts: Poems on Parenthood (Random House, 2008); and Nurse to the Imagination: Fifty Years of the Robert Burns Fellowship (University of Otago Press, 2008), ed Lawrence Jones.

In 2006, Wootton won both the Poetry Award for 'Breakfast with Raymond Carver' and the Fiction Award for 'Weight' at the Aoraki Arts Festival. In her judge's report for Wootton's winning poem, poet Bernadette Hall commented that: 'It takes subtle control, linguistic dexterity and a big heart to come up with such stuff.'

Wootton won the Inverawe Poetry Competition 2007 (Tasmania, Australia) for 'Temporal'.

Wootton was the 2008 Robert Burns Fellow at the University of Otago, and worked on her third book of poetry and first book of short stories during her tenure. Past fellows include Janet Frame, Roger Hall, Keri Hulme, James K. Baxter, Maurice Shadbolt, Michael King, Owen Marshall, Ruth Dallas and James Norcliffe.

Wootton's second collection of poetry, Magnetic South, was published by Steele Roberts in 2008. 'This new book persuasively confirms Wootton's growing reputation as one of our most versatile and exuberant poets.' (James Norcliffe, Takahe 65, December 2008) Other favourable reviews included 'This is a fine book, full of strong, ambitious, passionate poetry, worthy of a Burns Fellow' (Joanna Preston, A Fine Line, July 2008) and 'This is poetry that offers a gripping zig-zag between love and loss.' (Otago Daily Times, 5 July 2008)

In 2008, Wootton's short story 'Virtuoso' was included in the competitive publication Six Pack Three (NZ Book Month, 2008). She was also a finalist in the Sunday Star-Times Short Story Competition with her story 'Beyond Pluto'. Wootton also placed in both 2007 and 2008 in the Bravado International Poetry Competition.

Wootton was a runner up in the 2009 and the 2010 BNZ Katherine Mansfield short story awards. She was winner of the 2010 TakahÄ? international poetry competition with a poem called 'Haunted', as well as in 2015 for the poem 'Calling'. In his report of the 2015 competition, judge Riemke Ensing said ''Calling' made the most of knitting and sewing imagery to deliver an accomplished poem about keeping open lines of communications between friends... The last line especially – the use of 'thee' – suggested Martin Buber and for me took the poem to yet another dimension.' (takahÄ? 85)

Her children's book, Cloudcatcher (Steele Roberts) was published in August 2010 and her third collection of poetry, By Birdlight, was published in 2011 by Steele Roberts.

Wootton won the 2011 New Zealand Poetry Society International Poetry competition with her poem, 'Icediver'. Judge Tim Upperton called it 'The poem I kept returning to, and which grew richer with each re-reading.' She was also short-listed for the 2011 Manhire Science Writing Prize with a story called 'Icy Noctiluca'.

In 2012 Wootton was awarded the New Zealand Society of Authors Mid-Career Grant. The award recognises and celebrates the contribution of mid career writers to NZ literature.

Three stories by Wootton were published by Rosa Mira Books in 2013 as The Happiest Music on Earth, part of their 10k Series. She was shortlisted for the Open International Hippocrates Prize for Poetry and Medicine in 2013.

Sue Wootton's poem 'Daffodils' won the poetry section of the 2013 Cancer Council Victoria Arts Awards, established as a means for people affected by cancer to communicate their experiences in a creative way.

Wootton was awarded the 2015 Caselberg Trust International Poetry Prize for her poem 'Luthier'. Judge Michale Harlow described it as 'a poem alive in its language' and 'a fine pleasure to read aloud'. That same year she was runner-up for the Gwen Harwood Poetry Prize in Australia. In 2015 and 2016 she was long-listed in the Univeristy of Canberra Vice-Chancellor's International Poetry prize.

Wootton released her debut novel, Strip (Mākaro Press), in 2016. At the release fellow author and poet Vincent O'Sullivan said of Strip '... it's a fine achievement in fiction when we suspend our disbelief as the strength of the telling convinces us. But it is an even more impressive occasion, I think, when an author is able to make us let go of our instinctive prejudices and moral certainties in a wider tide of sympathy as characters entangle themselves in wretchedness, so it is not the mistakes that hold us, but what you might call the low-key heroism of doing wrong while trying to do right. New Zealand fiction doesn't always take us so starkly into this moral web" (Vincent O'Sullivan, Launch of Strip, 25 October 2016). The novel has been longlisted for the 2017 Ockham New Zealand Book Awards.

Sue Wootton is the co-editor of the medical humanities blog "Corpus: Conversation about Medicine and Life".

She is set to realease a new collection of poems The Yield in March 2017. It is to be published by Otago University Press.
She was the recipient of the 2018 NZSA Peter & Dianne Beatson Fellowship and the 2020 Katherine Mansfield Menton Fellowship.
Sue Wootton lives in Dunedin and is available for Writers in Schools visits.

Updated: May 2023
May 2023