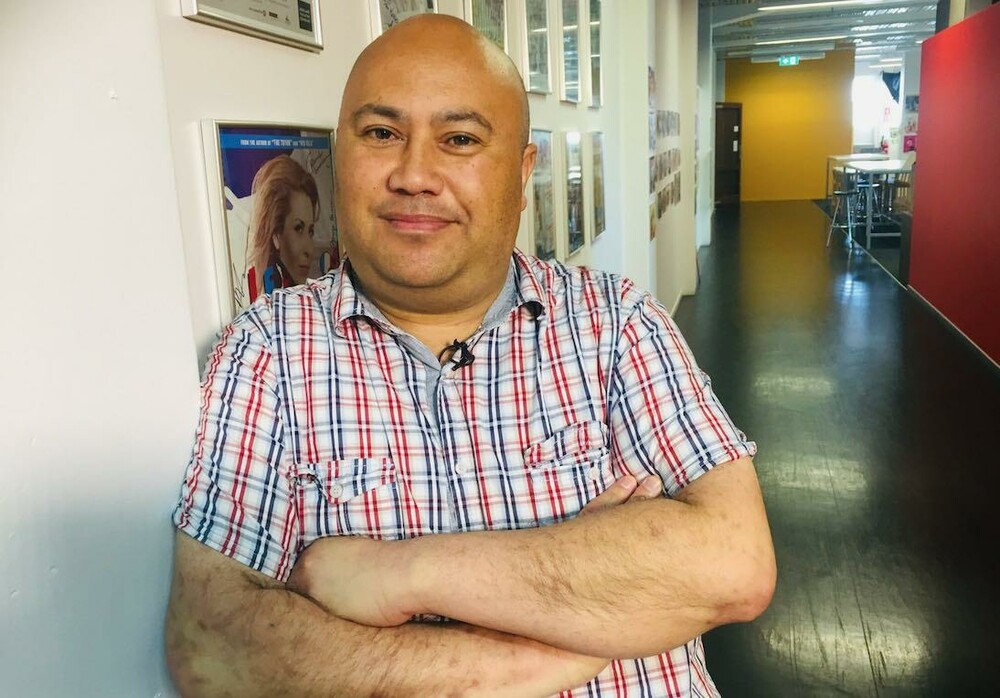 Writer's File
Aroha Awarau
Auckland - Tāmaki Makaurau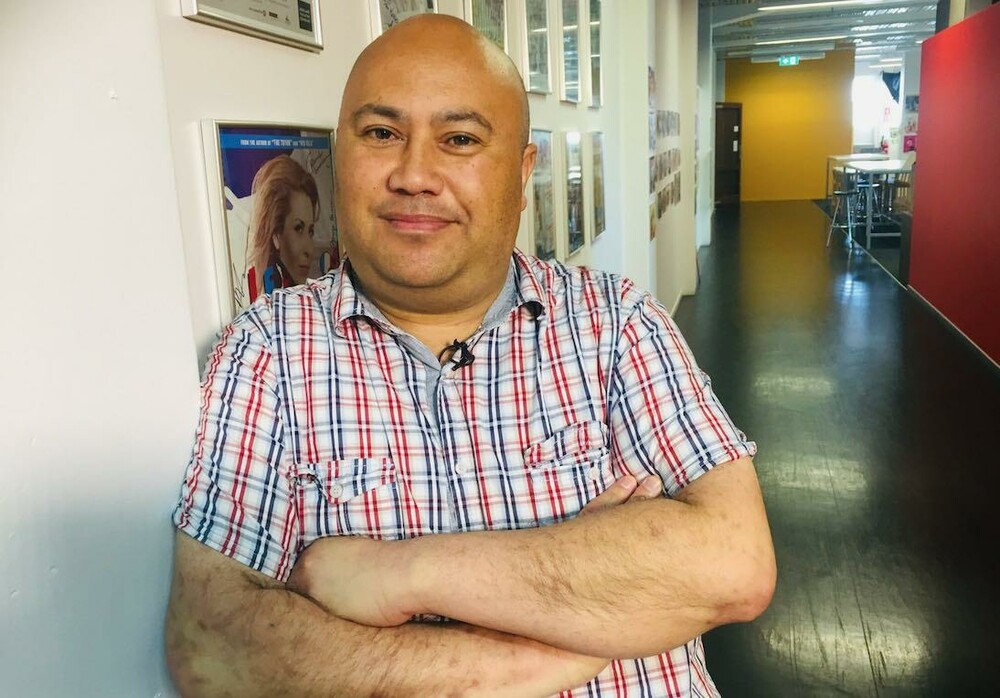 In brief
Aroha Awarau (Ngāti Maru, Ngāti Porou) is an award-winning playwright and journalist who, over his career, has won numerous awards including, Pikihuia Māori Writer of the Year Award in 2015 and 2017, Best Play at the 2014 SWANZ, and New Zealand Magazine Journalist of the Year at the annual Magazine Publisher's Association Awards in 2008 and 2011. Awarau has also produced various short stories, short films, and worked as a TV and film producer. Based in Auckland, NZ, he currently works as a freelance journalist.
Awarau, Aroha (1976–) is a freelance journalist currently based in Tāmaki Makaurau, whose artistic pursuits have varied widely across his career.
Born in Hāwera, Taranaki, Awarau attended St Joseph's Primary School from 1981 to 1988, and Hato Pāora College, Feilding from 1989 to 1992. He then spent a year studying at the Elmira Free Academy, Elmira, New York in 1993, before returning to Hāwera High School in 1994. In 1998, he graduated from the University of Waikato with a degree in Film and Television, and subsequently worked for two years in the New Zealand film industry. During this time he worked on films such as What Becomes of the Broken Hearted and The Price of Milk. In 2004, he received a degree in journalism from the Auckland University of Technology. He then went on to work for various New Zealand media outlets and periodicals, including TVNZ, Woman's Weekly, Woman's Day, Māori Television, and Stuff. He famously interviewed Oprah Winfrey for Māori Television in 2019.
Throughout this period, his creative endeavours have not, however, been limited to news media. Awarau has written a number of short stories, including Search for the Land of Oz, The Broken Promise and Daddy Reads Playboy, which were published in There's Something in the Water in 2012. More recently, his short story The African Stars, was published in Huia Short Stories 12.
Awarau has also been an active playwright, with several of his plays winning multiple awards. His play Luncheon was performed in Auckland in 2015, Officer 27 in Auckland in 2016, and Provocation in Auckland in 2019. His short film Home, on which he was the screenwriter and producer, was released in 2015, and in 2020 he was the screenwriter for the short film Disrupt. Both have received critical acclaim, and have been screened both in Aotearoa and at festivals worldwide.
Much of this creative work touches on elements of identity, particularly the intersections felt in his own life, and his stories offer a purview of day to day experience in New Zealand.
May 2023
MEDIA LINKS AND CLIPS