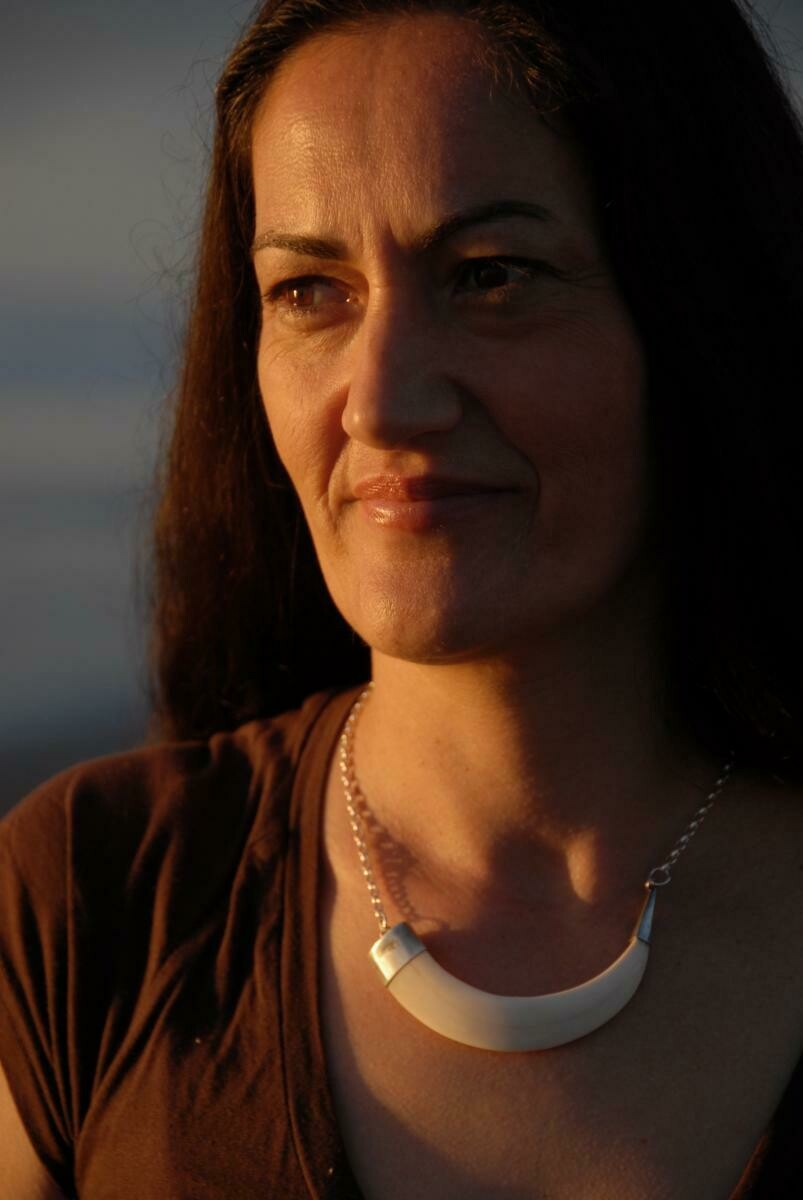 Writer's File
Briar Grace Smith
Wellington - Te Whanganui-a-Tara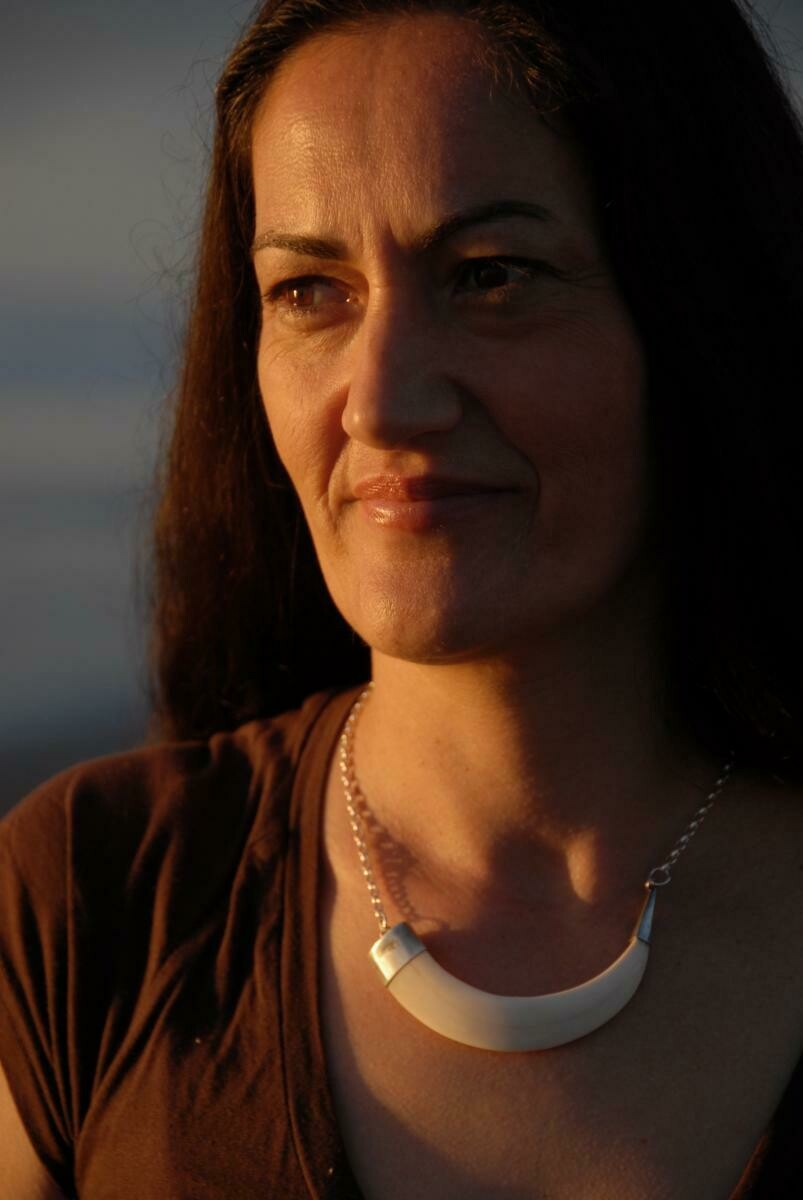 In brief
Briar Grace-Smith is a highly regarded playwright, screenwriter, poet and short story writer. Belonging to the Ngati Hau hapu of Nga Puhi, her work is at once lyrical, political and wickedly funny. Her first major play, Ngā Pou Wahine, earned her the 1995 Bruce Mason Playwriting Award, and Purapurawhetā won Best New Zealand Play at the 1997 Chapman Tripp Theatre Awards, subsequently touring Canada and Greece. In 2000 Briar received the Arts Foundation Laureate Award and in 2009 her first feature film, The Strength of Water, premiered internationally. Briar Grace-Smith convenes a scriptwriting workshop for undergraduate students at the International Institute of Modern Letters.
ABOUT THE AUTHOR
Briar Grace-Smith (–), belonging to the Ngati Hau hapu of Nga Puhi, has worked as an actor and writer with the Maori theatre companies Te Ohu Whakaari and He Ara Hou.

Her early plays, Don't Call Me Bro and Flat Out Brown, were first performed at the Taki Rua Theatre in Wellington in 1996. Waitapu, a play written by Grace-Smith, was devised by the He Ara Hou theatre group and performed by the group on the Native Earth Performing Arts tour in Canada in 1996.

Nga Pou Wahine won the Peter Harcourt award for best short play at the 1995 Chapman Tripp Theatre Awards. That same year, Grace-Smith won the
Bruce Mason Playwrights Award.

Purapurawhetu was judged Best New Zealand Play at the 1997 Chapman Tripp theatre awards. In the NZ Listener one critic writes that '[l]ike all great tragedies, Greek or Shakespearian, Purapurawhetu packs myth and reality, past and present, nature and art, into one morally troubling but artisitcally satisfying whole. It is a new classic of New Zealand theatre.' Purapurawhetu was published as a playscript by Huia Publishers in 1997.

With Jo Randerson, Grace-Smith co-wrote The Sojourners of Boy, produced by Taki Rua and Bats, and performed at Bats theatre in 1996.

Grace-Smith's short stories have been broadcast on National Radio and appeared in anthologies including Penguin New Writers (1998), Tangata, Tangata (1999), Toi Wahine (1995), and Huia Short Stories (1995).

In 1998 Grace-Smith was Writer in Residence at Massey University. In 2000, a play, Haruru Mai, was commissioned for the International Arts Festival.

Briar Grace-Smith was the recipient of a 2000 Arts Foundation of New Zealand Laureate Award, which aims to ensure recipients' talents are celebrated both nationally and internationally. Theatre commentator and Arts Foundation panel member Sunny Amey said of Grace-Smith at the awards ceremony: 'She goes from strength to strength. She is worldly-wise with huge wairua and a wicked sense of humour - all great ingredients for a writer.'

Briar Grace-Smith was one of four authors shortlisted for the inaugural Glenn Schaeffer Prize in Modern Letters. With a cash award of $60,000 it is Australasia's most lucrative literary award.

She was the 2003 Victoria University Writer in Residence.

Briar Grace-Smith participated in 'On the Bus: Flat Out Brown Contemporary Maori Writers on Tour' Taupo 9 – 13 February 2004. Her short story 'Te Manawa' appeared in The Six Pack, the sampler of New Zealand writing from New Zealands inaugral Book Month publication (2006).

In 2007, Grace-Smith's play When Sun and Moon Collide was published as a playscript by Huia Publishers.

Grace-Smith wrote the screenplay for feature film The Strength of Water, which showed at international film festivals across the world in 2009. It was workshopped with director Armagan Ballantyne at Sundance Directors' and Screenwriters' Labs in Utah in 2006. A review by Peter Calder in the NZ Herald said: 'Grace-Smith has created that wonderful thing: a story that is richly and intensely of this land but whose concerns are so universal that it could, with small adjustments, be set in Iceland or Japan. It is a remarkable achievement.'

Grace-Smith co-wrote the screenplay of the 2011 series Billy with Dave Armstrong. She also wrote her plays Purapurawhetu and When Sun and Moon Collide into screenplays for television adaptation.

Her screenplay for the 2012 movie Fresh Meat, starring Temuera Morrison, sees cannibalism collide with comedy to create a highly entertaining viewing experience.

Grace-Smith's latest scriptwriting work was broadcast in the 2015 series When We Go To War, which commemorated and recounted the events surrounding the 1915 Gallipoli Campaign.

Briar Grace-Smith resides in Wellington's Kapiti Coast.

Last updated April 2016.


MEDIA LINKS AND CLIPS