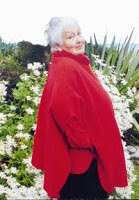 Writer's File
Bub Bridger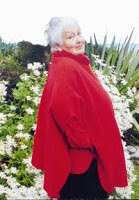 In brief
Bub Bridger was a poet and short story writer, who often performed her own work. Her writing was widely anthologised and she published several book length collections of poetry. Bridger often drew inspiration from her Maori, Irish and English ancestry. Bridger's writing is known for its comedic energy and its idiosyncratic instances of fantasy. She was a well known performer who acted on stage, and she wrote for television and broadcast radio.
FROM THE OXFORD COMPANION TO NEW ZEALAND LITERATURE
Bridger, Bub (1924–2009), poet and short story writer, was born in Napier of Irish and Ngäti Kahungunu descent, and lived in Wellington for many years before moving to Westport.

A voracious reader as a child and adolescent, Robin Hyde's work was, she has claimed, a particular favourite: 'The Godwits Fly and Wednesday's Children shone in my heart like beacons.'

Leaving school at 14, Bridger worked in a number of factory and office jobs and did not begin writing until 1974 when she attended a writer's workshop run by Michael King. Best known as a poet, though some of her short stories have also been anthologised, her work is characterised by its erotic exuberance, comic fantasy and underlying melancholy. A notable 'live' performer, delivering her poems in a hypnotic half-chant, she has published one collection of poems, Up Here on the Hill (1989).

ADDITIONAL INFORMATION
Bub Bridger passed away at her home in Granity, West Coast, in December 2009.
MEDIA LINKS AND CLIPS