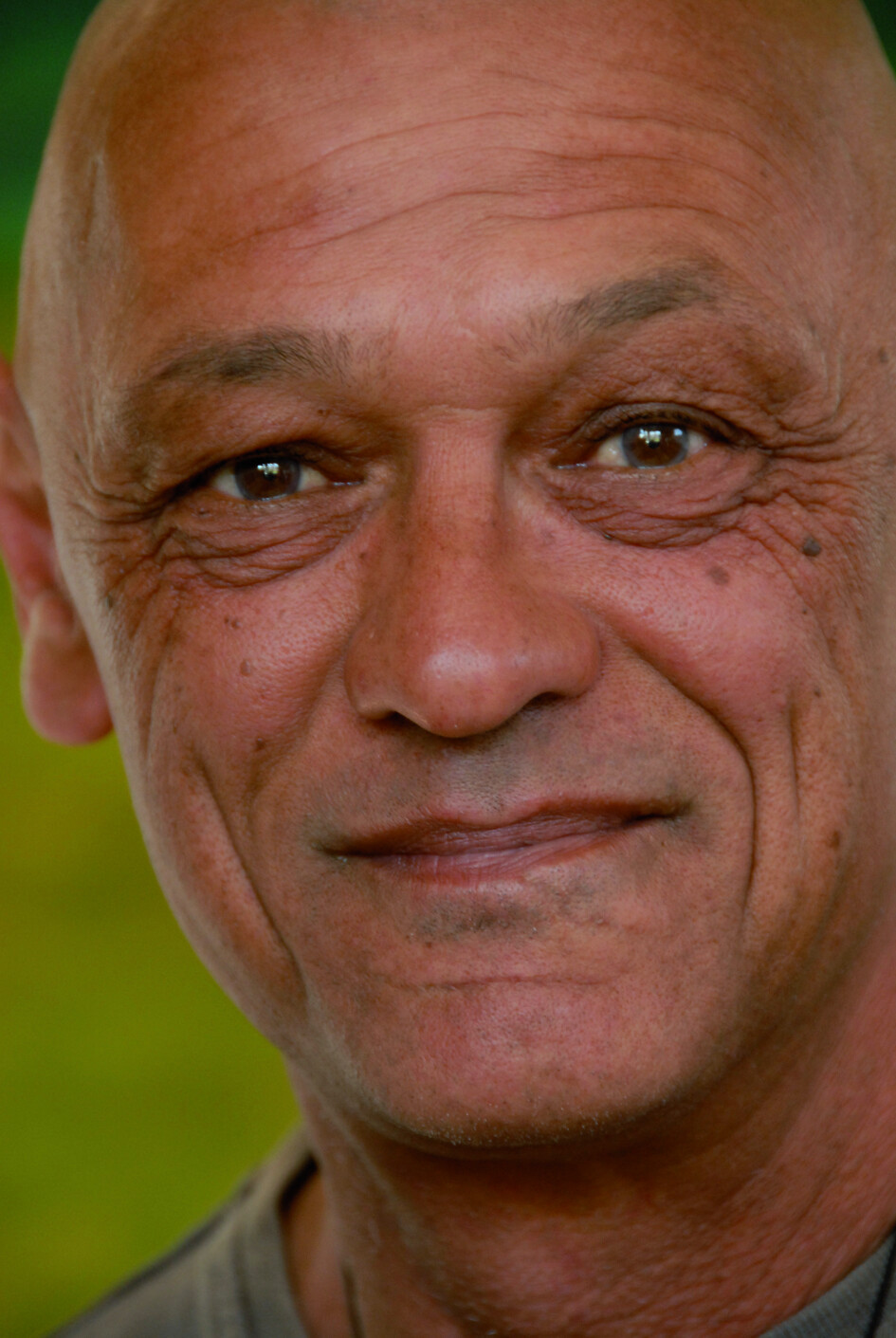 Writer's File
Apirana Taylor
Wellington - Te Whanganui-a-Tara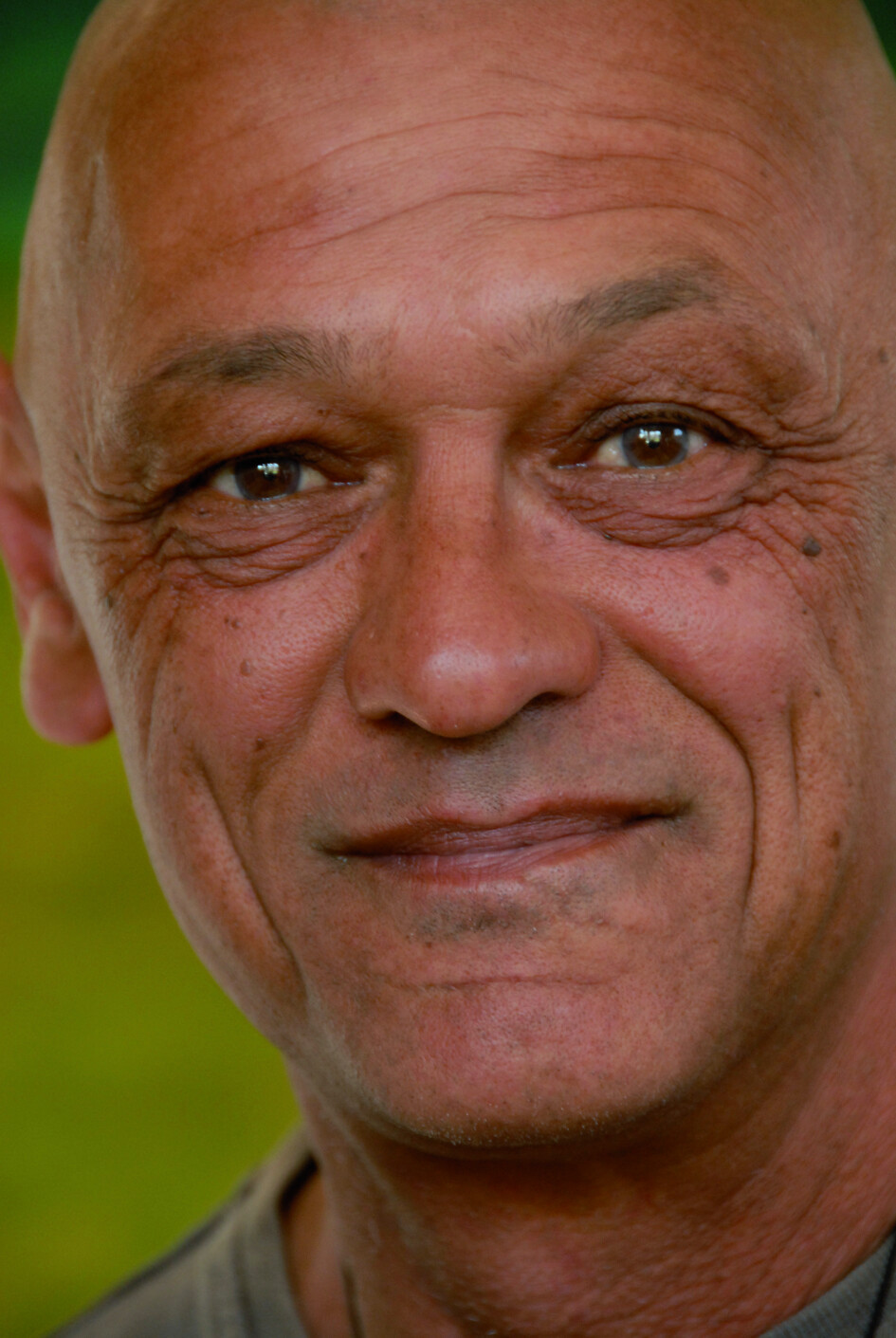 In brief
Apirana Taylor, of Te Whānau-ā-Apanui, Ngāti Porou and Ngāti Ruanui descent, has published six collections of poetry, four short story collections, two novels, and three plays. He has also been included in multiple anthologies and has published prolifically in other mediums, including sound and video recordings. He writes for children and the theatre, and is involved in acting and teaching drama. Taylor's first collection of poetry, Eyes of the Ruru, established his powerful voice among Māori writers. Taylor's novel Five Strings was published in May 2017 by Anahera Press.
About the Author
Taylor, Apirana (1955 - ) is an award-winning poet and prose writer of Te Whānau-ā-Apanui, Ngāti Porou and Ngāti Ruanui descent. Described by Fiona Farrell as a 'seer and shapeshifter, poet and warrior,' Taylor is also a playwright, a storyteller, an actor, a painter and a musician. He is the author of six volumes of poetry, four short story collections, two novels, three plays and three CDs of music and poetry.

In 1972 Taylor published his first collection of poetry, Eyes of the Ruru with Voice Press. The Oxford Companion to New Zealand notes this volume 'established [Taylor] as a powerful voice among Māori writers.' Peter Simpson described the poems of Eyes of the Ruru as 'raw, powerful and angry,' which presented 'a Māori voice utterly different from the lyricism and gentle ironies of Hone Tuwhare' (Evening Post, 14 February, 1997). 3 Shades, a collaborative volume with Lindsay Rabbitt and L. E. Scott, followed in 1981 (Voice Press).
Taylor's first collection of short stories published in 1986, He Rau Aroha: A Hundred Years of Love (Penguin), was a runner-up in the Pegasus Book Awards. Ki Te Ao: New Stories, Taylor's second collection, was published by Penguin in 1990.
Taylor first novel He Tangi Aroha, was published by Huia in 1993, a tale which follows the everyday lives of characters in Wellington as they confront and cope with problems of unemployment, alcohol, violence and racism. Described by Otto Heim as a novel with a 'sharpness . . . a critical edge,' in 1994 Taylor won the I. B. M. Young Writers award and the Te Ha Award for poetry.
In 1997 Taylor published a third volume of poetry, Soft Leaf Falls of the Moon (Pohutukawa Press).
A prominent and award-winning actor and member of the Māori theatre cooperative Te Ohu Whakaari, Taylor is also a keen playwright. In 1999 he published the plays Kohanga and Whaea Kairau: Mother Hundred Eater with Pohutakawa Press, now available from Playmarket. Kohanga, which vibrantly discusses the advantages and disadvantages of learning Te Reo, was voted best debut play of the year by the Dominion Post. Whaea Kairau tells the tale of a dispossessed Irish woman during 1840s war-time New Zealand. A third play for young people, Nga Manu Roreka, was translated into te reo by Materoa Haenga. In his own acting career, Taylor was nominated best debut actor by the Dominion and Evening Post, and was also nominated as best supporting actor in the New Zealand Television Awards for playing the part of Billy in Tiger Country (1998). Apirana has played roles in the internationally released television films Shark in the Park (1989), Moby Dick (1998) and The Swiss Family Robinson (1998).
Taylor's stories for Children, Iti Te Kopara: The Bell Bird is Small: Short Stories, were published by Pohutakawa Press in 2000,
Taylor's poetry and prose has been included in many major New Zealand anthologies, including Doors: Poetry for Secondary Schools (Leaders Press); Where's Waari?: A History of the Maori through the Short Story (Reed Publishing); Growing up Maori (Tandem Press); The Puffin New Zealand Story Book (Penguin); An Anthology of New Zealand Poetry (Oxford University Press); The Penguin Book of Contemporary New Zealand Short Stories (Penguin) and Authors Choice: An Anthology of New Zealand Short Stories (Penguin).

Apirana Taylor was the 2002 Ursula Bethell Creative Writing Resident (formerly Canterbury University Writer in Residence). The residency is designed to foster New Zealand writing by providing a full-time opportunity for a writer to work in an academic environment, and is open to writers in the fields of creative fiction, drama, and poetry. Taylor has also taught drama and creative writing at Whitireia Community Polytechnic and the New Zealand Drama School, and has held writing fellowships at Massey University (1996) and the University of Canterbury (2002).
Not only renowned in New Zealand, Taylor travels both nationally and internationally as a poet and storyteller. He has twice been invited to tour India as a poet, and has travelled throughout Europe when participating in a three-month poetry tour of Austria, Switzerland, Italy and Germany. His poetry has been translated into German and Italian.

Te Ata Kura: The Red-tipped Dawn (Canterbury University Press, 2004) is an acclaimed collection of poetry which builds on the volume published as Footprints in Tears, Thumbprints in Blood (2004). Combining themes of heritage with those of grief, beauty, and human connection, Te Ata Kura: The Red-Tipped Dawn has been described as a collection that 'walk[s] through life' (NZine).
Whakapapa (2001) and Footprints in Tears, Thumbprints in Blood (2004) are CD recordings of poems and music written by and read by Taylor. Also published on CD, Mother Tohora the Whale and Other Stories (2006) is a sound recording of Taylor's children's stories.

A Canoe in Midstream, Taylor's fifth volume of poetry, was published by Canterbury University Press in 2009, with the second edition released in 2011. The collection comprises old favourites – the poems most often requested at readings – with Taylor's new work.

In September 2014, Canterbury University Press published Taylor's poetry collection The Breathing Tree. Offering 40 new poems inspired by nature and mythology, The Breathing Tree speaks to Taylor's Māori heritage and the 'at the heart . . . the interconnectedness of things linked to the Māori gods' (Lindsay Rabbit, Landfall). Calling Taylor's poetry 'undeniable and evocative,' The Breathing Tree was reviewed as being '[m]usically adept, the poems . . . intone their melodies to the reader, enfolding them, 40 times over, with a plentiful harmony of expression, impression and sensation.'

In May 2017, Anahera Press published Taylor's second novel, Five Strings.The novel is an unusual and poignant love story that traces the day-to-day lives of two people living at the bottom of the heap, with traditional Māoritanga an important part of the novel. Taylor described his hope to 'write a simple love story based on two characters caught up in life's destructive dance . . . I wanted to portray the sadness of wasted lives.' He succeeded, with the New Zealand Herald reviewing Five Strings as a 'virtuoso display of emotional and stylistic range . . . an almost unique fusion of savage narrative threaded with incantations, song and poetry' (New Zealand Herald, 13 May, 2017). Patricia Grace agreed, adding that the novel would 'add another way of seeing to the body of literature in this country.'
Poetry by Taylor was included in UPU, a curation of Pacific Island writers' work which was first presented at the Silo Theatre as part of the Auckland Arts Festival in March 2020. UPU was remounted as part of the Kia Mau Festival in Wellington in June 2021.
Apirana Taylor is available for school visits as part of Read NZ Te Pou Muramura's Writers in Schools programme.
LINKS