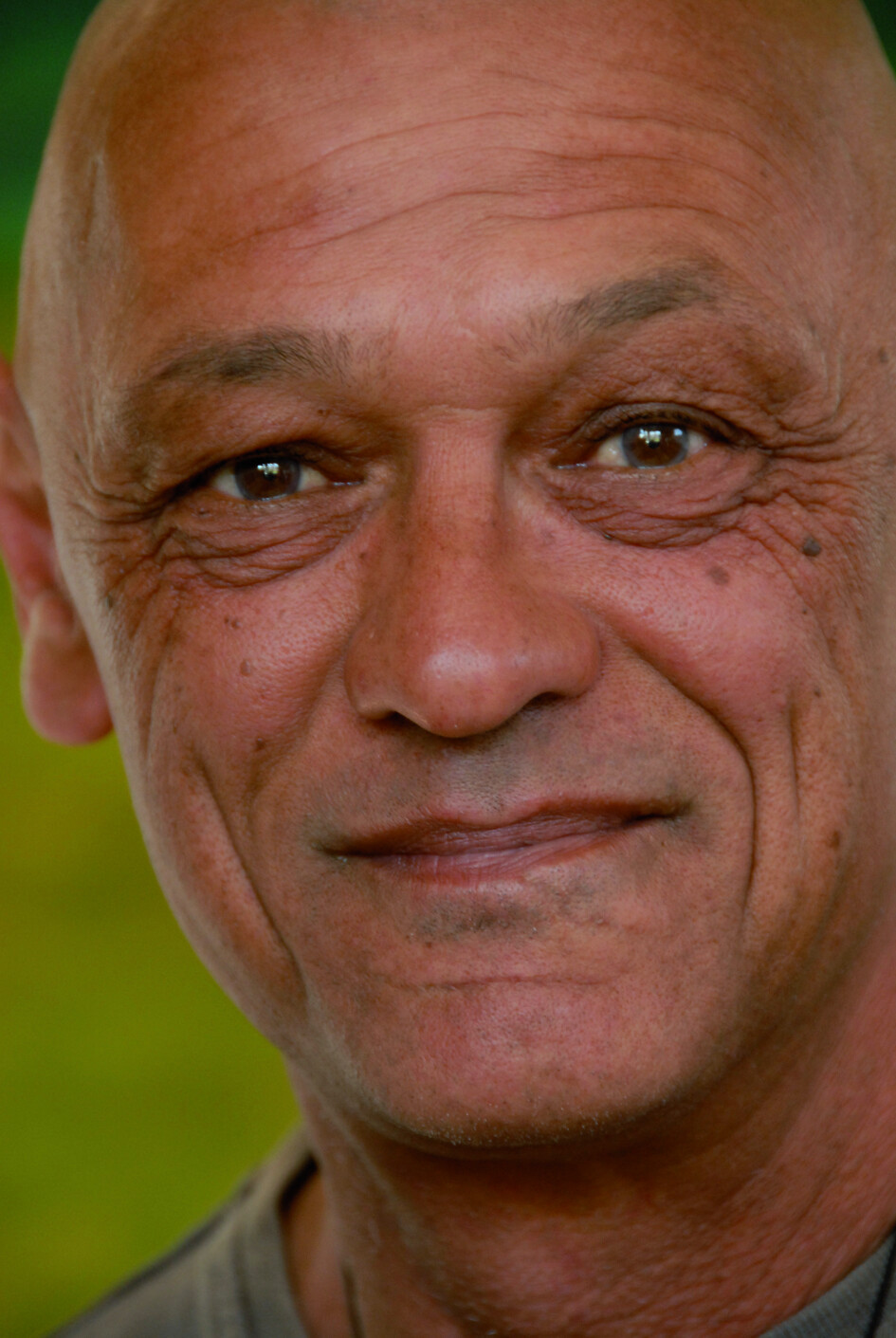 Writer's File
Apirana Taylor
Wellington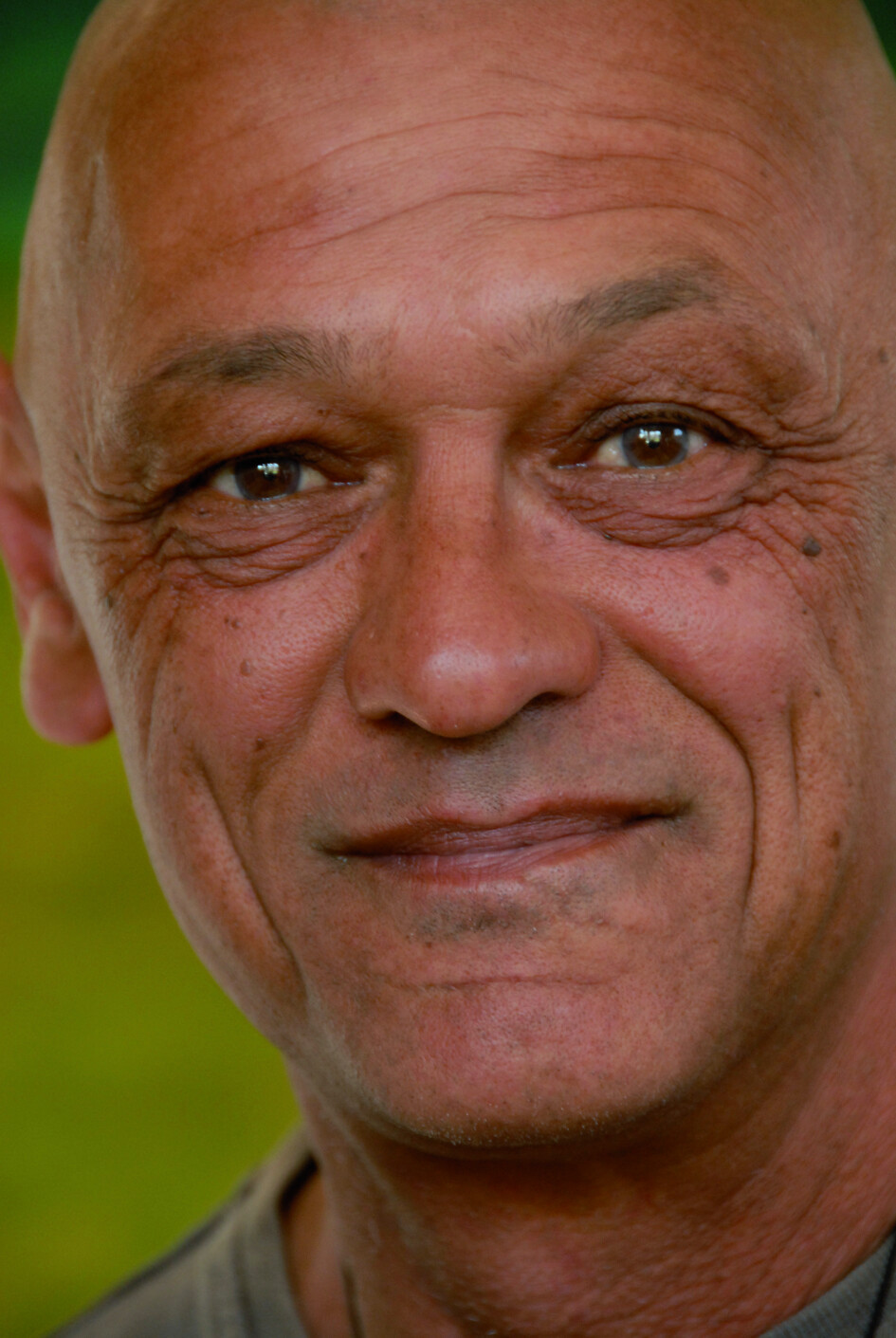 In brief
Apirana Taylor, of Te Whanau-a-Apanui, Ngati Porou and Taranaki descent, has published six collections of poetry, as well as short stories and novels. He has also published prolifically in other mediums, including sound and video recordings. He writes for children and the theatre, and is involved in acting and teaching drama. Taylor's first collection of poetry, Eyes of the Ruru, established his powerful voice among Maori writers and his prose, written predominantly in realist modes, firmly established his literary presence.
FROM THE OXFORD COMPANION TO NEW ZEALAND LITERATURE
Taylor, Apirana (1955– ), of Te Whanau-a- Apanui, Ngati Porou and Taranaki descent, has published three collections of poetry, two collections of short stories and a novel. He also writes for children and for the theatre, acts, teaches drama and is a member of the Maori theatre group Te Ohu Whakaari.

Taylor's first collection of poetry, Eyes of the Ruru (1972), established him as a powerful voice among Maori writers. Although the collection is uneven in places, with few of its poems approaching the poignant intensity of Tu—a casualty of colonialism and Maori urban drift—reciting his whakapapa in 'Sad Joke on a Marae', Peter Simpson notes that its 'raw, powerful and angry poems' present 'a Maori voice utterly different from the lyricism and gentle ironies of Hone Tuwhare' (Evening Post, 14 Feb. 1997). A collaborative volume, 3 Shades (1981), followed, and then in 1997 a third volume of poetry, Soft Leaf Falls of the Moon. This volume is evidence of Taylor's development as a poet, with most of its verses making less emphatic demands to be performed, and a number experimenting with language and layout.

It was Taylor's prose that firmly established him as a literary presence. His short stories—collected in He Rau Aroha: A Hundred Years of Love (1986) and Ki Te Ao (1990)—are written in predominantly realist modes that Lawrence Jones finds 'reminiscent of O.E. Middleton, especially in the natural, uncondescending adoption of a working-class perspective, in the vivid but understated naturalistic detail, and in the straightforward moralism' (Evening Post, 28 Sep. 1990). His novel, He Tangi Aroha (1993), is narrated with the world of urban Maori in the 1990s as its backdrop. While the setting is similar to Alan Duff's Once Were Warriors, Taylor explores the issues, where Duff tends to be more descriptive, by using his characters as emblems of the complex groupings within such a society. He also aims for a more balanced perspective on bicultural issues by developing a rather formalised dialogue between Pakeha and Maori.

PM
ADDITIONAL INFORMATION
Apirana Taylor has continued to publish prolifically, in mediums including sound and video recordings. Learning Media, Pohutakawa Press, Te Pou Taki Korero, Radio New Zealand, Morrison Music Trust, and Canterbury University Press have all published Taylor's work.

Kohanga; Whaea Kairau: Mother Hundred Eater (Pohutakawa Press, 1999); Soft Leaf Falls of the Moon (Pohutakawa Press, 1999); and Bell Bird Is Small: Short Stories (Pohutakawa Press, 2000) are all stories for children.

Apirana Taylor was the 2002 Ursula Bethell Creative Writing Resident (formerly Canterbury University Writer in Residence). The residency is designed to foster New Zealand writing by providing a full-time opportunity for a writer to work in an academic environment, and is open to writers in the fields of creative writing: fiction, drama, and poetry.

Ata Kura: The Red-tipped Dawn (Canterbury University Press, 2004) is an acclaimed collection of poetry which builds on that previously recorded by Taylor and published as Footprints in Tears, Thumbprints in Blood (A.Taylor, 2004) . Combining themes of heritage with those of grief, beauty, and human connection, Ata Kura: The Red-Tipped Dawn has been described as a collection that "walk[s] through life" (NZine).

Mother Tohora the Whale and Other Stories (A. Taylor, 2006) is a sound recording of Taylor's stories.

A Canoe in Midstream, Taylor's fifth volume of poetry, was published by Canterbury University Press in 2009. The collection comprises old favourites – the poems most often requested at readings – with Taylor's new work.

In September 2014, Canterbury University Press published Taylor's recent poetry collection the breathing tree. Offering 40 new poems inspired by nature and mythology, the breathing tree speaks to Taylor's Maori heritage and the gods that link all parts of nature together.

Last updated May 2016.

MEDIA LINKS AND CLIPS