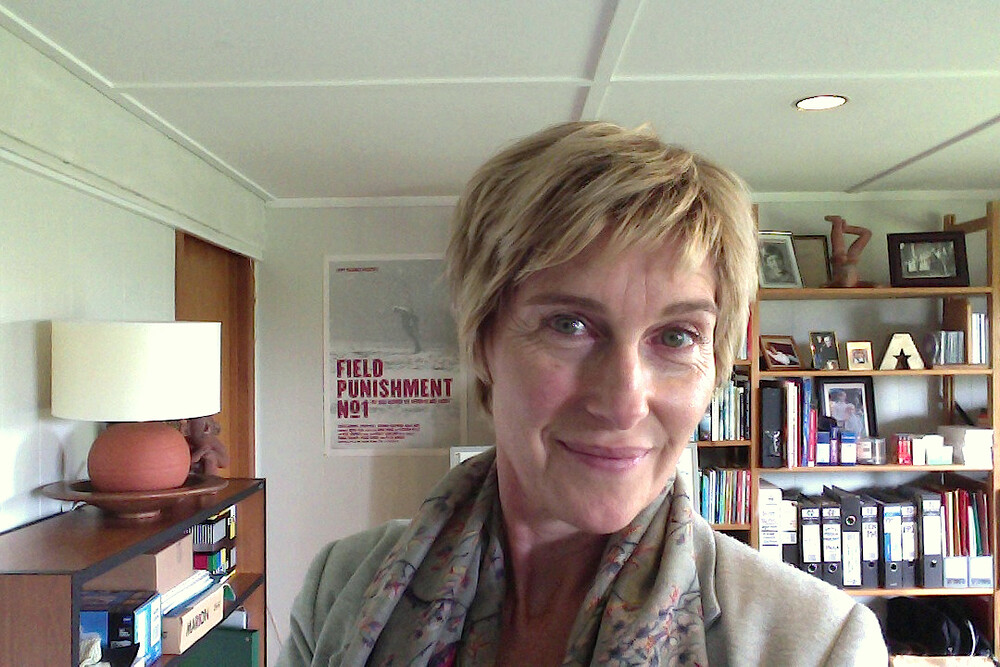 Writer's File
Paula Boock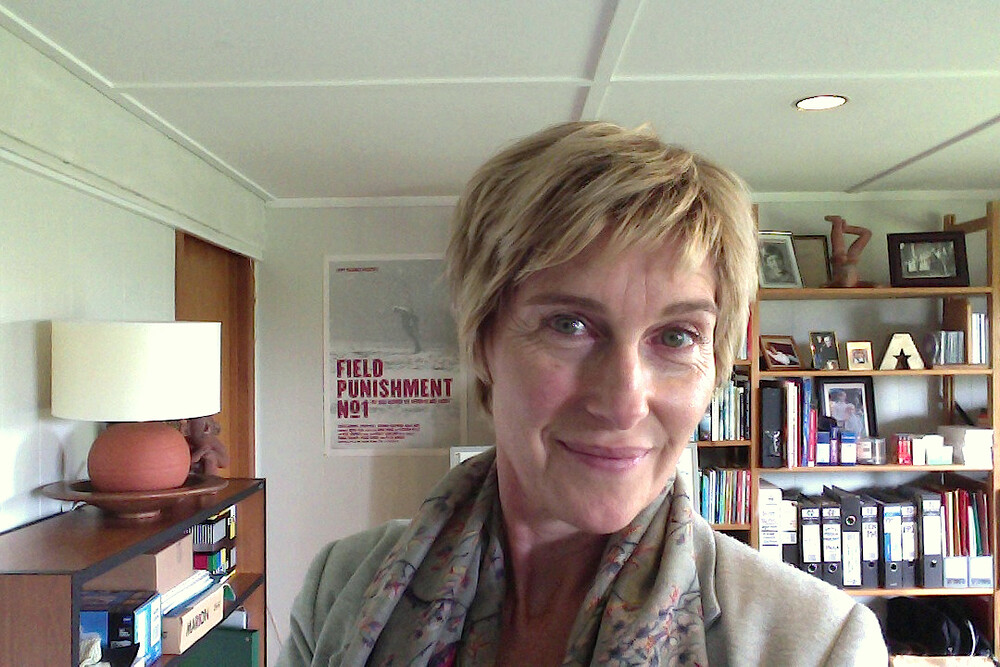 In brief
Paula Boock is a well-known New Zealand novelist and scriptwriter. She has written several young adult novels and won numerous awards, including the AIM Best First Book Award, the Esther Glen Medal, the NZ Post Children's Book of the Year and the AFTA NZ Best Drama Script Award. She has held the Writing Residency at the Dunedin College of Education as well as the Robert Burns Fellowship, and was the 2009 Writer in Residence at Victoria University of Wellington. Her essay 'On Make-up and Makeover' was published in the Montana Essay Series, and her screen credits include writing on the multi-award-winning TV series Insider's Guide to Love.
FROM THE OXFORD COMPANION TO NEW ZEALAND LITERATURE
Boock, Paula (1964 –), is a novelist and screenwriter.

Born in Dunedin and educated at Queen's HS and the University of Otago, she combines writing with editorial work for publishers. She moved from John McIndoe to Longacre Press in 1995.

Stimulated by a Queen Elizabeth II Arts Council grant 1991–92, and by a year as the 1994 writing fellow at Dunedin College of Education, she writes strong fiction which shows her sympathy for modern teenagers and her understanding of the social pressures they encounter in a 'corrupt' world on a 'decaying' planet. Her feisty female protagonists explore friendships and challenge traditional roles and social expectations as they cope with dysfunctional families, school and life after school, male aggression, and disasters including death.

Boock won the 1992 Best First Book Award for Out Walked Mel (1991) and the 1994 Esther Glen Award for Sasscat to Win (1993). A representative cricketer for Otago, Boock's interest in sport is reflected in Home Run (1995), with its focus on softball. Her interest in the theatre is reflected in her one-act play, Song of the Shirt, published in a 1993 collection with the same name, along with plays by Renée and by Fiona Farrell.
ADDITIONAL INFORMATION
Paula Boock received the Esther Glen Award at the 1994 LIANZA Children's Book Awards for her work, Sasscat to Win.

Her novel Home Run was finalist in the senior fiction section of the 1996 AIM Children's Book Awards.

Dare, Truth, or Promise (1997) won Book of the Year and Best in Senior Fiction at the 1998 New Zealand Post Book Awards for Children and Young Adults.

In 1999, she and Michael King shared the Robert Burns Fellowship at the University of Otago in Dunedin.

Power and Chaos (2000) is based on the popular television series "The Tribe".

On Make-up and Makeover (2003) is one of the Four Winds Press Montana Estates Essay Series titles, edited by Lloyd Jones.
Boock's screen credits include writing on the multi-award-winning Insider's Guide to Happiness and Insider's Guide to Love.
In 2007, she and Donna Malane formed Lippy Pictures. Together they created and co-produced Time Trackers, a 13-part international children's time-travel drama, wrote Bloodlines a 90 minute television drama (for Screentime NZ), and co-wrote and produced five telefeature dramas; Until Proven Innocent, (the story of wrongly convicted rapist David Dougherty), Tangiwai - a Love Story, Field Punishment No.1, Pirates of the Airwaves and Jean, for TVNZ/Lippy Pictures.
In 2019, they co-created, wrote and produced the crime series The Gulf.

Prior to her work in screenwriting, Paula was a publisher and founding partner of Longacre Press. She was also the 2008 Victoria University Writers' Fellow.
MEDIA LINKS AND CLIPS