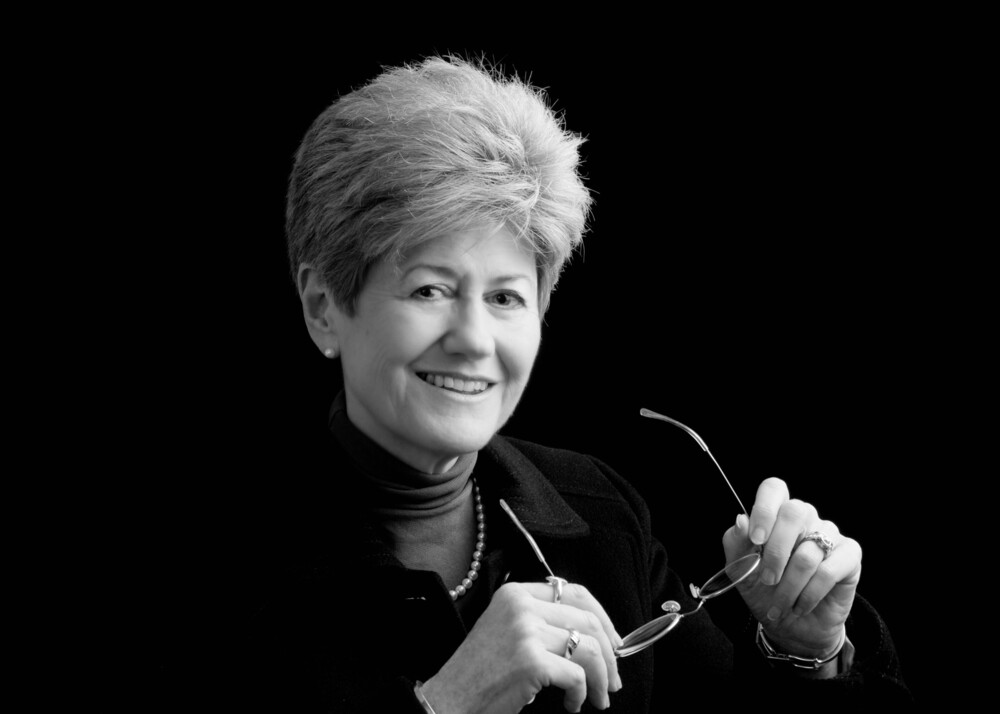 Writer's File
Diana Bridge
Wellington - Te Whanganui-a-Tara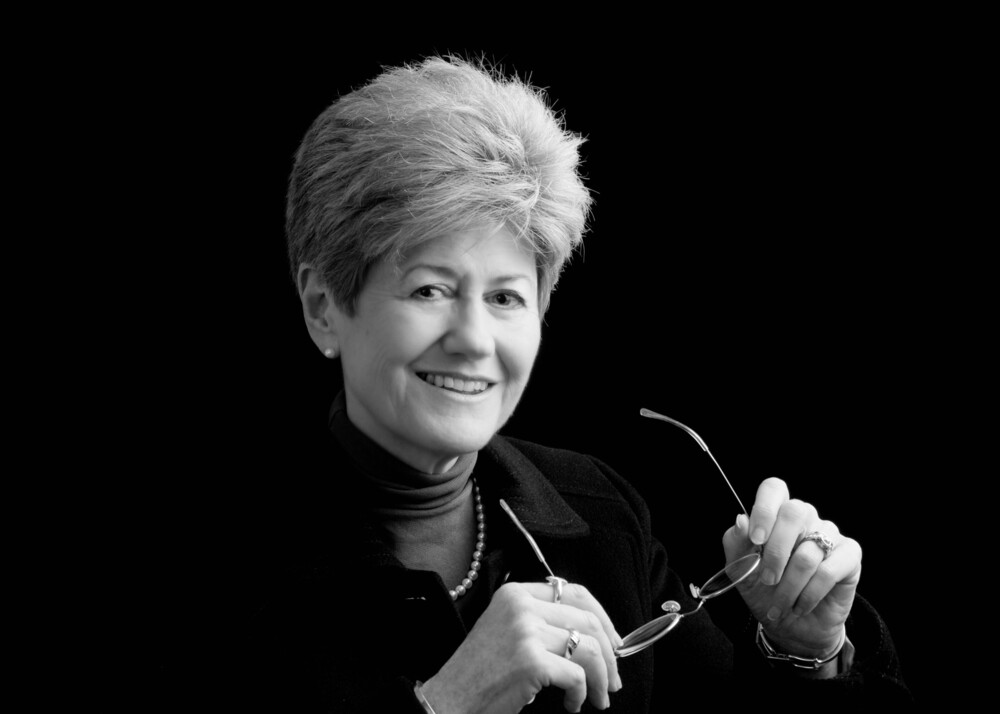 In brief
Diana Bridge is a poet who has published six collections since the release of her first book, Landscape with Lines (1996). She also holds a PhD in Chinese literature. Bridge won the Lauris Edmond Memorial Award for Poetry in 2010. In 2015, she was invited to take up a residency at the Writers' and Artists' Colony at Yaddo in upstate New York. She won the Sarah Broom Poetry Prize in the same year.
ABOUT THE AUTHOR
Bridge, Diana (1942 –) is a poet who has published five further collections since the release of her first book, Landscape with Lines in 1996.
Diana has studied, researched and taught Chinese language, literature and art history, and early Indian art history, and holds a PhD in Chinese literature from the Australian National University, Canberra.
In New Zealand Books, Janet Hughes admires the 'poised, elegantly wrought poems, full of lively intelligence,' in this first collection. K. Satchidanadan in The Book Review, New Delhi, writes that Bridge 'spans the distance between myth and reality as easily as she travels from one culture to another.'
Bridge's second collection is The Girls on the Wall (1999). In Heat, Judith Beveridge writes that Bridge brings 'a discernment to her subjects that is modest yet astute; an intensity which is lens-like in its ability to capture the tensions of a life lived shifting amongst cultures,' and 'Bridge's poems engage the reader through intimacy of tones and voice and through her ability to give delicate expression to a range of emotions. She is a poet of refinement and distillation, a poet whose work is free of self-conscious mannerisms or affectations, yet whose work can probe and startle in many unexpected ways.'

Diana Bridge's third poetry collection, Porcelain, was published in 2001. Nicholas Reid writes in a review in Glottis, 'Coleridge claimed that the best works are those that we return to with greatest pleasure. For some of us, that means poems which we might wish to teach, or even (is this the greatest compliment?) to set as practical criticism exercises for student examinations. And by this standard, Diana Bridge succeeds handsomely in her new collection, Porcelain.' Terry Locke writes about the collection in English in Aotearoa, 'In one sense, these poems are not spare. They are a wonderful testimony to cultural enrichment, to a life whose vistas have multiplied in contact with the great traditions of Asia. At a time when our own responses to refugees (let's forget the Australians for a moment) is in the spotlight, this is a timely volume in more ways than one.'

Cath Kenneally responds to the collection in Landfall, 'Bridge's poems build up an accretion of images and rhythms and phrasings that seem to be modelled on at least a version of 'oriental' writing: spare, telling arrangements that make the most of the least possible...There is a scholarly respect for the ancient wisdoms behind this book, along with a willingness to identify ever-repeated mistakes. What could have been a gushy travelogue becomes a collection of beautiful specimens admired but nonetheless pinned with the entomologist's ruthlessness under glass. While the poet uses the riddles and honeyed diction of venerable tradition, she wants us to judge.'

Bridge's fourth collection Red Leaves was published by Auckland University Press in 2005. John Horrocks wrote in Poetry NZ , 'Her latest book supports the case that she is one of the very best among New Zealand poets.' Hugh Roberts of the New Zealand Listener comments on Red Leaves, 'Bridge is a poet who weighs every syllable of every line, arranging words and images with infinite care...it is a rarer pleasure than it should be to read a poet who writes with such evident attentiveness to aesthetic effect. Bridge demands at least as much thought and care from herself in writing the poem as she would hope to receive from her readers...No doubt this is one reason her poems about India (another large section of the volume) work so much better than 'travelogue' material usually works in contemporary poetry. She invites the reader to join her as an interested and intelligent outsider, without reducing an ancient and complex civilization to a bit player in a voyage of self-discovery.'
In 2008, Diana published a translation paper and two essays. The paper, 'An Unexpected Legacy: Xie Tiao's Poems on Things' was published by the Asan Studies Institute and the New Zealand Centre for Literary Translation. Her essay, 'O to be a dragon', considering some of the Asian repertoires and locations of her work, appeared in the New Zealand Journal of Asian Studies, while her other essay, on the China-based poems of Robin Hyde, was published in Lighted Windows: Critical Essays on Robin Hyde, edited by Mary Edmond Paul.
Bridge's fifth collection, Aloe & Other Poems (Auckland University Press), was published on Poetry Day in July 2009.
In 2010 she was presented with the Lauris Edmond Memorial Award for Poetry, for her distinguished contribution to New Zealand Poetry.
In 2014 Bridge won the Landfall Essay Competition with her essay 'An attachment to China'.
Diana was the winner of the Sarah Broom Poetry Prize in 2015. The chief judge, Irish poet Vona Groarke, described her work as "possibly amongst the best being written anywhere right now. For the arresting composure of the poems, for their reach and depth, for their carefully-wrought thought and language, for the beauty of their phrasing, for how they are both intellectually astute and also sensual and accessible, for the way they catch you up short and make you wonder, with a delightful wonder, just how it is they have brought you to where they have brought you; for their wit and style and yes, their seriousness."
The same year, Bridge was also invited to take up a residency at the Writers' and Artists' Colony at Yaddo in upstate New York, the first New Zealander since Janet Frame to go there.
In 2016 Cold Hub Press released a collection of new and selected poems chosen by Robert McLean, with an introduction by Janet Hughes. In the Supplementary Garden: New and Selected Poems was longlisted for the Poetry Prize in the 2017 Ockham New Zealand Book Awards. Vincent O'Sullivan wrote of the collection that Bridge's poetry 'displayed an unashamed humanism', and that he can think of few poets that have 'a sharper eye or finer ear' (Unity Books Wellington, May 2016).
In 2019, her collection two or more islands was published by Otago University Press. In his review, Nicholas Reid writes "she shows that she knows intimately Chinese and Indian mythology and culture as well as Classical western mythology. Not only that, but she can make meaning of these things. Two or more islands is not a display of learning, but a book of poems that show us how ancient concepts still have resonance for us."
Bridge shared her poem Dream Sound for Chinese language week in 2021.
MEDIA LINKS AND CLIPS