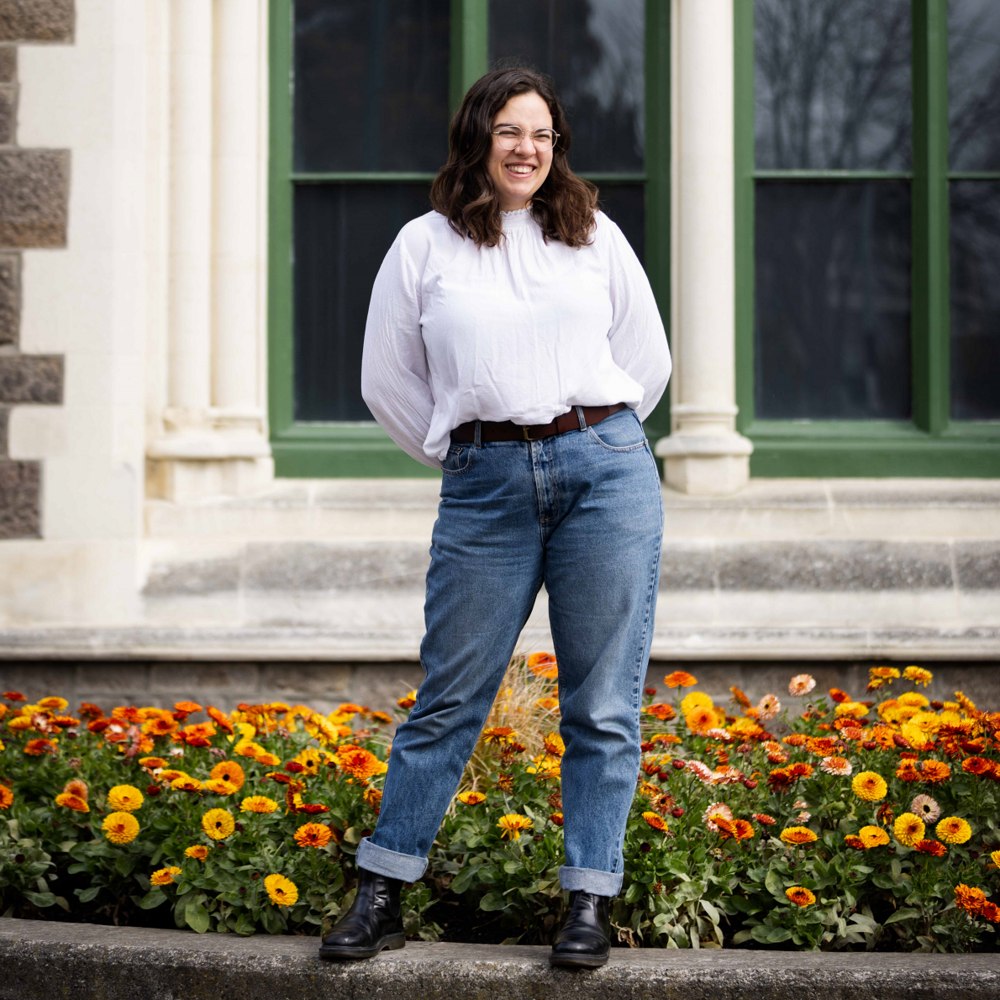 Writer's File
Claudia Jardine
Canterbury - Waitaha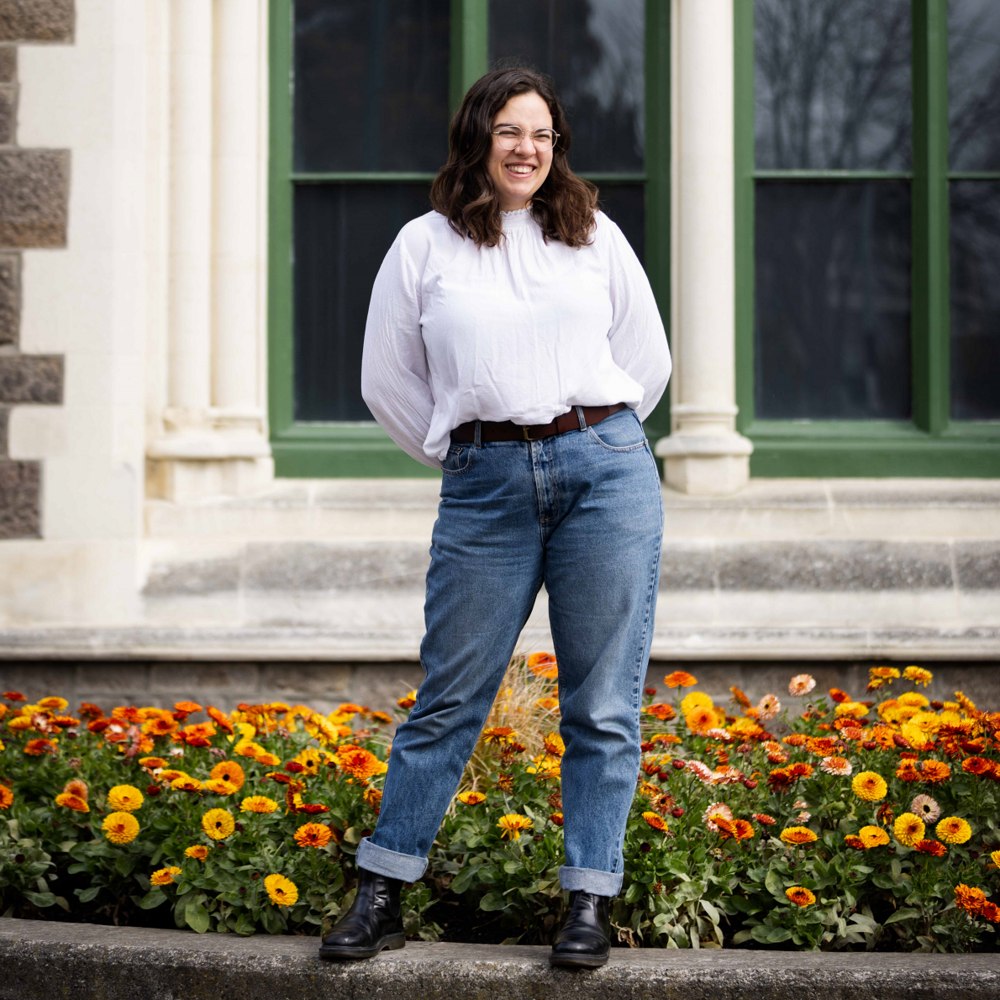 In brief
Claudia is a poet, musician, translator and arts industry freelancer from Ōtautahi/Christchurch whose first book, BITER, was published by AUP in 2023. She holds a Master of Arts in Classics (Distinction) from Victoria University of Wellington, and currently teaches creative writing part time at the University of Canterbury. Her ancestors are from the British Isles and the Maltese Archipelago.
Jardine, Claudia (1995 - ) was born in Te Tihi o Maru/Timaru and lived in Ōtautahi/ Christchurch and Pōneke/Wellington before returning to Ōtautahi in 2021.
Claudia holds a Master of Arts in Classics (Distinction) from Victoria University of Wellington. She won a Marsden Grant for Masters scholarship in 2019 on the basis of her research proposal, and the 2020 Alex Scobie Research Prize for best thesis. Her Masters work focused on an intertextual approach to Anna Komnene's depictions of women in positions of power in The Alexiad, a historical text from the Byzantine period.
In 2023, Claudia released her book BITER with Auckland University Press. She describes BITER as "a book of contemporary poetry about love and relationships. Translations of poems from the Classical and Byzantine periods are dotted amongst modern lyric poems and more traditional forms. It's a hybrid creature!" Claudia weaves together translations of Greek epigrams from the Palatine Anthology with modern influences, her studies being a large influence on the text.
Claudia's chapbook 'The Temple of Your Girl' was published as part of AUP New Poets 7, alongside Rhys Feeney and Ria Masae, by Auckland University Press in 2020. Claudia's writing has also been published in Turbine | Kapohau, Mayhem, The Map, takahē, perverse, Mimicry, Sweet Mammalian, Starling, Sport, Landfall and Stasis journals and more, and was included in the Poetry Aotearoa Yearbook 2023.
In 2021, Claudia was awarded one of four creative residencies at Te Matatiki Toi Ora The Arts Centre in Ōtautahi. She lived in an apartment in the complex for three months and worked on her first book of poetry.
In 2023, she was featured as an emcee and panellist in the New Zealand Young Writer's Festival, and performed at Auckland Writer's Festival, WORD Christchurch and Australia's National Young Writers Festival.
As a musician, Claudia is a former Smokefree Rockquest competitor; she won the Christchurch regional finals at age fifteen and the national APRA Lyric Award at age seventeen. In May 2019, Claudia released her EP North with five tracks recorded at Wellington's Blue Barn recording studio. Her first single 'Hide' topped the independent charts in Canterbury and hit #3 on the national Student Radio Network's Top 10.
November 2023
MEDIA LINKS AND CLIPS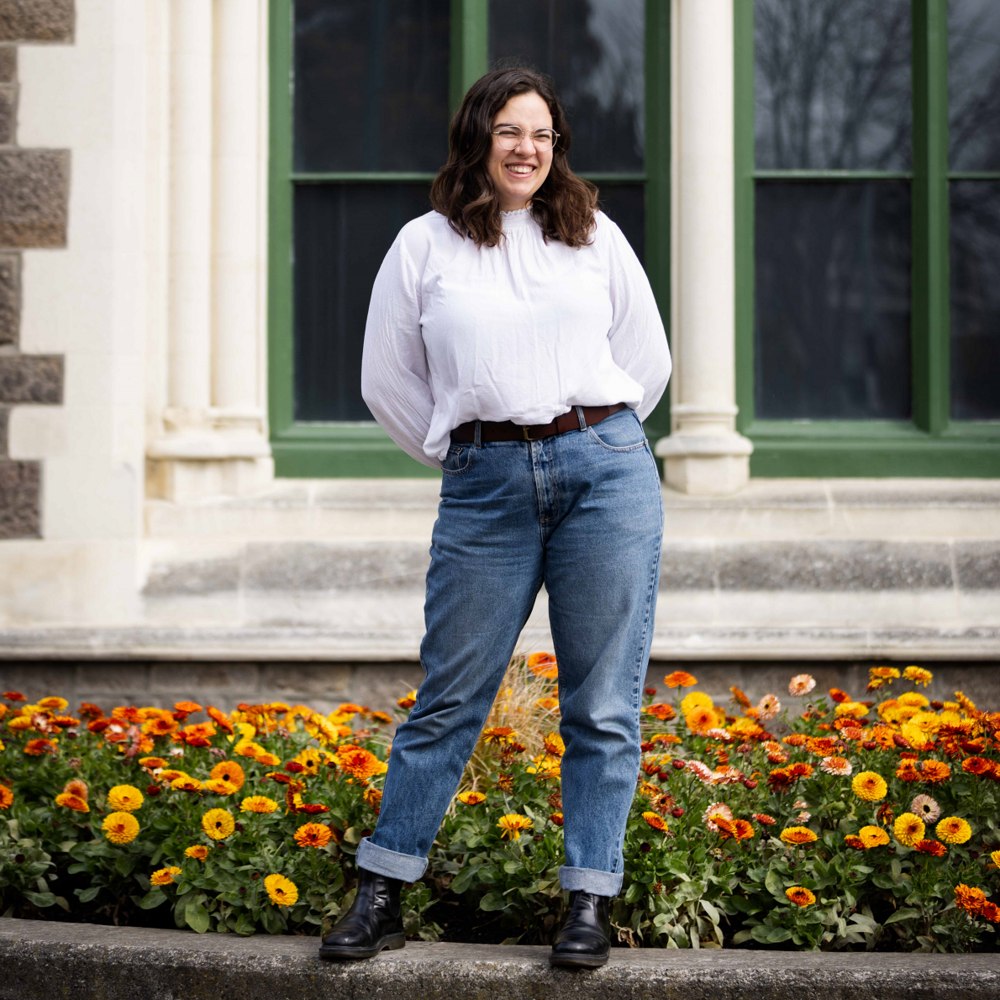 Apply for Claudia to visit my school
Apply now