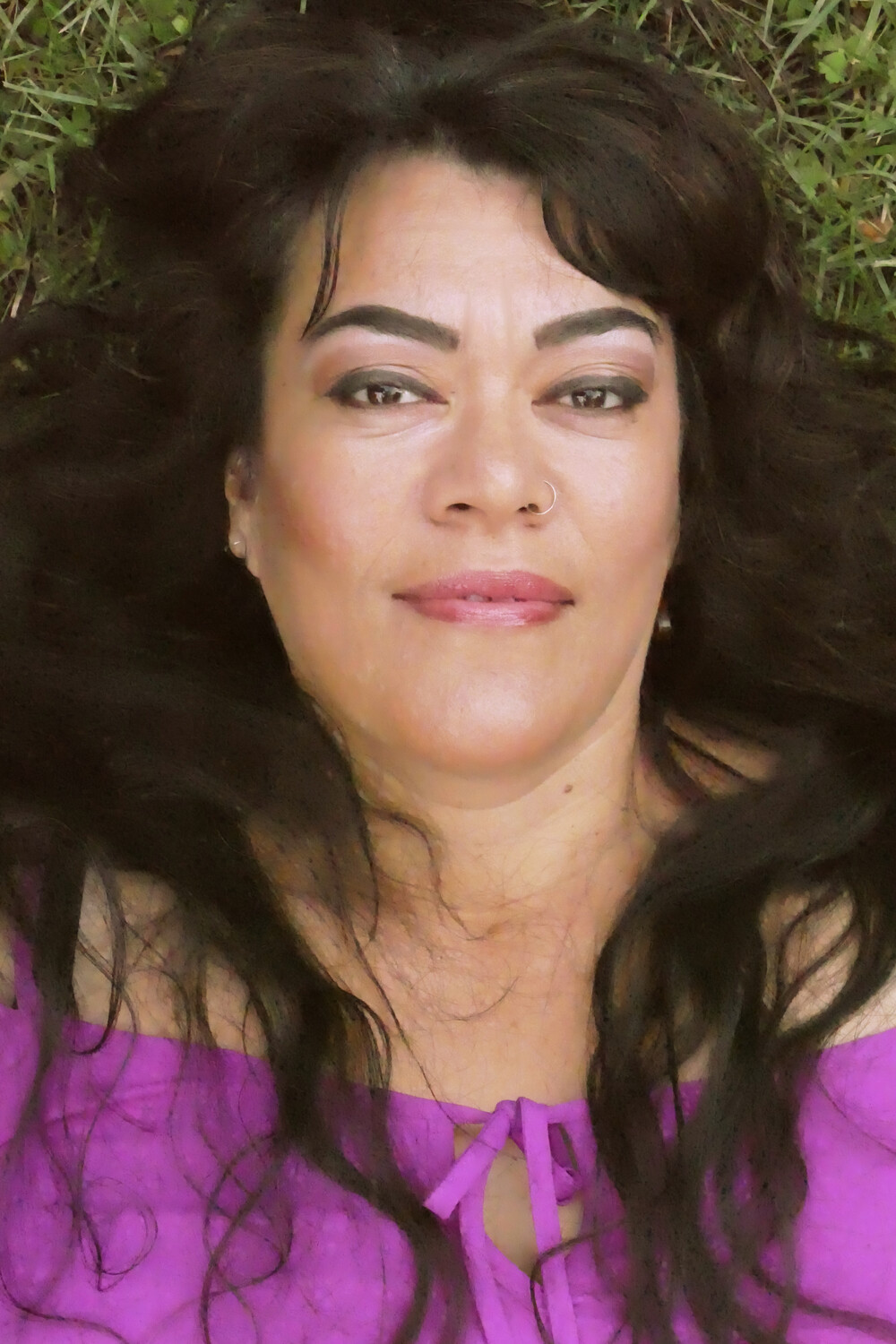 Writer's File
Tusiata Avia
Canterbury - Waitaha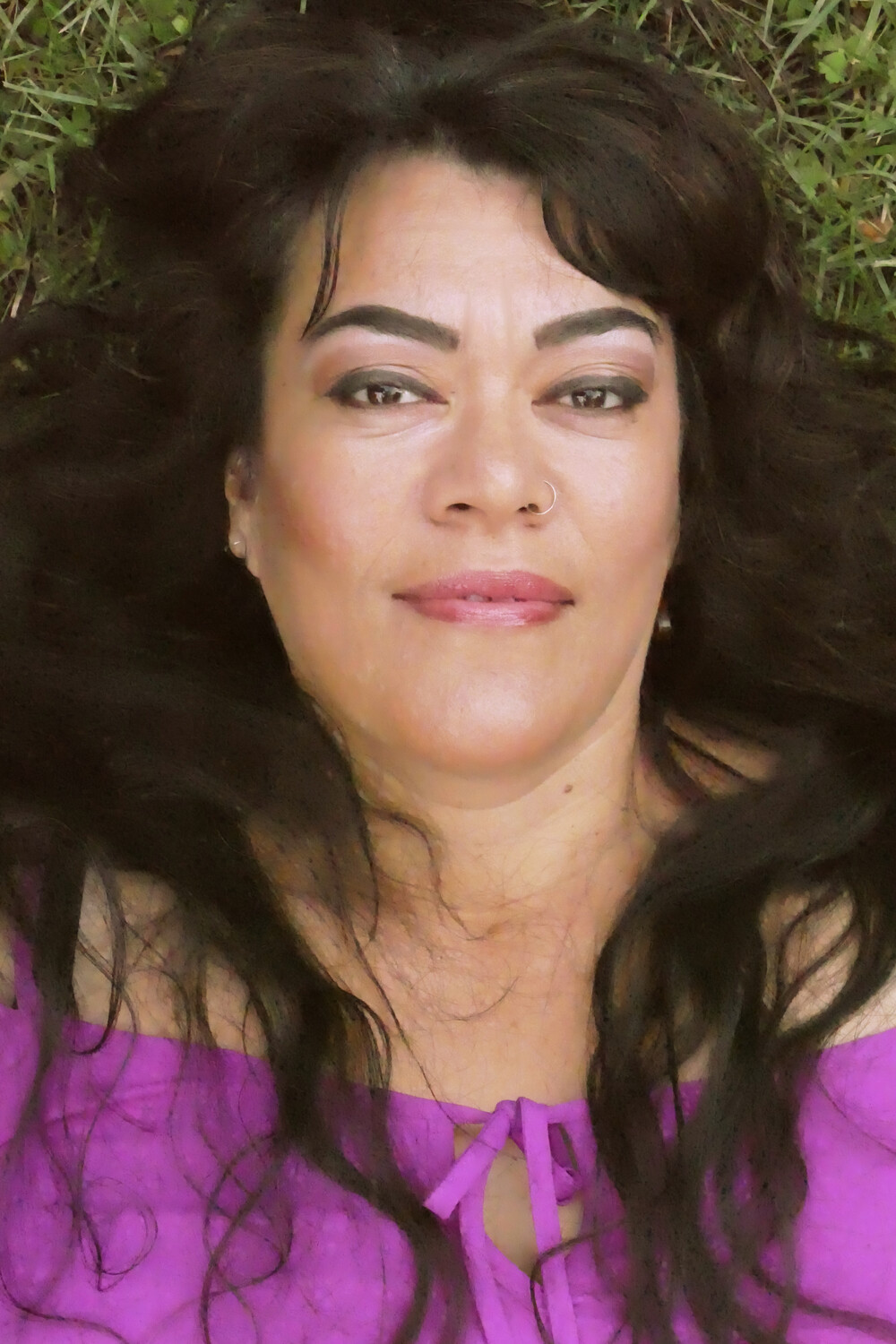 In brief
Tusiata Avia is a poet, performer and children's book writer known for her dynamic performance style. Tusiata has held a number of residencies including the Fulbright Pacific Writer's Fellowship at University of Hawaii, and the Ursula Bethel Writer in Residence at University of Canterbury. She was the 2013 recipient of the Janet Frame Literary Trust Award, and her collection Fale Aitu (Victoria University Press, 2016) was shortlisted for the 2017 Ockham New Zealand Book Awards. In 2020 she was appointed a Member of the New Zealand Order of Merit in the Queen's Birthday Honours and made an Arts Foundation Laureate.
The Savage Coloniser Book
Tusiata Donna Avia (1966-) is a poet, a performer, and children's book writer. Avia is of Samoan descent, and her name, Tusiata, means both painter and artist.

Avia was born and raised in Christchurch. She attended Canterbury University, before moving to Auckland and then overseas. From 1990 until 2001 Avia travelled and taught. She spent time in Samoa, Europe, Australia, the Middle East and Africa before returning to New Zealand in 2001. In 2002 she completed the MA Creative Writing Programme at the International Institute of Modern Letters.

Tusiata Avia's poetry has appeared in various literary journals including Turbine, Sport, and Takahe. Her radio drama You Say Hawaii was broadcast in 2002. She also works as a performance poet. Her solo show Wild Dogs Under My Skirt premiered at the 2002 Dunedin Fringe Festival.

In 2002, Avia's books for children, Mele and the Fofo and The Song, were published by Victoria University Press.

Wild Dogs Under My Skirt (Victoria University Press, 2004), Tusiata Avia's first collection of poetry, draws on two different cultures and charts the sometimes painful points of their intersection. These poems are both confrontational and entertaining, raw and lyrical, they occupy legend and history - yet break through into an urban landscape that is just as arresting and richly patterned. Avia's poetry is alive with the energy and rhythm of performance poetry and an oral tradition, but it also stakes out a unique physical life on the page, reshaping our language and our understanding of New Zealand culture.

Sia Figiel described Avia's poetry as 'quite revolutionary in the sense that, not only does it define the face of Pacific literature in New Zealand, but it redefines the face of New Zealand literature itself.'

Tusiata Avia was an artist-in-residence at the 2005 Macmillan Brown Centre for Pacific Studies in Christchurch.

She was also awarded the 2005 Fulbright-Creative New Zealand Pacific Writers' Residency at the University of Hawaii. Avia used the residency to work on a collection of poetry and a new theatre work.

Tusiata Avia was shortlisted for the 2006 Prize in Modern Letters.

Avia published Bloodclot (Victoria University Press) in 2009. She was the 2010 Ursula Bethell Writer in Residence at the University of Canterbury.

Tusiata Avia is regularly published in international literary journals and invited to appear at writers festivals around the globe. Highlights include performances in New York and at Poetry Parnassus, which brought one poet from each Olympic country to London as part of the Cultural Olympiad in the run up to the 2012 Olympic Games. She was the 2013 recipient of the Janet Frame Literary Trust Award.

Avia specialises in performing for, speaking to and inspiring groups of young people. She has taught, written and performed poetry since 2003 for youth organisations that include Rising Voices Poetry Slam Movement, Fresh Horizons (Tautai Arts Trust), Te Papa, youth justice facilities, and for schools across the country and overseas.

Avia's work Fale Aiutu - Spirit House (Victoria University Press, 2016) has been described by Emma Shi for Booksellers NZas 'utterly alluring. The supernatural quality of her imagery perfectly brings the concept of ghosts to the fore of her collection. Avia is an expert at her craft and finds layers and layers of memory in old homes, broken buildings, echoed words.' The collection was shortlisted for the 2017 Ockham New Zealand Book Awards. The judges described it as 'an urgent, politicised collection, which finds eloquent ways to dramatise and speak out against horrors, injustices and abuses, both domestic and public. The poems are tough, sensuous, often unnerving. Prose poems, pantoums, short lyrics, list poems, hieratic invocations: the passionate voice holds all these together. We teleport between geographies and cultures, Samoa to Christchurch, Gaza to New York. The world we think we know is constantly made strange, yet disconcertingly familiar; the unfamiliar seems normal, close to home.'
In the 2020 Queen's Birthday Honours, Avia was appointed a Member of the New Zealand Order of Merit, for services to poetry and the arts.
In 2021, Avia's collection The Savage Coloniser Book (Victoria University Press) won the Peter and Mary Biggs Award for Poetry at the Ockham New Zealand Book Awards. The collection was described by the judges as "a book bursting with alofa, profound pantoums, profanity and FafSwaggering stances, garrulously funny, bleakly satirical, magnificent".
In a review for ANZL, poet Selina Tusitala Marsh wrote: "this stunner of a collection explores the savage in, around, behind, and before us – in a way I haven't yet read articulated to this degree, with this much poetic aplomb. We know each other, this collection reminds us. We're a small island, and poetry atolls are all connected beneath the surface, even if the water keeps rising."

Tusiata's most recent collection, Big Fat Brown Bitch, was published by Te Herenga Waka University Press in 2023. Courtney Sina Meredith described it as "a raw and hard-won wisdom between the lines, a sense of looking back over her battles and her treasures: a masterpiece of radical self-acceptance."
November 2023
MEDIA LINKS AND CLIPS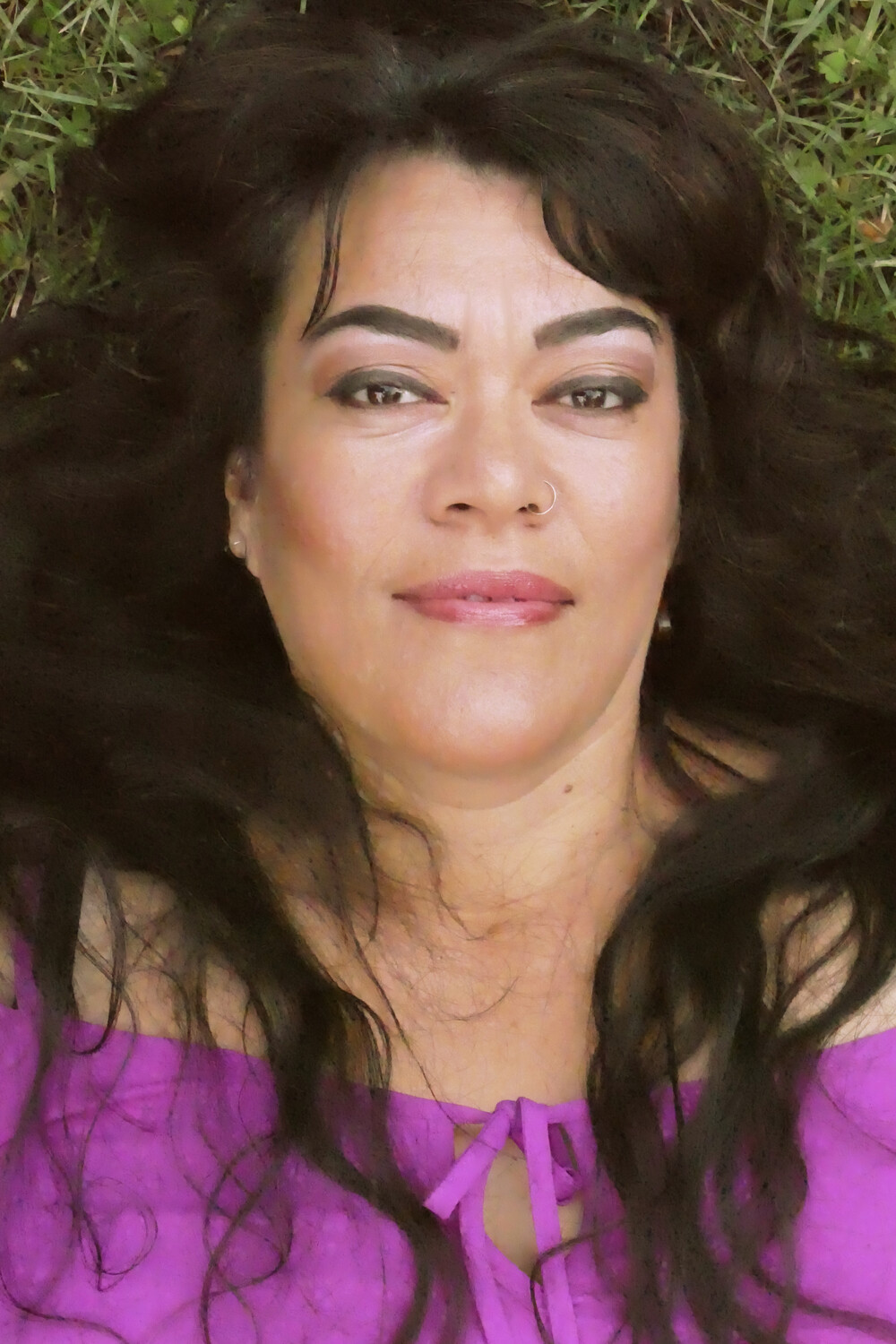 Apply for Tusiata to visit my school
Apply now