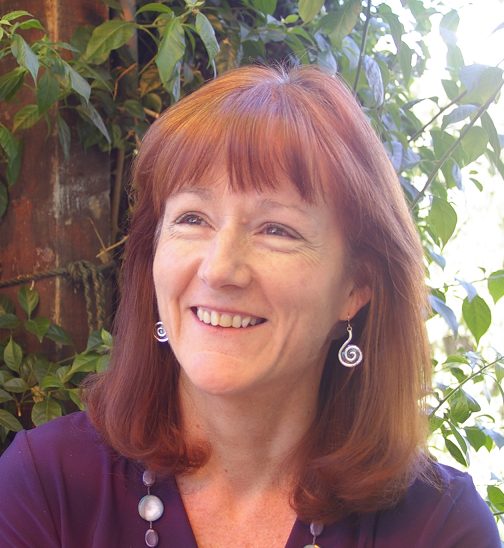 Writer's File
Sherryl Clark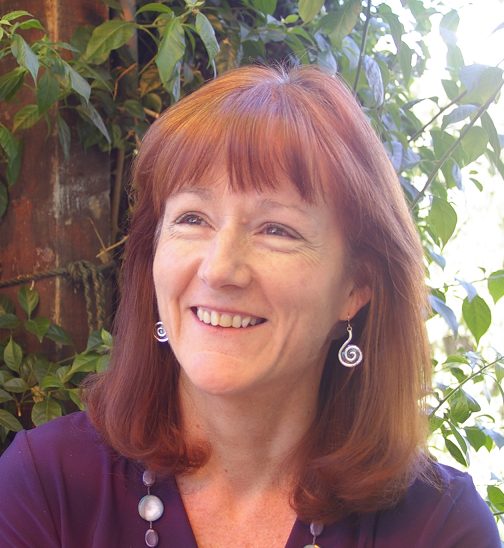 In brief
Sherryl Clark is a writer of children's books, crime novels and poetry. She has published over seventy books for children and young adults, as well as a number of books of poetry and adult crime fiction. Sherryl received the NSW Premier's Award - Patricia Wrightson Prize for Children's Books 2005, the Children's Book Council of Australia Honour Book Award in 2008 and in 2019 her adult crime fiction novel Trust Me, I'm Dead was longlisted for the Ngaio Marsh Awards Debut Novel and the Crime Writer's Association John Creasey New Blood Award (UK). In 2013, Sherryl graduated from Hamline University in St Paul, Minnesota, with a Master of Fine Arts specialising in Writing for Children and Young Adults, and in 2018 completed a PhD at Victoria University in Melbourne.
Clark, Sherryl (1956 - ) was born in Kawakawa in the Bay of Islands. In 1978 she moved to Melbourne, Australia, and began attending a writing class. This led to her completing an Arts degree at Deakin University, then teaching writing in the community and working on a range of community projects.
In 1997, Sherryl published her first children's book, The Too-Tight Tutu (Penguin). She has gone on to publish over seventy more children's books, including Tiger Trouble (Aussie Bites – Penguin, 2000), The Littlest Pirate and the Hammerheads (Aussie Nibbles – Penguin, 2005), Sixth Grade Style Queen (Not!) (Penguin Books, 2007) andJimmy's War (Penguin Books, 2015). Thirteen of these books have been named notable books by the Children's Book Council of Australia, and Sixth Grade Style Queen (Not!) won a CBCA honour award in 2008.
Sherryl has published a number of adult novels of crime fiction.These include Trust Me, I'm Dead (Verve Books UK 2019), Dead and Gone (Verve Books UK 2020), and Mad, Bad and Dead (Verve Books UK, 2022). She has also written two crime novels for young adults, Bone Song and Dying to Tell Me.
Sherryl has spent many years writing poetry, and in 1991 published her first book of poems, Edge (Pariah Press), described as 'an impressive first collection' (Michael Dugan, Overland). She followed this with Thicker Than Water (Pariah Press 1999), and the Walking the Dogs Anthology (Pariah Press 2004). Sherryl was a core part of producing Australia's only poetry magazine for women, Poetrix (1992-2013), and runs a poetry website for children. Her first book of poetry for children, Farm Kid, was published in 2004, and won the 2005 NSW Premier's Award for Children's Writing. In 2022, her verse novel for children Mina and the Whole Wide World (UQP) was published to rave reviews, winning a CBCA Notable Book Award. Aussie Kids Books website wrote that the book was 'a gentle and touching story which illuminates the enduring power of kindness and friendship', while Read Plus called it 'a touching story of empathy'.
As well as poetry, Sherryl writes short stories and personal essays, with her essay With These Hands winning the Ada Cambridge Biographical Prose Prize in 2005.
Alongside writing, Sherryl has many years of experience teaching at Holmesglen TAFE and Victoria University TAFE/Polytech, Melbourne. She has taught subjects such as Writing for Children, Short Story, Novel, Editing, Myths & Symbols and Writing for Young Adults. She has experience in self-publishing and has helped produce many community anthologies and magazines, and published a how-to guide in 1997 called Successful Self-Publishing (Hale & Iremonger).
Following her Arts degree, Sherryl went onto to earn a Masters of Fine Arts from Hamline University in St Paul, Minnesota, then a PhD in creative writing (topic: fairy tales) from Victoria University in Melbourne.
Sherryl currently resides in Whangārei.
LINKS