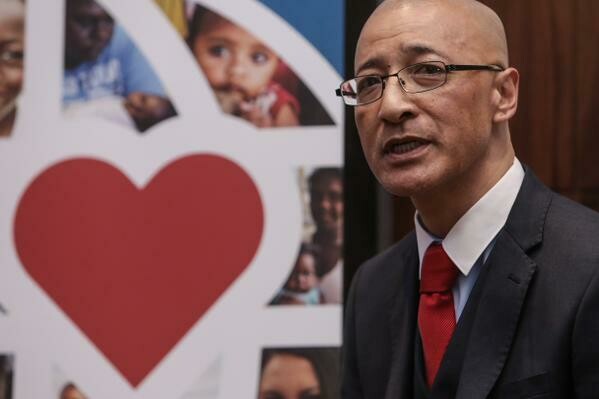 Writer's File
Andrew Fiu
Auckland - Tāmaki Makaurau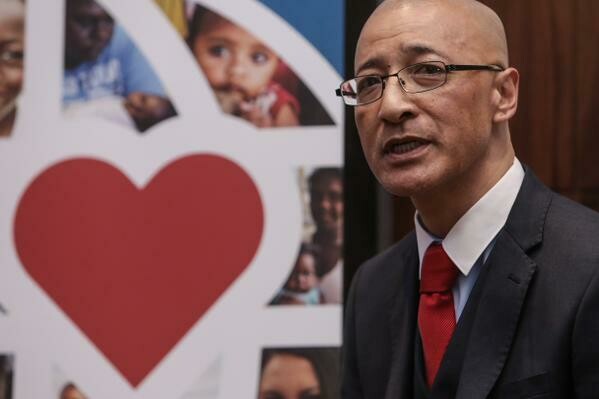 In brief
Ta'afuli Andrew Fiu is a non-fiction author and inspirational speaker. His memoir Purple Heart is the story of his years in hospital, following a bout of rheumatic fever as a teenager. As a result of damage to his heart, he had a record breaking five open heart surgeries.

ABOUT THE AUTHOR
Fiu, Ta'afuli Andrew (1965 –) is a non-fiction writer. He was born in Samoa and moved to Auckland as a child. He currently divides his time between Queensland, Australia and Auckland.

Fiu's book Purple Heart (Random House, 2006) chronicles his years in hospital, following a bout of rheumatic fever as a teenager. As a result of damage to his heart, he had a record breaking five open heart surgeries. Purple Heart was on the 2006 The Listener Best Books List.

Andrew McNulty for The Listener said of Purple Heart, 'Fiu's autobiography is a flurry of selected memories and mixed emotions, but in tracing personal turmoil his touch is light, and though sometimes wry, he's never self-pitying: rather, he celebrates the human comedy. The book's something of a multicultural festival, with a vast cast that ranges from a sprawling conglomeration of relatives - cousins, aunties, uncles, sisters, children, a grandchild, partners past and present - to doctors, nurses, orderlies to motley patients to fellow workers and employers.'

Coral Atkinson for New Zealand Books described it as 'a warm, funny, touching chronicle of growing up Samoan in New Zealand in extraordinary circumstances. It is an account of an astonishingly brave man, who has faced seemingly insuperable odds and not only survived but come through smiling. Told with endearing candour and not a trace of self-pity, the memoir is a celebration of the importance of family and friends, and the power of a positive spirit. In a world of hate, fear, and cruelty, it is a welcome affirmation of the traditional virtues of faith, hope and love.'

Following his publication of Purple Heart, Andrew has been a guest speaker at a number of events and functions, including the 2015 RHD Action Launch, 2015 Heart Kids NZ national conference, 2014 Positive Schools conference, 2013 Patient Care Asia conference and 2013 SLANZA conference.

After establishing Pacific Mango Media and Design with his partner, Fiu went on to be Special Publications Manager for New Zealand Herald.

Purple Heart has been produced as a radio play, commissioned by Radio New Zealand; and a talking book, commissioned by The Blind Foundation.
WRITERS IN SCHOOLS INFORMATION
KAPAI: Kids Authors Pictures and Information

Where do you live?
I live six months in Queensland and the other six months of the year in Auckland.

What books do you read?
I like to read 'thrillers' or crime novels.

Who is your favourite writer?
Lee Child.

How do you think up your ideas?
I look at everyday situations and real life experiences to develop many of my ideas, the others just pop into my head!

What is the best thing about being a writer?
The best thing I think is actually receiving letters and emails from people who have read my book and enjoyed laughing or in many cases crying through certain parts of my book. It is also fantastic to hear that they 'thought they knew' my characters personally. That means that I described them well so that they moved with them through the years and could actually feel the emotions.

Some Questions from Primary School Students

What sort of pets do you have?
A Dog named 'Savvy' — he is two years old and is a huge tan coloured mastiff.

What are your favourite colours?
Blue & purple.

What is your favourite food?
Fish

What is your favourite movie?
The Colour Purple.

What is your favourite game?
Rugby.

What is the most fun thing about being an author?
Day dreaming!

How do you make books?
With imagination.

Where do you go for your holidays?
Samoa or Australia.

What was the naughtiest thing you ever did at school?
Pretended to be sick so I could get off school early.

Some Questions from Secondary School Students

How did you get started?
I just woke up one day and thought 'Hey I could write a book!' and then I sat down and just started writing.

Who inspired you when you were getting started?
My mother and father

What advice would you give an aspiring young writer?
Know your characters, love them and then describe them as best you can to strangers (or the readers) who don't know them.

Is it difficult to make a living writing in New Zealand?
I have not made money yet but I know that I will eventually. You must have Passion first to write, everything else comes after that!

What were you like as a teenager?
I was always day dreaming, and thinking 'I wonder what would happen if?' and sometimes I would get into trouble, but if there was a book involved in a lesson I usually would get the best marks at a test.

Is there anything else you could tell students about yourself?
Growing up in Samoa and going to school with no shoes.
Dreaming up a business then making it a profitable reality.
Surviving five open-heart operations.
What it is like to die twice and come back to life.
Spending almost four years in hospital.
MEDIA LINKS AND CLIPS