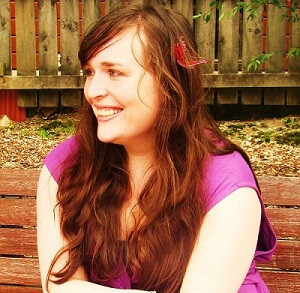 Writer's File
Helen Vivienne Fletcher
Wellington - Te Whanganui-a-Tara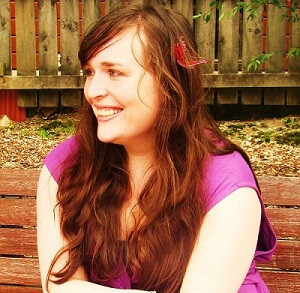 Helen Vivienne's books (4)
Helen Vivienne Fletcher loves telling stories, and is always excited when people want to hear or read them. She began writing her first novel at thirteen and discovered her passion for writing for children while working as a mental health phone counsellor. "Over the years I spoke to many people in abusive relationships, or other dark situations. When you are in a dark place it is so incredibly difficult to ask for anything, or even see the situation for what it is."
This led to the creation of Broken Silence (2017). A dark psychological YA thriller, Broken Silence tells the story of seventeen-year old Kelsey, who becomes entangled with a mysterious stranger over the phone. The book was praised for its life-and-death suspense and thrilling plot twists. Fletcher followed this up with Underwater (2018), a YA novel based around a dark and complicated love triangle. Both novels are available in paperback and as e-books.
Fletcher released Symbolic Death in 2017; a collection of sad, poignant, and darkly funny tales about death with more than a little black humour. She has also found success as a writer of children's books. These include Aunt Kelly's Dog, Jenny No-Knickers and Do Fruit Worry about Getting Fat? Each of them is illustrated by Ian Garmonsway. As a recipient of an assistance dog herself, Fletcher has donated $1 on each sale of Aunt Kelly's Dog to Assistance Dogs New Zealand.
Fletcher is also a spoken word poet and has performed in numerous shows including Male Tears, The Menagerie and 4th Floor Journal Launch. Her first play, How to Catch a Grim Reaper, was commissioned by the Young & Hungry Arts Trust and was first presented as part of the 2015 Festival of New Theatre at BATS Theatre in Wellington, New Zealand. At the 2015 Wellington Theatre Awards, Fletcher was named Outstanding New Playwright. How to Catch a Grim Reaper is available through Playmarket. She is also the recipient of the 2012 Wellington Children's Book Association New Pacific Studios residency and was included on the shortlist for the 2008 Joy Cowley Award.
Fletcher has written for a number of children's educational publishers, including Wild Things Magazine and The School Magazine. She is the programme director of Brain Bunny Workshops, which runs creative writing holiday programmes and after school classes for children. These workshops began as a series of fundraisers for several Wellington charity organisations. Fletcher also teaches workshops for adults through the Wellington High School Community Education Centre.


November 2022