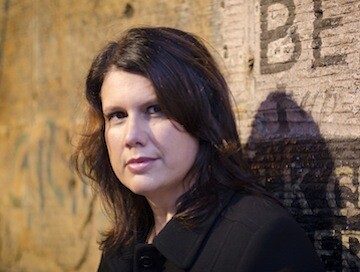 Writer's File
Paula Morris
Auckland - Tāmaki Makaurau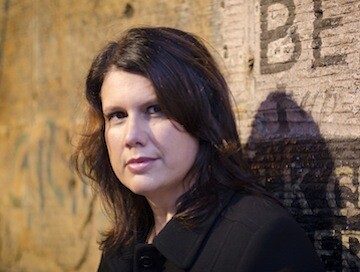 In brief
Dr Paula Jane Kiri Morris is a novelist, short story writer and essayist of English and Māori (Ngati Wai) descent. She has received numerous fellowships, international residencies and awards for her writing, including best work of fiction at both the NZ Post Book Awards and Nga Kupu Ora Māori Book Awards in 2012 for her novel Rangatira. Her stories are widely anthologised and broadcast, and her 2008 collection, Forbidden Cities, was a regional finalist in the Commonwealth Prize. Paula has a D. Phil from the University of York and an MFA from the University of Iowa. She spent several decades, living overseas, working in London and New York, and since 2003 she has taught creative writing at universities, including Tulane University in New Orleans, and the University of Sheffield in England. She now teaches creative writing at the University of Auckland in New Zealand, and is the founder of the Academy of New Zealand Literature.
ABOUT THE AUTHOR
Morris, Paula (1965 - ) is an award winning novelist, short story writer, and essayist. She was born in Auckland and is of English and Ngati Wai descent.

Morris graduated from the University of Auckland in 1985 with a BA in English and History. She went on to study at the University of York in England, where she completed a D.Phil in 1990. In the 80s and 90s, Morris worked in London and New York, first at BBC Radio 3 and then at various record companies, as well as at The New York Times.

She returned to New Zealand in 2001 to complete an MA in Creative Writing at the Institute of International Letters. While at the Institute, she wrote the novel Queen of Beauty, which won the 2001 Adam Foundation Prize for Creative Writing. The novel was published in 2002 and featured in a number of 'Best of' book lists, with The Listener declaring it it the 'local debut of the year ... a warm, unsentimental portrait of a family in all its confusion and conflicting stories' and the New Zealand Herald calling it a 'stunning debut novel...a masterful work'. The novel won the NZSA Hubert Church Best First Book Award at the 2003 Montana New Zealand Book Awards.

Morris then returned to the US as part of the MFA programme at the University of Iowa, where she was the first Glenn Schaeffer New Zealand Fellow, and then a Teaching-Writing fellow. In Iowa Morris wrote many of the stories for her 2008 collection Forbidden Cities, as well as much of her second novel, Hibiscus Coast (Penguin, 2005).

A literary thriller set in contemporary Auckland and Shanghai, Hibiscus Coast tells the story of a bold scheme to steal Goldie paintings from the Auckland Museum and replace them with expert forgeries. The Christchurch Press suggested that 'Hibiscus Coast continues its predecessor's strengths of fine characterization and evocative writing, and goes further by adding impressive qualities, such as dynamic plot and knife-edge storytelling.'

Trendy but Casual (Penguin, 2007), described as a 'comedy of bad manners' set in New York City, satirises the PR industry, and the popular obsession with celebrity. 'Morris vividly evokes the ur-city in all its hectic glory,' wrote Jolisa Gracewood, commenting on the author's talent for 'captur[ing] the vanity of turn of the century Manhattan in a blizzard of knowing cultural references...a playful, sparkling snow globe of a novel' (Listener).

In 2008, the year Morris was the Buddle Findlay Sargeson Fellow, she published Forbidden Cities (Penguin, 2008), a collection that roams the world - Auckland, Los Angeles, Shanghai, London, Budapest, New York, New Orleans – in exploration of escape, transgression, ambition, delusions, and desire. The New Zealand Herald called it 'one of the best short story collections written by a New Zealander in years', and Forbidden Cities was a regional finalist for the 2009 Commonwealth Prize.

Morris was editor of the 'expatriate' issue of Landfall in 2009 and also edited the Penguin Book of Contemporary New Zealand Short Stories (Penguin, 2009), a snapshot of New Zealand fiction in the early twenty-first century. An interview with Morris (conducted by Alice Te Punga Somerville) featured in in the anthology Words Chosen Carefully, edited by Siobhan Harvey (Cape Catley Ltd, 2010).

Her novel Rangatira was published in 2011 by Penguin and in German in 2012 by Walde+Graf. Based on the true story of an 1863 trip to England by a group of rangatira - including her tupuna, Paratene Te Manu - Rangatira won the fiction categories of both the 2012 New Zealand Post Book Awards and the Nga Kupu Ora Maori Book Awards. The novel has been described as an 'extraordinary literary achievement and probably the best of recent New Zealand historical novels' (New Zealand Books) and 'a triumph of characterisation' (Listener).

She has been awarded a number of residencies and fellowships, including the Bellagio Residency in Italy, as well as stays in Passa Porta in Brussels, the International Writers and Translators' House in Latvia, and Brecht's House in Denmark. Morris has appeared at numerous festivals in Europe, New Zealand, the US, the UK, and China.

Morris's short stories have been published in numerous anthologies, literary journals and magazines, and broadcast on the radio in New Zealand and the US. Her story False River was shortlisted for the 2015 Sunday Times EFG Short Story Award (UK). She also writes essays, book reviews, and arts features, and has twice been a finalist for Reviewer of the Year in the Montana New Zealand Book Awards.

In 2015, Morris' first long-form essay, On Coming Home, was published by BWB. The essay explores the lives of writer exiles and narrates the author's own return to New Zealand, confronting the very idea of 'belonging' in the process. The New Zealand Herald described it as 'fabulously literary and deeply personal … to be applauded as a contribution to the intellectual life of us, whoever we turn out to be.'

With Point/Scholastic in the US Paula has published four supernatural mysteries for young adults, including the bestselling Ruined (2009) and its sequel Unbroken (2011), both set in New Orleans; Dark Souls (2011), set in York; and The Eternal City (2015), set in Rome. Her children's book Hene and the Burning Harbour, part of the New Zealand Girl Series, was published by Penguin in 2013.

Since 2003, Paula has taught creative writing at the University of Iowa, Tulane University in New Orleans, the University of Stirling in Scotland and the University of Sheffield in England, as well as at festivals, schools, museums, and community centres all over the world. She returned to New Zealand in 2015 to convene the Master of Creative Writing programme at the University of Auckland. She is the founder of the Academy of New Zealand Literature, a new initiative that positions and promotes contemporary New Zealand writing, and helps mid-career writers locate research, residency and festival opportunities overseas.
MEDIA LINKS AND CLIPS