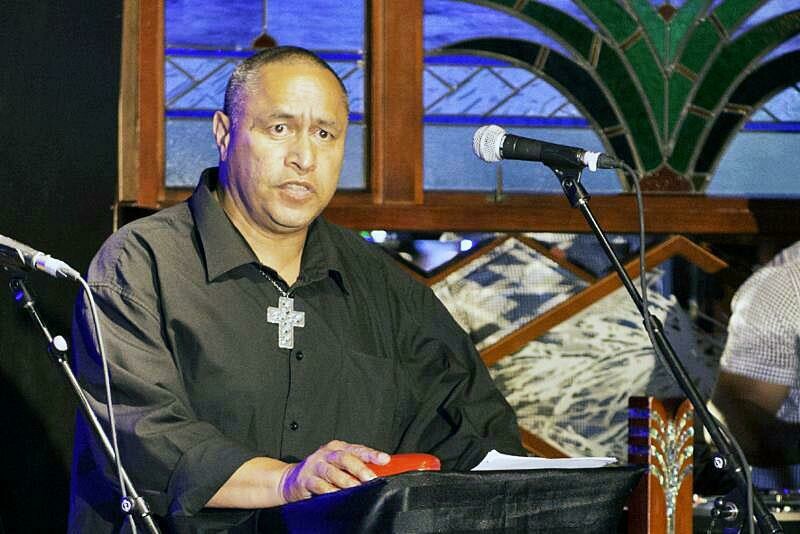 Writer's File
Muamua Strickson Pua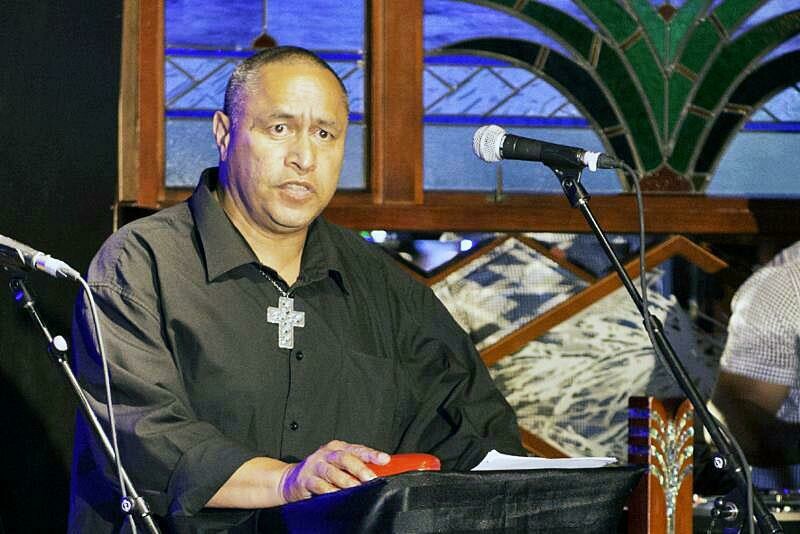 In brief
Rev. Mua Strickson-Pua is a Presbyterian minister and author. Though he primarily produces poetry, he has also written short stories, non-fiction essays, and educational articles. Whether fictional or non-fictional, much of Strickson-Pua's writing concerns itself with Pasifika identity and culture. His debut poetry collection Matua (Pohutukawa Press New Zealand) was published in 2006.
ABOUT THE AUTHOR
Rev. Mua Strickson-Pua (BORN –) is a New Zealand poet. Alongside his work as a writer and minister, Strickson-Pua also defines himself as an artist, cultural advisor, documentarist, music producer, and motivational speaker. Samoan-Chinese in heritage, Strickson-Pua identifies strongly with his Pasifika identity, with much of his writing espousing these cultural values and concerns.

Strickson-Pua spent his formative years in Auckland, completing his secondary schooling at Mount Albert Grammar. He worked as a post office clerk and gang worker before relocating to Palmerston North to study Social Work and Education at Massey University. In 1985, Strickson-Pua attended Otago University to complete a postgraduate Diploma in Pastoral Theology. In the following years, he was a Pacific Islands National Youth consultant, and subsequently transitioned into his current work as a chaplain and tutor for the Tagata Pasifika Resources & Development Trust.

Strickson-Pua has written for or supplied his writing to online sites such as the Blackmail Press Poetry e-Zine, the Te Ara online history database, and the Creative Talanoa website.

As a poet, Strickson-Pua's selected work has featured in numerous Pasifika publications and educational resources. These include: Whetu Moana: Contemporary New Zealand Poems in English (AUP, 2003), edited by Albert Wendt, Reina Whaitiri and Robert Sullivan; First draft: a collection of work by emerging Pacific writers (Creative New Zealand, 2004), edited by Adrienne Jenson; Voices of the Pacific: A Poetry Resource (Pearson Education New Zealand, 2006), edited by Dinah O'Meara; Niu Voices Contemporary Pacific Fiction (Huia Publishers, 2006), edited by Dr Selina Marsh; Writing the Pacific: An Anthology (Pacific Writing forum, 2007), edited by Jen Webb and Kavita Nandan; Making Settler Colonial Space: Perspectives on Race, Place and Identity (Palgrave McMillan, 2010), edited by Tracey Mar and Penelope Edmonds; Pacific Identities and Well Being: Cross-Cultural Perspectives (OUP, 2013), edited by Margaret Agee et al; and SPAN journal, edited by Dr Selina Marsh.

Strickson-Pua has also appeared in a number of New Zealand documentaries including: 87 Legacy; Chinks, Coconuts & Curry Munchers; Children Of The Migration; Dawn Raids; and Polynesian Panthers.

Strickson-Pua's first collection of poetry, Matua, was published by Pohutukawa Press New Zealand in 2006. Written to honour the poet's ancestors, Matua raises the history of a single family to the realm of universal human significance. The verse details the historical process that saw sacrifices turned into legacies, and explores the question of what it means to truly belong to a culture and its beliefs.

Matua is the first instalment of Strickson-Pua's "New Zealand Born" trilogy, which looks to recall Pasifika history as a means of facing the cultural future. The poet intends to release the second book in the series, titled Fiapoko Confessions of a Brown Bourgeoisie, in 2017, followed by the third collection, Fofoga Samoa, in 2018.

Strickson-Pua currently lives on Waiheke Island.


Last updated Aug 2016.
MEDIA LINKS AND CLIPS