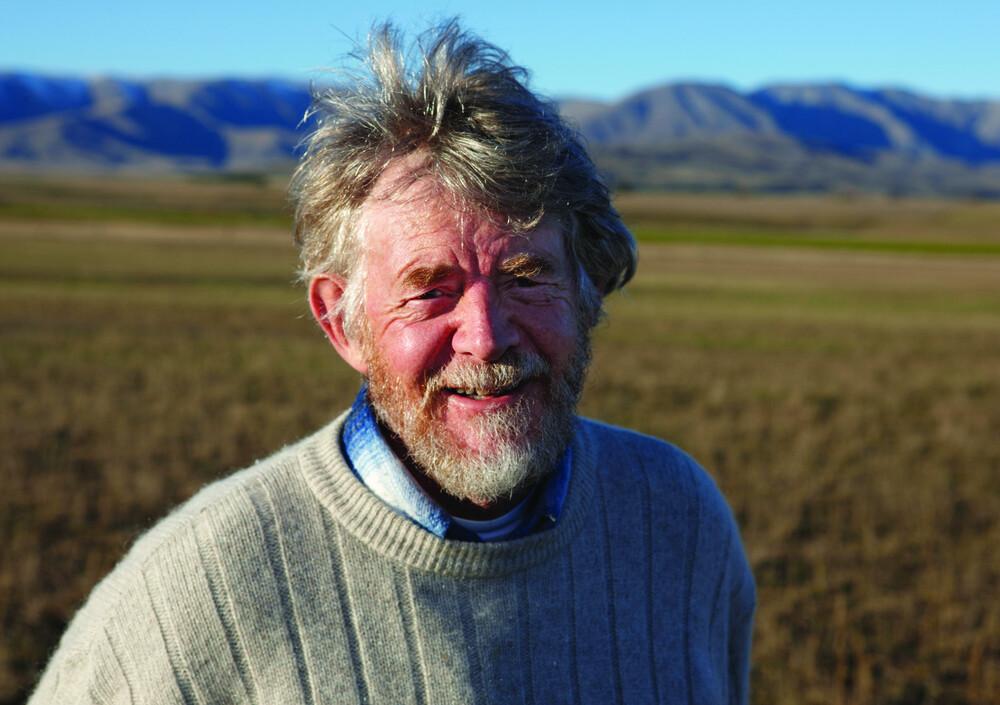 Writer's File
Brian Turner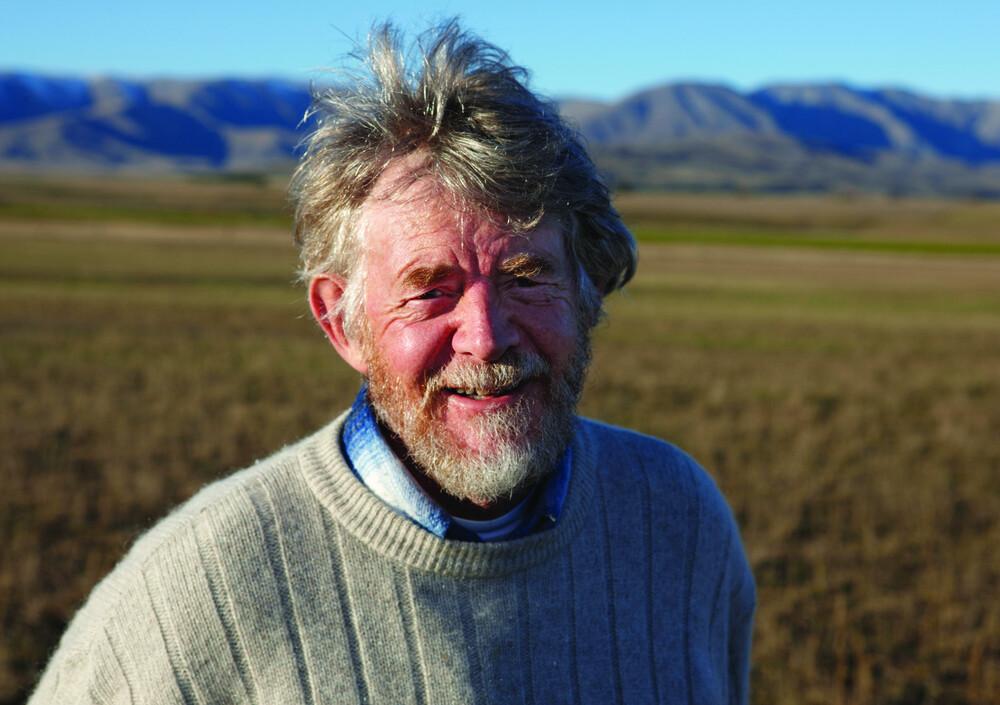 In brief
Brian Turner is a poet, essayist, biographer and editor. As one of New Zealand21q12s most significant writers on landscape, environmentalism and sport, Turner brings a fresh perspective to nature poetry. Brian Turner was appointed as the fourth Te Mata Estate New Zealand Poet Laureate in 2003. His work is frequently anthologised in collections of poetry and literary sports writing. He has published numerous poetry collections, as well as works of non-fiction.
FROM THE OXFORD COMPANION TO NEW ZEALAND LITERATURE
Turner, Brian (1944 ), is an unrepentantly regional Otago poet whose work moves constantly beyond the merely local or descriptive. Wider recognition has come with the Commonwealth Poetry Prize for his first collection, Ladders of Rain (1978) and the New Zealand Book Award for Poetry for Beyond (1992).

His other collections are Ancestors (1981), Listening to the River (1983), Bones (1985) and All That Blue Can Be (1989). He has also written short fiction and plays, his cricket play, Fingers Up? winning the J.C. Reid Memorial Prize 1985. In poetry and prose, Turner is one of New Zealands most significant writers on landscape, environmentalism and sport, through regular journalism for National Business Review, the Independent and elsewhere, and books including Images of Coastal Otago (1982), New Zealand High Country: Four Seasons (1983), The Last Rivers Song (1989) all text accompanying photographs The Visitor's Guide to Fiordland, New Zealand (1983), Timeless Land (with Owen Marshall and Graham Sydney, 1992) and his cricketing brothers biography, Opening Up (with Glenn Turner, 1987).

His work is represented in all recent major poetry anthologies and in literary sports anthologies such as Into the Field of Play (ed. Lloyd Jones, 1992), the Picador Book of Golf (1995) and New Zealand's Treasury of Trout and Salmon (ed. Bryce Hammond and John Parsons).

Turner has eschewed poetic cliques and fashions as rigorously as he rejects the archaic conventions of nature poetry: 'dismiss all talk of "rare beauty" / or "lyric fastness" as piffle There are / always the hills (Always the hills).'

His imaginative effort is always to establish that emphasised are, to cut away all intrusive pretension or platitude and render directly and with respect the independent reality of the things that matter to him: 'Only the mountains know / where they have come from / and where they are going / and what will happen when we are gone.'

Very often these are the hills, winds, clouds and rivers of the back-country landscape which he knows more actually and actively than probably any previous New Zealand poet. (Only the high-country writers like John Pascoe or Philip Temple can match him.) His 'nature poetry' is thus of that best kind which works as directly as the sun and the rain, and is a fusion of the poets roots, experience and reading.

Or often his subjects are more domestic, though still always vivid with the elemental processes of life. His 'Carrot' is told 'I understand / your angry new-born look / when you are wrenched / from the earth's warm haven; a slaughtered pig becomes, by its sheer dead weight, an emblem of grief for mortality ('Pig'); and, refreshingly egalitarian, he writes poems for grass, pebbles, potatoes (scabby testicles), autumn blackberries, fingerbones, a craven pet dog or a sleeping cat 'digesting the heart of a bird.'

And he writes with the same tough honesty about human emotions, relationships and (increasingly) memories, all subject to the same elemental processes of growth and decay as if they were trees or grass, all affirming the vital worth of emotion while almost passionately resisting sentimentalism.

So there are many fine love poems, poems of loss or grief, about happiness or the unseen bond with ancestors or the changing relationship with his father, poems where a creature may become the emblem for a complex of human feeling ('To muse is to escape / which a free-ranging chicken / can't do. There's a squawk / and a chaos of feathers / disappears into straw-coloured grasses' —'Bantam', uncollected).

Quite often Turner adopts a droll bloke role, brushing off anything phoney or pretentious with a quirkily derogatory wit, whether about a hawk ('the smarmy Al Capone / of the air'), or a love tryst interrupted by a' fat frog / croaking and staring pop-eyed / like a lovesick money-lender', or a moment of wickedly deprecating self-consciousness: 'I shrug off my shirt. / Burly men do it better, I'm sure / but shrugging is manly / so I shrug away and cough.'

Beneath the wit, the no-nonsense honesty, the rigorous clarity of sense and the sinewy rhythmic energy of the poems' surfaces runs the craft of a sophisticated, confident and well-read poet echoes of Berryman, Merwin, Durcan, Baxter, complex sound structures and a fine vibrant lyricism, the more singing because anchored so naturally in observed reality and the effort to make real.

Turner has worked, among other things, as customs officer, rabbiter, sawmiller, editor for Oxford University Press and managing editor of John McIndoe. He has been a national-class hockey player, senior cricketer and mountaineer, and is still a skilled race cyclist, fisherman and yachtsman. He held the Burns Fellowship in 1984 and the University of Canterbury writing fellowship in 1997. He was born in Dunedin, educated at Otago BHS and lives in Oturehua, in the Ida Valley, Central Otago.

RR.
ADDITIONAL INFORMATION
In 1984, Brian Turner was Robert Burns Fellow at the University of Otago. In addition to his recognition for Beyond (John McIndoe, 1992), Turner won the 1993 New Zealand Book Award for Poetry, now known as the Ockham New Zealand Book Awards, and in 1997 he was selected for the Ursula Bethell Residency in Creative Writing, designed to foster New Zealand writing by providing a full-time opportunity for a writer to work on creative writing in an academic environment.

Brian Turner has published two sporting biographies; On the Loose (Longacre Press, 1998) is the authorised biography of rugby star Josh Kronfeld, and Meads (Hodder Moa Beckett, 2002) is the biography of All Black legend, Colin Meads. He co-wrote Lifting the Covers (Longacre Press, 1997) with his brother and former New Zealand representative cricketer Glenn Turner.

Turner's essays include work for the prize-winning book of paintings Timeless Land: reproductions of paintings by Grahame Sydney (Longacre Press, 2001), and a long introductory piece on New Zealanders increasingly tenuous relationships with nature for Scott Freeman's New Zealand Photographs (Craig Potton Publishing, 2001). Further creative non-fiction works not included in the Oxford entry are Inside – with Anton Oliver (Hachette Livre, 2005); Into the Wider World: A Back Country Miscellany (Random House, 2008); and Boundaries: People and Places of Central Otago (Penguin Random House, 2015) which includes a series of poems, essays and interviews relating to his home town.

Brian Turner's poetry has received widespread recognition. Taking Off (Victoria University Press, 2001) made the final three in the Poetry category of the 2002 Montana NZ Book Awards, now known as the Ockham New Zealand Book Awards. The poems are of separation, the relationship with his ageing father, departed friends and of living life in Central Otago.

One of his poems "Semi-Kiwi" was selected for the online collection by the International Institute of Modern Letters, Best New Zealand Poems 2001. "Some reasons why I got this job" was chosen for Best New Zealand Poems 2003. "Chances of Revelation" was chosen for Best New Zealand Poems 2004. Best New Zealand Poems 2005 included Turner's "Cycling in the Maniototo".

Brian Turner was awarded the 2009 Lauris Edmond Award for Distinguished Contribution to Poetry. Also in 2009, he received the Prime Minister's Award for Literary Achievement in Poetry, worth $60,000, in recognition of significant contribution to New Zealand literature.

Somebodies and Nobodies (Random House, 2002) presents Brian Turner's view of his world; the landscape, principles and people by which he was surrounded; his own sporting achievements; and his entry into the world of books. Somebodies and Nobodies was longlisted for the Montana Medal for Non-Fiction Biography Category in the 2003 Montana New Zealand Book Awards.

Brian Turner was honoured as the 2003 Te Mata Estate Poets Laureate, now known as the New Zealand Poets Laureate. Administered by the National Library of New Zealand, the Poet Laureate is selected biennially and receives an award of $50,000 per year. The fruits of Brian Turner's two-year tenure as Laureate were published in Footfall (Random House, 2005). He writes frankly and perceptively of the delicate relationships between people, and his work evokes the nature and depth of the attachment of people to places. It was nominated in the 2006 shortlist for the Montana New Zealand Book Awards. His poem, "The Great Where are We" appeared in The Six Pack, the sampler of New Zealand writing from New Zealands inaugural Book Month publication in 2006.

Turner's ongoing love affair with his Central Otago home is at the heart of Just This (Victoria University Press, 2009). Just This won the Poetry Award at the 2010 New Zealand Post Book Awards, now known as the Ockham New Zealand Book Awards.

In 2011, Victoria University Press released Turner's collection Inside Outside. Love poems and elegies keep company with poems of satire, protest and metaphysical speculation. The book concludes with "Post-operative", a raw and risky sequence written in the wake of major surgery.

Brian Turner's poetry collection, Elemental: Central Otago Poems (Godwit/Random House, 2012) is accompanied by evocative images from well-known Central Otago photographer Gilbert Van Reenan. Turner won the 2014 Caselberg Trust International Poetry Prize.

Night Fishing (Victoria University Press, 2016) is Brian Turner's latest poetry publication, which centres on friendship, mortality and home. Night Fishing is defined by Turner's unmistakable feeling, precision and insight.

Last Updated December 2016

MEDIA LINKS AND CLIPS