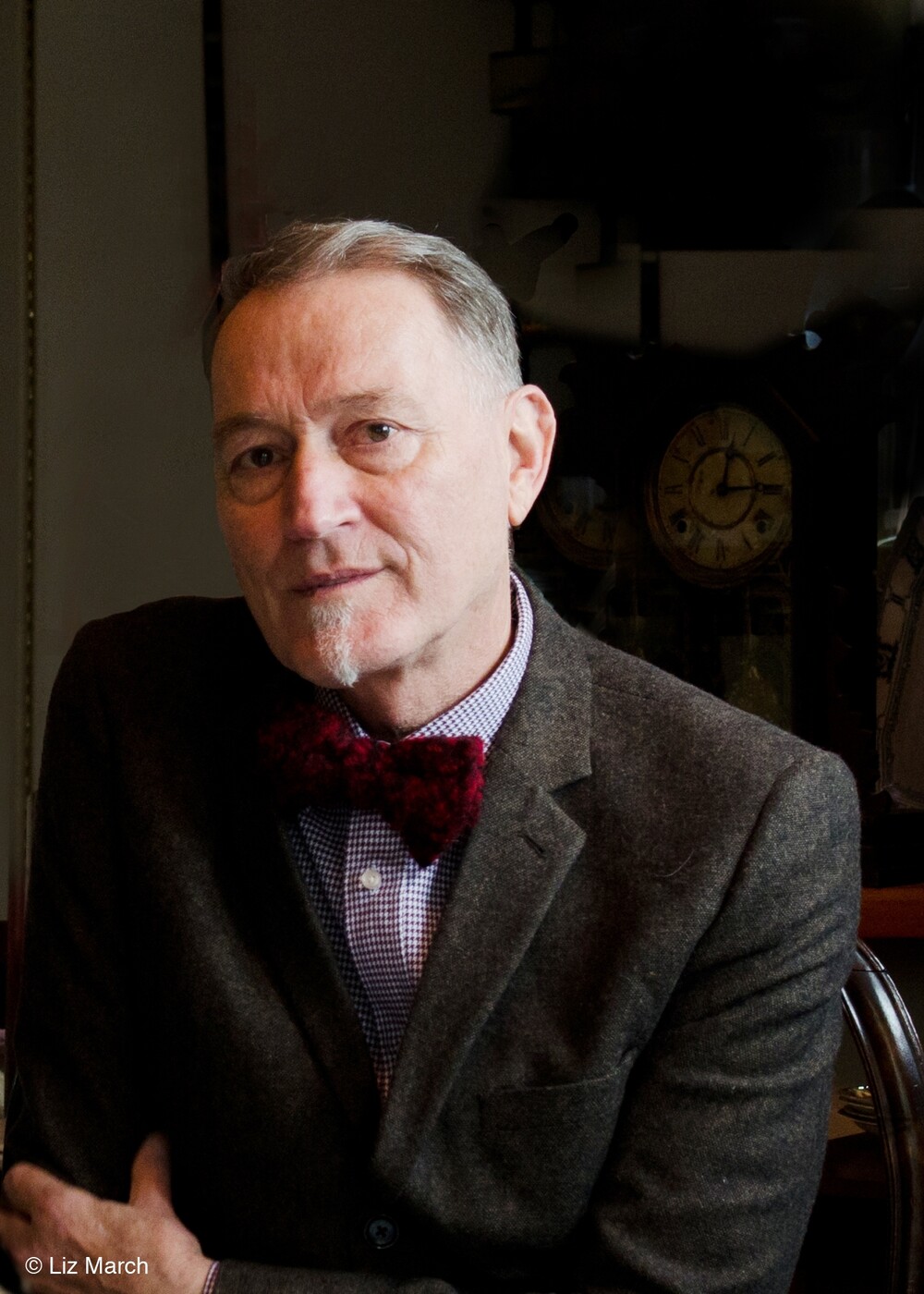 Writer's File
Peter Wells
Deceased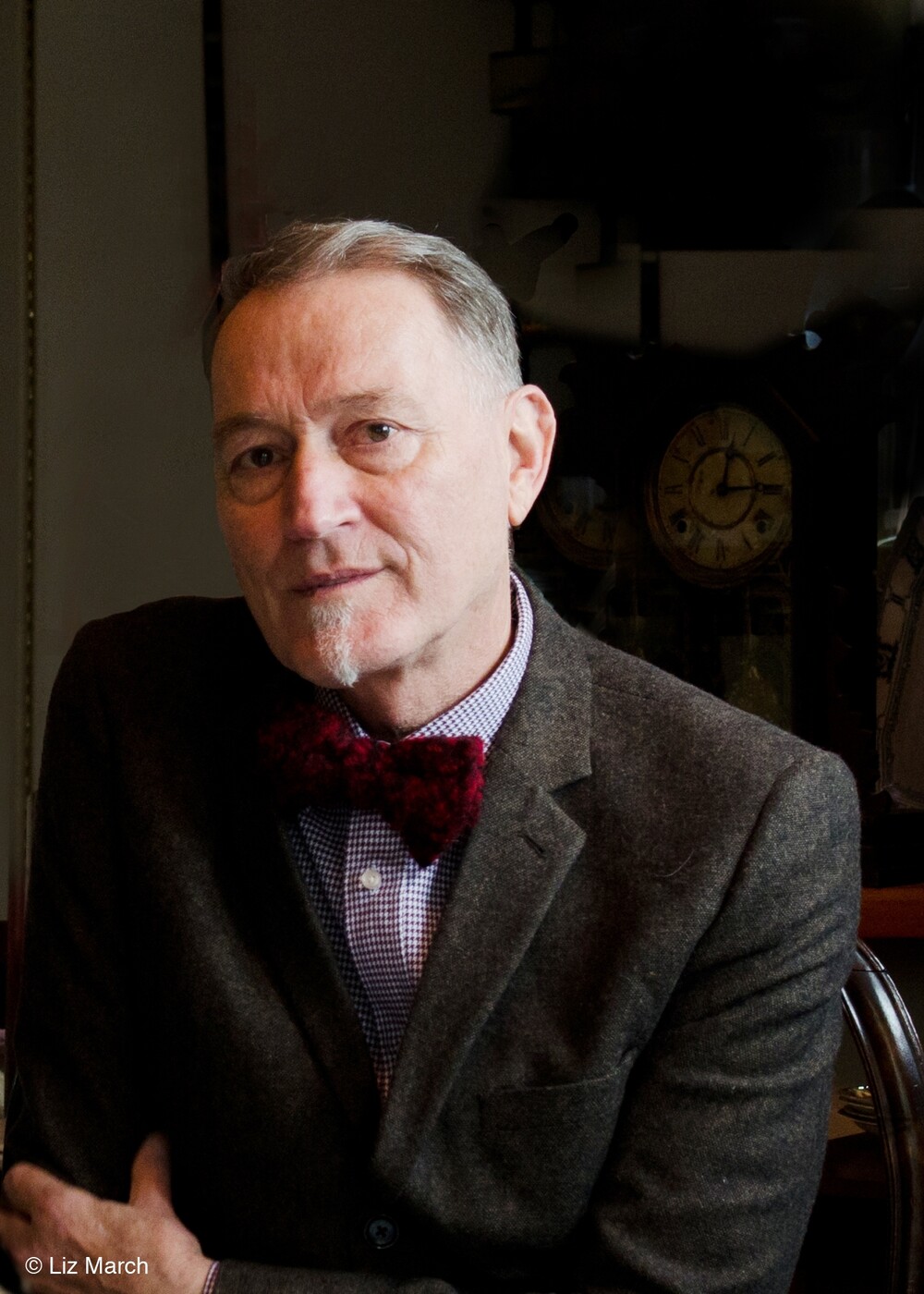 In brief
Peter Wells was a writer of fiction and nonfiction, and a writer/director in film. His fiction looked at a world of secrets, identity, subterfuge and illusion, frequently using the lens of a gay narrator. His first book, Dangerous Desires, won the Reed Fiction Award, the NZ Book Award, and PEN Best New Book in Prose in 1992. His memoir won the 2002 Montana NZ Book Award for Biography, and he won many awards for his work as a film director. He is co-founder of the Auckland Writers and Readers Festival. In 2006, Wells was made a Member of the New Zealand Order of Merit for services to literature and film.
FROM THE OXFORD COMPANION TO NEW ZEALAND LITERATURE
Wells, Peter (1950–2019), won the New Zealand and Reed awards for fiction with his first short story collection, Dangerous Desires (1991). Extraordinary for the lucid and passionate eloquence of the writing as well as their sexual (mostly homosexual) explicitness, the stories combine emotional intensity with psychological insight and a rare wit.

'One of THEM!', concerning two young men coming to terms with their sexuality, was described as 'a small masterpiece' by the Book Award judges, who also commended 'Of Memory and Desire', about a Japanese couple honeymooning in New Zealand, as 'original, sensitive and finally deeply moving' in its tragic outcome.

Visually vivid, perhaps reflecting his experience as a film writer and director, the stories have a freshness of image and phrase and a sometimes mannered coruscation of language that work to affirm vitality in the face of the often tragically frank presentation of gay life in the age of AIDS. The last story, 'Dark and Light', ends with a movement out of the 'dark zone of passion' to realisation 'that already it was dawn, the night had ended and there was light, trembling like a membrane, all over the world.'

Wells's second collection, The Duration of a Kiss (1994), is more darkened by the shadow of AIDS, 'the fateful diaspora', 'the chaotic dark agent of a virus'. The writing is again remarkably eloquent and metaphorically rich, though less consciously lyrical than at times in Dangerous Desires. As there, some coherence is provided by two stories continuing the narrative of Eric Westmore, now after the death of his partner Perrin.

The success of many stories in both books lies in part, as Wells suggests in a concluding essay, 'Confessions of a Provincial Pouf', in enabling 'readers simply to experience a world in which their concerns are placed to the side, viewed from a different angle', as in several stories of relations with parents, for instance. But Wells's power of sympathetic insight also makes profoundly moving such topics as the seduction of a schoolboy by a middle-aged antique dealer ('His Eternal Boy'), or obsession throughout the gay community with a charismatic visitor ('The Duration of a Kiss').

Though he was committedly and publicly a gay writer, his range of subject, setting and style is greater than any such definition can suggest. Again, some of the best writing deals with non-gay subjects—the tragedy of Bosnia (and the problem of New Zealand's identity) in 'Hills Like Green Velvet', or an international marriage in 'A Colour Known as White'. Both collections have been published internationally and the stories anthologised in the Oxford Book of New Zealand Short Stories and elsewhere.

Wells was equally known as a film and television director and scriptwriter, most notably for 'A Death in the Family' (1986), which won a major New York award for its drama about the loss of a friend to AIDS; and for the feature film Desperate Remedies (co-written and directed with Stewart Main), selected to screen at the 1993 Cannes Film Festival.

Documentary television work included The Mighty Civic and The Newest City on the Globe! With director Colin McColl, Wells was responsible for 'Ricordi!' (see D.H. Lawrence), an operatic and expressionist dramatisation of Katherine Mansfield's Wellington stories, commissioned for the 1996 New Zealand International Festival of the Arts, where response to its stylised perplexities was mixed.

With Rex Pilgrim, Wells edited Best Mates: Gay Writing in Aotearoa New Zealand (1997). His first novel, Boy Overboard, was published in 1997.
ADDITIONAL INFORMATION
Peter Wells' Dangerous Desires won the New Zealand Book Award for Fiction at the 1992 New Zealand Book Awards.

In 1994, he was awarded the Auckland University Literary Fellowship.

Wells was joint winner (with C.K. Stead) of the 1999 Landfall Essay Competition Prize for 'When my brother got thin'. This was included in his memoir, Long Loop Home (Vintage, 2001) which looked back at a New Zealand childhood in the 1950s through the lens of a wry, disaffected viewer. The memoir was broadcast on National Radio and won the Biography Award in the 2002 Montana New Zealand Book Awards.

In 2002, Wells was the inaugural Randell Cottage Writers Trust Resident.

Wells' writing lent itself to cinema and television drama, and reviewers have often commented on its highly visual nature. Niki Caro chose 'Of Memory and Desire', a novella from the collection Dangerous Desires for her first feature film; and Stewart Main directed a television drama based on 'One of Them!', from the same collection. The novella One of Them! (Vintage, 1999) was republished to coincide with the television screening. Wells brought his literary skills to bear on his memories of being a cinema-goer and contemporary New Zealand film-maker in an essay-book called, On Going to the Movies (Four Winds Press, 2005).

His second novel, Iridescence (Vintage, 2003) spans three decades of the Victorian age. Remittance men were sent away from Britain to live in a colony on a small and regular sum - a remittance. Usually behind them was some disgrace or scandal, a secret that each man carried, often to the grave. Samuel Barton, a remittance man, is blown into Napier in 1971, after an undisclosed scandal. He carries with him an earring made up of fabulous jewels. With this earring he will buy his freedom. Iridescence was a runner up in the fiction category of the Montana New Zealand Book Awards 2004. It was also a finalist in the 2005 Tasmania Pacific Fiction Prize. An interview with Peter Wells about the writing of Iridescence can be found here.

In 2005, Wells edited The Cat's Whiskers, a best-selling anthology of New Zealand writers talking about their relationship to cats. It included memoir, fiction and poetry by writers as various as Hone Tuwhare, Margaret Mahy, Shonagh Koea and James K Baxter.

Wells' short story 'Little Joker Sings' appeared in The Best of New Zealand Fiction. Volume Three (Vintage, 2006).

His third novel, Lucky Bastard (Vintage, 2007), looked at the role of Post Traumatic Stress Syndrome on a New Zealand family after the end of World War Two. The novel is set partially in a noirish bombed-out Tokyo in 1947, in which a disillusioned young New Zealander, working for the Tokyo War Crimes tibunal, sought to find Japanese war criminals. It then jumps to contemporary New Zealand, where the children of the one-time young man tried to come to terms with their father's ambiguous war-time legacy. Siobhan Harvey praises his work, 'Lucky Bastard is... a novel of acute breadth, its individual and collective searches for resolution played out across the past and present, as well as across varying viewpoints.' (Listener, October 13-19 2007 Vol 210 No 3518).

Wells married visual material to literary matter in two audiovisual essays and talks: 'A Hole in the Hedge: Landscape and the Fragility of Memory' (University of Waikato, 2007), a talk which looked at Frank Sargeson's cottage in Auckland and the role of memory and place in Pakeha values; and 'Somebody's Darling' (2008), an audiovisual essay about the stories of the Napier Cemetary, which also speculates on the ambiguous role of memory in a post-colonial culture.

Wells was awarded the Randell Cottage Residency in 2002, and was the Waikato University Writer in Residence in 2006.

Peter Wells, along with Stephanie Johnson, was the founder of the Auckland Writers & Readers Festival in 1999, and continued to be a creative director of the festival in subsequent years.

He was made a Member of the New Zealand Order of Merit in 2006 for services to literature and film.

Wells was the 2009 recipient of the Copyright Licensing Ltd Writer's Award, established to provide financial support for New Zealand writers of non-fiction books. The enabled him to devote time to writing and covered research expenses for writing, The Hungry Heart, a book of biographical essays on William Colenso.

Peter Wells was interviewed by Siobhan Harvey in the anthology, Words Chosen Carefully, edited by Siobhan Harvey (Cape Catley Ltd, 2010).

Peter Wells was awarded the $100,000 2011 Creative New Zealand Michael King Writers' Fellowship to research and write a non-fiction book titled Sparrow on a Rooftop. He is the ninth recipient of the fellowship.

Peter Wells' The Hungry Heart: Journeys with William Colenso was published by Vintage in 2011. He used his blog to talk through his writing and research methods while developing the widely praised biography of Colenso. It was described as 'the book of the year' by the Otago Daily Times.
Wells was awarded the 2014 Autumn Residency at the Michael King Writers' Centre. He researched the defense of Te Rau Kereopa, the Hau Hau prophet warrior who ate the eyes of the Rev Carl Volkner in 1865, thus becoming an object of media hysteria in the 1860s Pakeha world. Two dissidents chose to stand by his side, offering insight and support. These were two remarkable early Pakeha New Zealanders - the French-born nun Sister Mary Aubert and the Cornish-born William Colenso. The outcome of this research was Journey to a Hanging (Penguin Random House, 2014). It was longlisted for the 2016 Ockham New Zealand Book Awards.
In 2016, Wells launched New Zealand's first LGBTQI Writers Festival – same same but different. His goal was for the festival to be "an exciting event that makes people think about sexuality, difference and community, stretches their understanding, gives them a few laughs and creates a slightly magic space for three days in February."
In 2018, a memoir, Dear Oliver: Uncovering a Pākehā History (Massey University Press) was published. Wells described it as "the story of an ordinary Pakeha family" but the work also describes and defines the heritage of many Pakeha families whose ancestors made the journey from Britain in an effort to escape poverty.
Wells was diagnosed with prostate cancer in November 2017 and began writing on his private Facebook page about undergoing treatment, as well as reflections on life, tracing his journey from diagnosis through chemotherapy. The social media posts were published on The Spinoff website, and in January 2019, compiled in the book Hello Darkness.
In a review on Stuff, friend David Herkt wrote that the book "is also singular in that it is arguably the best piece of literature created by increments on the social media website, Facebook.
"Other recent books have used e-mails and social media as forms by which to frame and tell stories, but Wells utilises the brevity and constraints of Facebook in a unique way. It gives his book a profoundly affecting immediacy and communicative power. There is nothing quite like it."
Peter Wells passed away on February 18, 2019.

August 2023