02 October 2023
Five reasons to become a Read NZ Te Pou Muramura member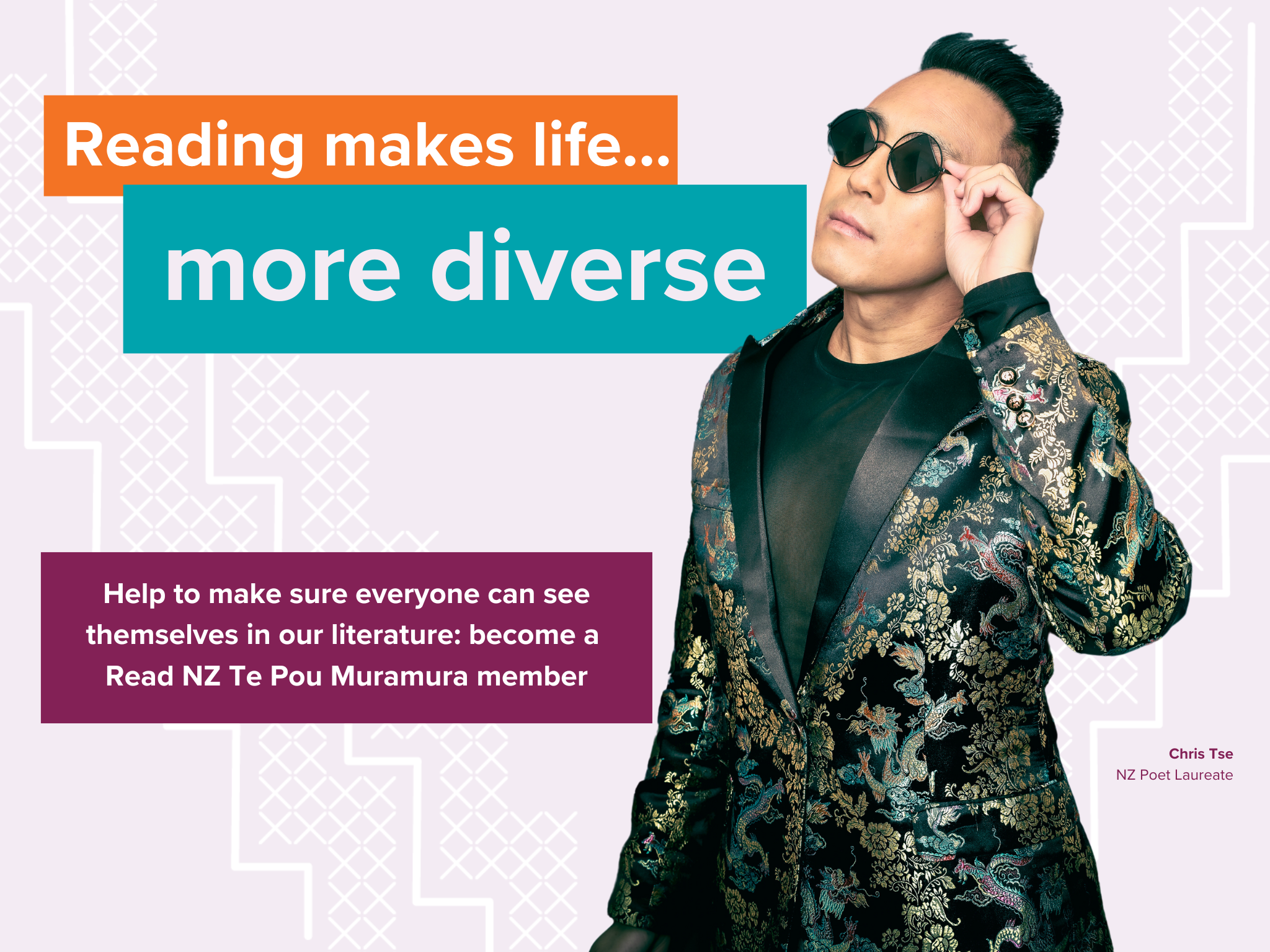 Every year Read NZ Te Pou Muramura reaches over 40,000 tamariki in schools with the joy of reading through our Writers in Schools programme, as well as the thousands of other lives transformed through reading and writing via our Pānui, Writers in Communities and Youth Justice, and review programmes. Join us as a member to be a part of the mahi that's transforming lives through reading.
One: Reading makes life…an adventure
Whether you're on the streets of Tāmaki Makaurau with Coco Solid, at Hell's Gate with Elizabeth Knox, or mountain climbing with Sir Ed, reading allows you to adventure to worlds real and imagined beyond the bounds of your everyday life.

Help thousands of tamariki explore and adventure through books.


Two: Reading makes life…more diverse

There are an infinite number of stories out there: and it's more important than ever that people can see and align with their own and others' experiences in our literature. We are dedicated to promoting the work of Aotearoa's authors and illustrators: and this was highlighted in a recent evaluation of our Writers in Schools programme. "The programme is exposing young people to stories and books from Aotearoa New Zealand, which is helping them to understand their history, culture, and support their identity."
Help support authors, storytellers and illustrators from all walks of life.


Three: Reading makes life…full of opportunities

Look, we don't mean to be crass–but in terms of financial opportunities, OECD research indicates that reading is more important than socio-economic status as an indicator of a child's future success. In terms of more holistic riches: with the power of imagination, the world's your oyster. Everyone deserves to be inspired to read and to access these opportunities.
Help us improve New Zealanders' access to opportunities through reading.


Four: Reading makes life…an education

Maybe Sister Act 2 said it best: if you wanna be somebody, if you wanna go somewhere, you better wake up and pay attention. Whoopi Goldberg taught us that education is key: but so did real life. Reading is fundamental to all aspects of our education, and being a keen reader makes lifelong learning a breeze: not to mention helping your schooling along. And if you're wondering how to create keen readers, 95% of students surveyed said their Writers in Schools visit made them want to read the author's work.
Help us foster a lifelong love of reading for pleasure, formal and informal education.


Five: Reading makes life…better

Sometimes you simply can't say it better than…well, better. Reading is important for our well-being and wairua. Whether it's a quiet moment away from screens, a holiday beach pursuit, a transport pastime or a form of work/study, reading is one of the most enriching activities we can pursue. It makes life more adventurous, diverse, full of opportunity, educational, and just plain more fun. We love reading - and if you're reading this, you probably do too.
Help us grow generations in Aotearoa who love to read as much as we do.