14 November 2023
Hot off the press: November Giveaways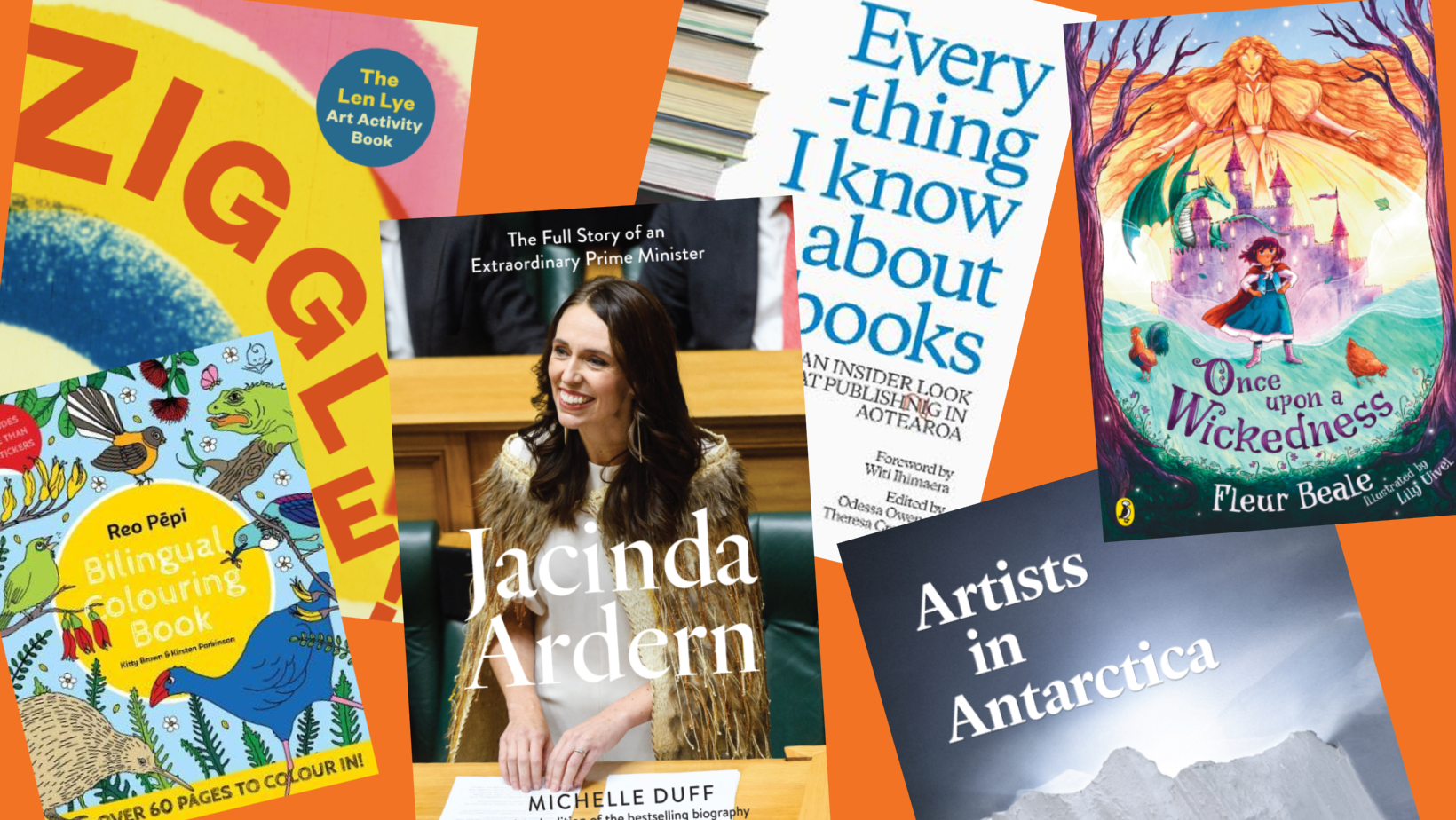 To be in to win any of these fabulous titles, just email communications@read-nz.org with the book's title in the subject line and your name and postal address in the email body.
Jacinda Ardern
Michelle Duff
Allen & Unwin
What made Jacinda Ardern such an incredibly popular New Zealand prime minister? And why did her popularity then fall so dramatically? What happened during her leadership, and how did the unprecedented events of her tenure eventually lead to her resignation?
This in-depth analysis of Jacinda Ardern's extraordinary leadership from award-winning journalist Michelle Duff examines these questions and many more.
Everything I Know About Books
Eds Odessa Owens and Theresa Crewdson
Whitireia Publishing
From creating a festival of dreams to nurturing a space for Māori storytelling, from editing poetry to crafting an Ockham-shortlisted novel on a wild Hokitika beach, this collection weaves together pieces from our authors, poets, publishers, booksellers, artists, reviewers and editors in a taonga for our times. Featuring a foreword by Witi Ihimaera, this book celebrates thirty years of the Whitireia Publishing course in an insightful, informative and playful anthology for all book lovers.
Ziggle!
Rebecca Fawkner
Govett-Brewster Art Gallery/Len Lye Centre
This bumper art activity book brimming with ideas and inspiration has been developed by the team at the Len Lye Centre in New Plymouth, who work with the thousands of children who visit the Govett-Brewster Art Gallery every year and really understand how the great New Zealand artist Len Lye's approach to art sets young minds abuzz and alive.
With 65 activities, and a running narrative thread about Lye's fascinating life, it offers hours of fun to young readers, their whānau and teachers.

Artists in Antarctica
Patrick Shepherd
Massey University Press
What transformation happens when writers, musicians and artists stand in the vast, cold spaces of Antarctica? This book brings together paintings, photographs, texts and musical scores by Aotearoa New Zealand artists who have been to the Ice. It explores the impact of this experience on their art and art process, as well as the physical challenges of working in a harsh and unfamiliar environment.

Antarctic science, nature and human history are explored through the creative lens of some of New Zealand's most acclaimed artists, composers and writers, including Laurence Aberhart, Nigel Brown, Gareth Farr, Dick Frizzell, Anne Noble, Virginia King, Owen Marshall, Grahame Sydney, Ronnie van Hout and Phil Dadson.
Reo Pēpi: Bilingual Colouring Book
Kitty Brown & Kirsten Parkinson
Allen & Unwin

Beautiful bilingual colouring book starring creatures of Aotearoa. Includes over 30 stickers!
Featuring native birds, sea creatures, insects and plants, this is a must-have for every Kiwi child.
It also teaches te reo and introduces key learning concepts such as opposites and feelings.
From the authors of the much acclaimed Reo Pēpi series of board books for young tamariki.
Once Upon a Wickedness
Fleur Beale
Puffin Books
An exciting adventure novel for contemporary kids with a fairytale setting, a daring hero and message that you're never too young and powerless to stand up to tyrants!
What happens when a group of school children, led by the resourceful ten-year-old Dance Violet, dare to ask those in power some hard questions? Find out in this magical novel by the bestselling Fleur Beale, stunningly illustrated by Lily Uivel.