10 October 2023
Hot off the press: October Giveaways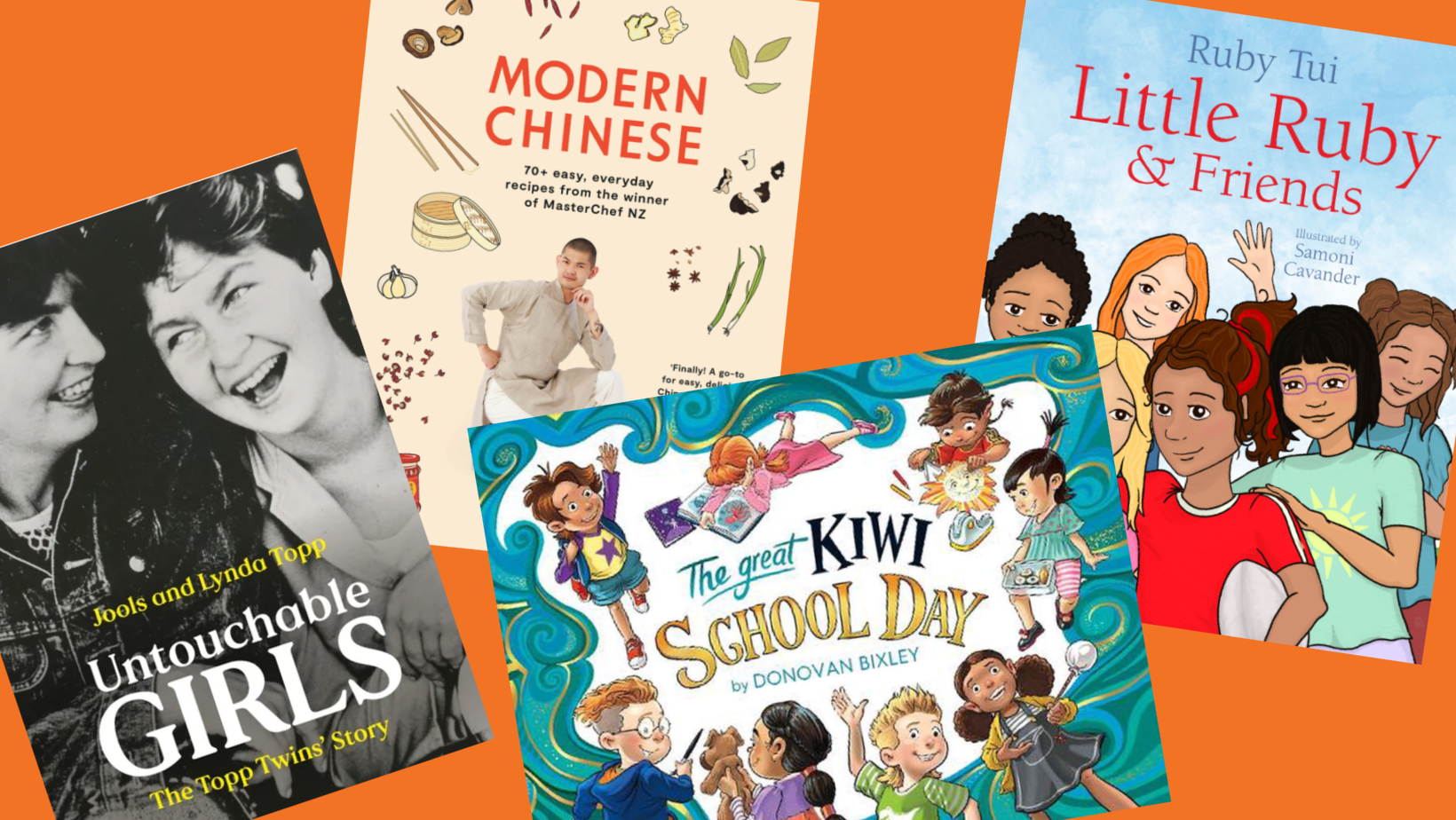 To be in to win any of these fabulous titles, just email communications@read-nz.org with the book's title in the subject line and your name and postal address in the email body.
Untouchable Girls
Jools and Lynda Topp
Allen & Unwin
The incredible story of how a couple of country kids from Huntly became much-loved Kiwi icons and TV stars, with their own unique brand of original country music and comedy that has captivated audiences in New Zealand and overseas for more than 40 years.
Jools and Lynda, aka the Topp Twins, tell their story in their own words, describing their adventurous lives through laugh-out-loud anecdotes and heartwarming tales. Including never-before-told stories and images, this is a nostalgic and important historic record of the lives of two groundbreaking and inspiring women and of the times through which they've lived.

Modern Chinese
Sam Low
Allen & Unwin
Sam Low demystifies modern Chinese cooking with a collection of accessible, simple recipes that can be cooked with ingredients from the supermarket. He describes in detail how to build your pantry of classic Chinese ingredients, setting the foundation for cooking.
Having grown up in a disaporic Chinese household, Sam creates recipes with a unique take on nostalgic traditional classics, while adding a new narrative to what it means to cook modern Chinese.
With plenty of recipes for weeknight meals as well as great ideas for gatherings, this book covers the lot: snacks, rice, noodles, dumplings, vegetables, seafood, meat, desserts.

The Great Kiwi School Day
Donovan Bixley
Upstart Press
Join the class and see what makes a Kiwi school day so fun!
The Great Kiwi School Day familiarises children and their parents with the structure of a typical school day in Aotearoa and puts them at ease with elements of the New Zealand curriculum.
Author and illustrator Donovan Bixley has visited hundreds of schools across Aotearoa and has created a friendly introduction to school. It gently incorporates the values of the New Zealand school curriculum: excellence, diversity, teamwork, respect, curiosity, and te ao Māori.
Parents and children about to start school will recognise and identify with this book, with its reassuring theme that 'school is fun'.

Little Ruby & Friends
Ruby Tui
Allen & Unwin

Little Ruby explores the playground and finds all of her friends there! But they all face challenges as they run and swing and slide and climb and kick the ball.
Ruby discovers that her friends have very different ways of sorting out their problems--she even learns from them how to solve her own!
Ruby Tui is a professional rugby player and a bestselling author. She won an Olympic gold medal in 2021, an Olympic silver medal in 2016, a Rugby World Cup Sevens title in 2018 and a Rugby World Cup title in 2022.