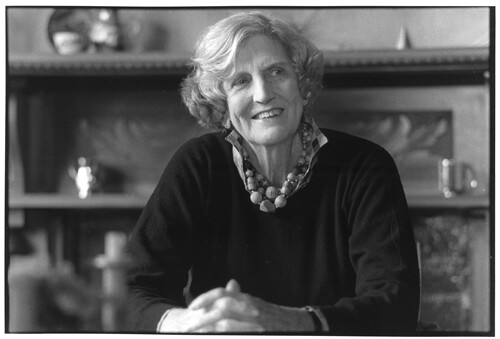 Writer's File
Barbara Anderson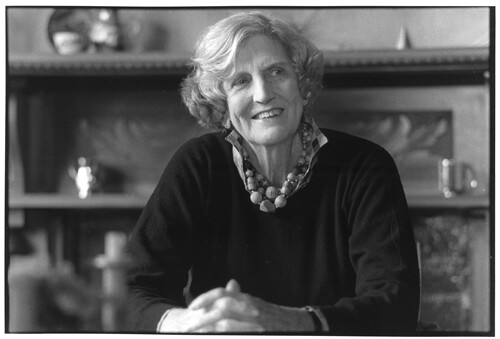 In brief
Barbara Anderson was one of New Zealand's foremost fiction writers. Her short stories and novels were published to national and international acclaim. While her writing featured in journals, on radio broadcasts and in magazines, her first published collection wasn't released until 1989, when Anderson was in her sixties. Her memoir Getting There: An Autobiography was published in 2008. She wrote numerous novels and short story collections, and many publications have been reprinted due to popular demand.
FROM THE OXFORD COMPANION TO NEW ZEALAND LITERATURE
Anderson, Barbara (1926–2013), became an internationally recognised fiction writer in her sixties. Born in Hastings, and educated in Hawkes Bay, she graduated with a BSc from Otago University (1947) and a BA Victoria University (1984). She has worked as a medical technologist and teacher in Hawkes Bay and Wellington. With a lifelong interest in writing and reading, she attended Bill Manhire's creative writing course at Victoria University in 1983, having already experimented with her writing. Several stories were published in Metro, Landfall, Sport and the NZ Listener, while one of her unpublished plays won the J.C. Reid award in 1985, and several have been broadcast.

Her first collection of short stories, I Think We Should Go into the Jungle (1989), shortlisted for the Wattie Award (1989) and the New Zealand Book Award for Fiction (1990), demonstrated a dramatist's acute sense of dialogue and timing, together with a shrewdly observant understanding of human behaviour and was a successful challenge to stylistic conventions.

Girls High (1990) can be described structurally as a serial novel that consists of linked short stories. There is again, a keen sense of the absurdity of human behaviour. The resulting comedy is, however, touched with compassion.

As 1991 writing fellow at Victoria University, Anderson completed the more intricate Portrait of the Artist's Wife (1992). Winner of the Wattie Award (1992), and a more sustained, complex work of fiction, this spans forty years with settings in 'the Bay', Wellington, London and Europe. The humour is more muted and the story of Sarah Tandy struggling to develop her own artistic talent in spite of the inhibiting environment of 1950s New Zealand and the demands of marriage and family, is told with gently wry understanding of the bewildering complexity of human relationship.

The popular All the Nice Girls (1993) exemplifies her talent for wise and witty encapsulation of her diverse experiences, including acute observation of naval society, gained during her nomadic life as wife of a senior naval officer. Again, a network of relationships is undercut by the tension between public and private lives, within the clearly established, neatly detailed context of 1960s New Zealand.

In The House Guest (1995) Anderson digs more deeply into the layers of human behaviour, challenging readers with the experience of love and loss, and the subsequent unexpected dilemmas. The novel differs in many ways from her earlier work, particularly in its reversal of readers' early expectations. Located in 1990s New Zealand, its comedy is not as broad, the focus deliberately diffused. If, in her earlier books form shaped content, in this novel, set in Wellington and Central Otago, the reverse is true. The scope is broader and the plot more ambitious in its deliberate use of uncertainty and suspense.

Proud Garments (1996) weaves a tragicomic story between Auckland and Milan. The intricate relationships are carefully woven; married love is wryly shown to be a composite of pride, passion and regret, loyalty, deceit and compromise. The differing perspectives of young and old and their equally inevitable failings are depicted with merciless clarity, and yet there is, as always in Anderson's work, a sense of empathy and understanding.

Now living in Wellington, Anderson is one of New Zealand's best-selling authors and has been well received in the UK. Her irony, compassion, awareness of the significance of small moments, neatly deflating use of anticlimax and sense of the ridiculous place her in the tradition of Jane Austen, while she responds perceptively to New Zealand society and skilfully captures its colloquialisms and speech patterns. See also Anderson's autobiographical essay, 'Beginnings', Landfall 195 (1998).
ADDITIONAL INFORMATION
The Peacocks and other stories (1997), Anderson's second collection of short stories, follows the remarkably successful 1989 collection I think we should go into the jungle, which was compared to Flaubert and Patrick White and was reprinted three times within a year.

Long Hot Summer (1999) is set in 1936, at the beginning of a long, unshadowed summer, when a group of families gathers at the Beach. To enliven their lazy days, James Clements - the most handsome man in the Bay - decides to shoot an amateur cowboy film. James enlists the expertise of local Maori along with the holidaymakers. In doing so, he brings two worlds into collision, and lights the fuse to emotions whose explosion will astonish them all.

Anderson's novel The Swing Around (2001) tells the story of the Minister of Cultural Links and Trade setting off on a Sing Around of New Zealand's Asian friends and neighbours. It should be routine affair, but his wife doesn't like shopping, his two assistants are ill at ease and the terrorist group Lightening Storm lurks in the background.

Victoria University Press is enormously proud to publish the new edition of one of New Zealand's favourite novels, Portrait of the Artist's Wife, published to critical acclaim here and in the UK and US, and winner of the Goodman Fielder Wattie Book Award in 1992. 'The promise that was evident in Girls High has been splendidly fulfilled, and now it seems only a matter of time before Wellington replaces New York as the literary capital of the world.' Nick Hornby, Sunday Times

'Barbara Anderson's novel is a rarity; an unadulterated, unpretentious, enjoyable read.' Julie Morrice Glasgow Herald

'It is an enormously entertaining book with perceptions so true they leave you glowing in startled recognition.' Patricia Thwaites Otago Daily Times.

Change of Heart (2003). Oliver Gurth Perkins is 75, and the darkest cloud on his horizon is that the local bookshop no longer stocks collected volumes of the Times cryptic crosswords. He has an easy companionship with his wife; his dental practice is undemanding; his son is a decent enough sort; and his granddaughter who comes for the school holidays is a delight. But when a minor heart episode convinces Oliver that it's time to put a little more time into the lives of those close to him, further shocks are in store . . .

Collected Stories was published in 2005 byVictoria University Press. Getting there: an autobiography was published by Victoria University Press in 2008.

Barbara Anderson was the recipient of a 2011 Icon Award, the Arts Foundation's highest honour.

Barbara Anderson passed away in March 2013 after a short illness.
MEDIA LINKS AND CLIPS