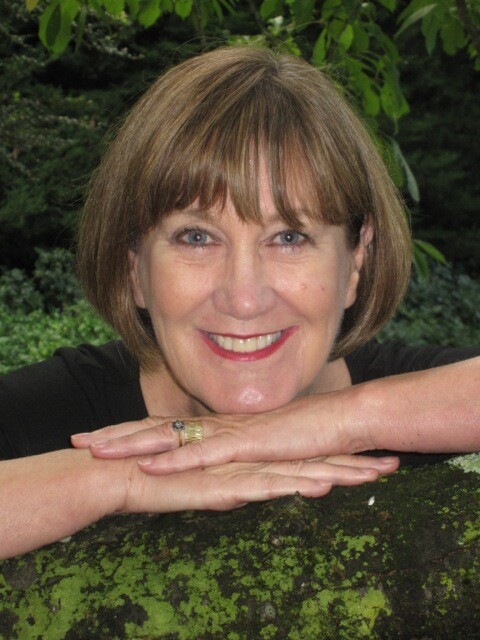 Writer's File
Sandra Arnold
Canterbury - Waitaha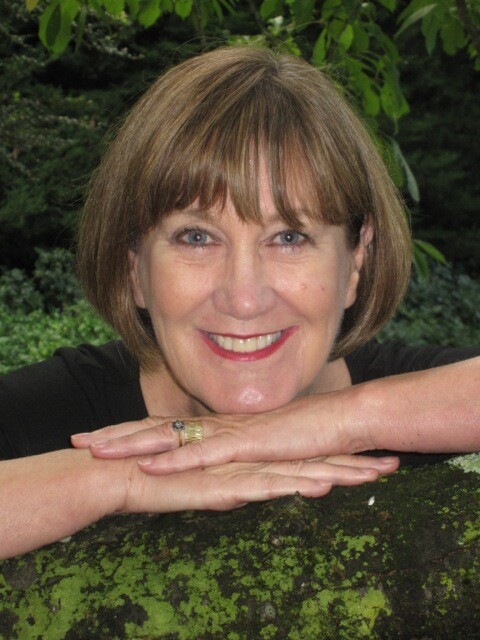 In brief
Sandra Arnold is an English-born writer who has lived in New Zealand since 1976. She is a novelist, short story and non-fiction writer. In 1989 she was awarded the Louis Johnson New Writers Bursary. In the same year, with David Howard, she co-founded the literary magazine Takahe and was its fiction editor until 1996. Arnold's first novel A Distraction of Opposites (Hazard Press, NZ, 1992) is set in an imagined and rather sinister world of New Zealand letters. Her second novel Tomorrow's Empire (Horizon Press, NZ, 2000) is set in England, Turkey, New Zealand and the USA. Her third book Sing No Sad Songs (Canterbury University Press, 2011) is a memoir of parental bereavement. Her fourth book Soul Etchings (Retreat West Books, UK, 2019) is a collection of short-short fiction. Her fifth book is a novel, The Ash, the Well and the Bluebell (Mākaro Press, NZ, 2019).
ABOUT THE AUTHOR
Sandra Arnold (1945 - ) has a MLitt (High Distinction) and PhD in Creative Writing from Central Queensland University, Australia. She is the author of a book on parental bereavement Sing No Sad Songs, two novels Tomorrow's Empire and A Distraction of Opposites, and a collection of short-short fiction Soul Etchings. Her third novel The Ash, the Well and the Bluebell is forthcoming from Mākaro Press, NZ.
Her essays have been published in TEXT, Research into 21st Century Communities (PostPressed, Australia), Corpus: The Journal of Medical Humanities (University of Otago), Headland, Atlas Medical Literary Journal, Social Alternatives (University of the Sunshine Coast, Australia), Deep South, New Zealand Society of Authors Journal, Booknotes: The Journal of the New Zealand Book Council, The Spinoff, Connotation Press, Landfall and TSS Publishing.
Her short stories have been broadcast on RNZ, published in Landfall, Sport, The Best New Zealand Fiction vol 4, Dreadlocks vol 5 (University of the South Pacific), Antipodes New Writing, Other Voices and in numerous international journals and anthologies including Sleep is a Beautiful Colour (National Flash Fiction Day, UK, 2017), Fresh Ink (Cloud Ink Press, NZ, 2017) and Bonsai: Best Small Stories from Aotearoa New Zealand (Canterbury University Press, NZ, 2018). Her work was nominated for the 2018 Pushcart Prize and the 2017 and 2018 Best Small Fictions. She was a finalist in the 2018 Mslexia Flash Fiction Competition, the 2018 University of Sunderland Short Story Award, the 2018 TSS Flash Fiction Competition, winner of the 2015 New Zealand Heritage Short Story Award and recipient of the 2014 Seresin/ Landfall/ Otago University Press Writing Residency. She was a founding editor of the New Zealand literary magazine Takahe and is a guest editor for Flash Frontier and Meniscus: the journal of the Australasian Association of Writing Programs.
A Distraction of Opposites is Arnold's first novel. It is set in an imagined and rather sinister world of New Zealand letters.
A 1993 review in the Christchurch Star wrote: 'Surreal irrational gems. Full of inventive leaps. Not a comforting tale, but one that challenges and shocks throughout.'
'Her experimental stories are about discovery, they are graceful, rainbow-coloured, often funny. The book explores the force and value of the irrational in art through a rich symbolic layer of literary offspring, creative compost, corruptive spiders, hands, light, fire … credible plot and engrossing themes that are at once satirical and poignant. How I do honour her gusty risk-taking' (New Zealand Herald, 1993).
'A Distraction of Opposites is a chilling and cautionary tale. In this most competent first novel Arnold skilfully moves between dream and reality and explores the abuse of power. Her writing is clean and taut, her characters convincing, her denouement satisfying. The book is no comfort or cosy duvet of a novel, rather it disturbs and extends the frontiers of New Zealand writing.' (Daily Telegraph, 1993).
'The connections are strong, like the thread of a spider's web which, with its menacing resident are recurring themes in Sandra Arnold's well-constructed and very impressive first novel. The tension is maintained throughout, the rhythms of speech and narrative beguiling. This is a remarkably assured piece of work' (Christchurch Press, 1993).
Tomorrow's Empire (Horizon Press, NZ, 2000) is a multi-layered story set in England, Turkey, New Zealand and the USA. It is forged from the themes of cultural conflict and misunderstanding through the relationship of the two main characters – Sarah, a feminist and atheist and Celik whose beliefs, rooted in the strict moral code of Islam drive his ambition to establish a global Islamic society.
A 2011 review in the Christchurch Press said, 'Her ravishing descriptions of Istanbul chart with consummate ease a culture and society hovering uneasily as they have done for centuries, between East and West.'
James Norcliffe wrote: 'Tomorrow's Empire tells a compelling story. In the central figure of Celik, Sandra Arnold has created an individual and complex character, who, while he both fascinates and infuriates, is at the same time a window into a cultural mindset and set of values invariably misunderstood and even feared in the West.'
Sing No Sad Songs (Canterbury University Press, NZ, 2011) is a heart-breaking and beautifully composed memoir. It is a haunting story of bereavement, survival, courage and acceptance, as well as a fiercely tender account of a close mother-daughter relationship cut far too short.
Fiona Farrell wrote: 'This book lets in laughter and delight in a life lived impulsively; it acknowledges moments of bleak failure and despair; it recounts death without recourse to the conventional reassurances of religion; it offers the gentle comfort of horses and lets the cats in to sit on the sick-bed. It is a brave and wonderful book about death, pain and love.'
Writing in the Christchurch Press, Jane Dunbar said: 'Arnold's detailed account of her daughter's illness will be unhappily familiar to those who have had a lot to do with hospitals and a warning to those who haven't. Arnold's observations about how people behave during Rebecca's illness and after her death offer plenty to think about for any bystanders of tragedy. Not only is this a sad story of one family's tragedy, it also explores issues of wider relevance, illness, dying, death, grief – we all need to consider these things either in our own lives or in the lives of others. This book is a map – a map of one woman's very personal experience that nevertheless provides road signs for us all.'
Soul Etchings: A Collection of Flash Fictions (Retreat West Books, UK, 2019) explores death, motherhood, the nature of reality and the gender expectations of cultural conditioning. Sometimes sad, surreal and sinister they're also shot through with love and a deep understanding of humanity.
Amanda Huggins, author of Separated from the Sea, wrote: 'Sandra Arnold takes us into a different world in these vivid and haunting stories. She leads us through a landscape we think we know and recognise, but it proves to be a world that is slightly off-kilter and faintly surreal. The prose is both sparse and beautiful, yet there is nothing instant here ‒ no quick, fleeting reward. These tales don't fizz and die like fireworks, they are slow burning tapers, fires that burn through the night. They are stories that creep up on you from behind, and once they sink their teeth in they don't let go. A crowd of images remains in wait at the edge of your vision, popping up in your mind when you least expect it. Sandra Arnold has a deep understanding of the human condition and her writing gets under your skin and stays there.'
On her review blog, Alyson Baker wrote 'I love short-short story collections and Soul Etchings is a superb example. A collection of evocative snippets, about loss, grief, missed opportunities, women stuck in mis-matched relationships, misunderstood children, murder and over-obsessive inanimate objects.
'When I reviewed another short story collection: Frankie McMillan's My Mother and the Hungarians, I wrote "The stories work like magic; your brain telling you a story based on snippets" and it is the same with Soul Etchings. There are 57 stories, all complete, but as you read them there are links and connections: The child full of wonder who is denied her experiences, the loss of a child through cancer, the missed opportunities to connect with those who have passed on, the unfair father, the fathers who want sons and not daughters.
'The cover of Soul Etchings reminds me of a sculpture a friend had in their house. A clutter of dolls heads glued together, they kept it in the living room above the fireplace and even though the dolls eyes were dead and blank they still followed you around the room, and all the way home come to that. Soul Etchings doesn't quite haunt to that extent, but the more sinister stories linger damply in the mind long after being read.'
'Niles Reddick wrote: 'Sandra Arnold's debut flash collection Soul Etchings is simply beautiful. There's an element of the mystery of humanity and the world that will fill readers with wonder. Each detail is unique and woven together in a universal tapestry, and Soul Etchings will leave readers craving more from Sandra Arnold.'
Arnold's historical novel The Ash, the Well and the Bluebell spans three centuries and three countries, exploring the love and history that makes a community, and the hate and secrets that can destroy it. Published by Mākaro Press in 2019, the novel was a fiction finalist in the Heritage NZ Book Awards that same year.
In a Flaxroots review, Tony Chapelle wrote: "More than anything else, this is a novel that explores deeply and movingly the question of what it means to belong … one to sink into, to think about and to savour."
MEDIA LINKS AND CLIPS